When Will $1,400 Stimulus Checks Come Now That Trump's Impeachment Trial Is Over?
The conclusion of former President Donald Trump's Senate impeachment trial on Saturday has freed up Congress to focus on delivering President Joe Biden's proposed $1.9 trillion coronavirus relief package, which includes $1,400 stimulus checks. But with the House and Senate on scheduled breaks this week, the process could take longer than many Americans would expect.
On Thursday, the House Ways and Means Committee voted to approve a portion of Biden's plan, mostly consisting of the $1,400 direct payments, in a 24-18 vote along party lines. The sprawling bill will be voted on piecemeal as the Senate intends to use the budget reconciliation process to bypass Republican opposition and filibuster.
The legislation now moves to the House Budget Committee, where it will remain until the House reconvenes. Both the House and Senate will return after recess on February 22 to resume working on the package. The proposal is expected to pass through the House in a floor vote before the end of the month. Then, Senate Democrats could approve it without GOP support through reconciliation.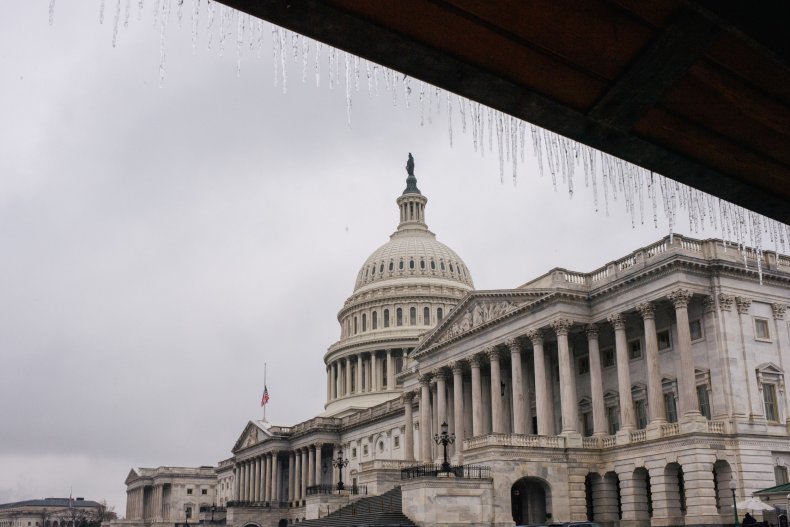 Lawmakers have set March 14 as an unofficial deadline to approve further coronavirus aid, as the federal unemployment benefits under Trump's $900 billion relief package lapses on that date.
House Speaker Nancy Pelosi announced last week that Congress will pass the package by the end of this month. She told reporters that she believes the bill will be sent to the Senate in just over a week, allowing for Congress to "finish our work before the end of February."
However, the eligibility and income thresholds are still to be determined. Under the Democrats' proposal, individuals earning below $75,000 would receive the full $1,400 payment and couples earning below $150,000 would be entitled to receive $2,800. The payments would be reduced for those earning above the caps, before it is phased out completely for those earning over $100,000 and couples earning over $200,000.
With Biden backing the proposal, Democrats have set up for a vote that will allow the plan to be passed without adjustments to accommodate fiscally conservative Republicans.
After the stimulus checks pass Congress, the bill would need to be signed into law, and then it would take the IRS about one week to begin processing.
If Congress passes the bill during the week ending on February 26, then it could be signed into law on March 1, and direct deposits may start turning up during the week of March 8. The paper checks and Economic Impact Payment (EIP) cards would take longer to process. Under that timeline, the IRS could start distributing the paper checks on the week of March 15 and EIP cards on the week of March 22.
Newsweek reached out to the Treasury Department for further information.