'Dr. Mario World' Available Now on iOS and Android: Here's How to Download
Dr. Mario World is set to release July 10 but it seems iOS and Android owners are able to download the latest Nintendo mobile game a day early.
For reasons unknown, Dr. Mario World is available to download for all mobile devices.While it's easier to download on iOS than Android at the moment, here's how to dive into the latest Nintendo mobile game.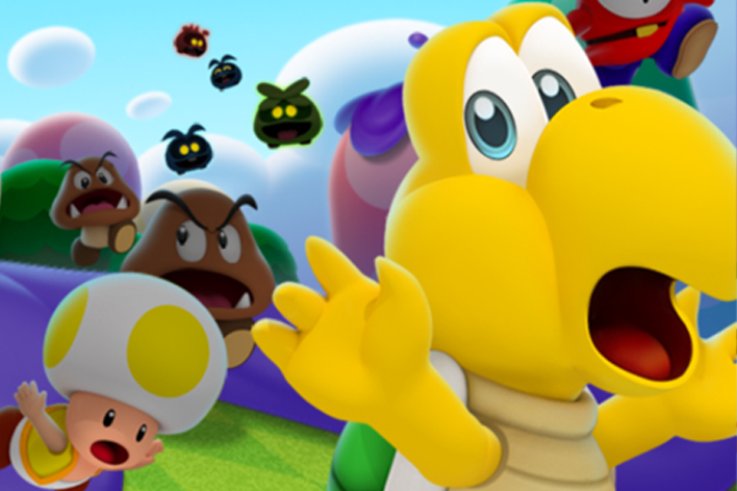 HOW TO DOWNLOAD DR. MARIO WORLD ON iOS
To download Dr. Mario World on iOS, simply go to the app store. If it doesn't show up on the front page search "dr mario" to find the icon.
Tap the Install button to start downloading. You can also visit the app store listing from the official Dr. Mario World website.
HOW TO DOWNLOAD DR. MARIO WORLD ON ANDROID
Downloading Dr. Mario World on Android is a little trickier. At around 11 a.m., the app was only available for pre-register on the Google Play Store. However, if you go to the link from the official site you'll be able to install the game.
Tap the "install" button on your desktop or laptop and it'll ask for the Google account your mobile device is connected to and, sometimes, the make of your phone.
Your Android device should download and install the game from there.
Nintendo has yet to confirm that the mobile game is out now on iOS and Android, but it's likely they will as the day goes on. The same happened with Niantic's Harry Potter: Wizards Unite. The Pokémon Go developers launched its next game a day early without warning.
We had some early hands-on time with Dr. Mario World and was happy with the simplistic, puzzle gameplay but it suffers from the mobile free-to-play model. It will be interesting to see how the online versus mode develops, as buffing up assistants and doctors in the game will benefit those who want to take down their opponents with ease. But to do so, some real currency may have to plunk down to expedite the process.
Dr. Mario World is the latest in a new line of Nintendo mobile games. Super Mario Run started the company's entry into mobile games, which was followed by Fire Emblem Heroes, Animal Crossing: Pocket Camp and Dragalia Lost.
Mario Kart Tour is the next Nintendo mobile game release, set for a 2019 release.
What do you think of Dr. Mario World? Which franchise do you want Nintendo to make into a mobile game next? Let us know in the comments section below.
'Dr. Mario World' Available Now on iOS and Android: Here's How to Download | Gaming