Dr. Oz Ends Talk Show Amid Senate Run, His Daughter Daphne to Host Replacement Show
Dr. Mehmet Oz will end his syndicated talk show next month as runs for a seat in the U.S. Senate.
Sony Pictures Television, which produces The Dr. Oz Show, announced on Monday that the show's last episode will air in January. The show is in its 13th season. The cancellation comes after some stations based in Pennsylvania took the show off the air in order to comply with the "equal time" rules set by the Federal Communications Commission.
According to Middle Tennessee State University's First Amendment Encyclopedia, equal time rules require television stations to treat each candidate vying for a political spot the same. In practice, "if a radio or television station sells air time to one candidate, the rule states that it must offer to sell the same amount of time to other candidates for that office."
However, when one Oz leaves, another will follow. The show is expected to be replaced by The Good Dish, a spinoff co-hosted by his daughter, Daphne Oz. In its announcement, Sony Pictures Television said that The Good Dish "is an opportunity for viewers to take a seat at the table and enjoy delicious, family friendly recipes served up by the best of the best who bring professional insight, real-life wisdom and dish on the topics of the day while making delectable dishes." Along with Daphne, it will be co-hosted by Gail Simmons and Jamika Pessoa.
Oz, who lives in New Jersey, announced plans to campaign for a U.S. Senate seat representing Pennsylvania. He is running as a Republican for seat, which opened when Senator Pat Toomey announced plans to retire in 2022. Newsweek previously reported that he filled out Pennsylvania absentee ballots earlier this year during its elections, with his registration listed at his in-laws' address.
"As a heart surgeon, I know how precious life is," Oz said in his announcement video. "Pennsylvania needs a conservative who will put America first, one who can reignite our divine spark, bravely fight for freedom and tell it like it is."
The Dr. Oz Show will air its last episode on January 14, with The Good Dish beginning syndication on January 17.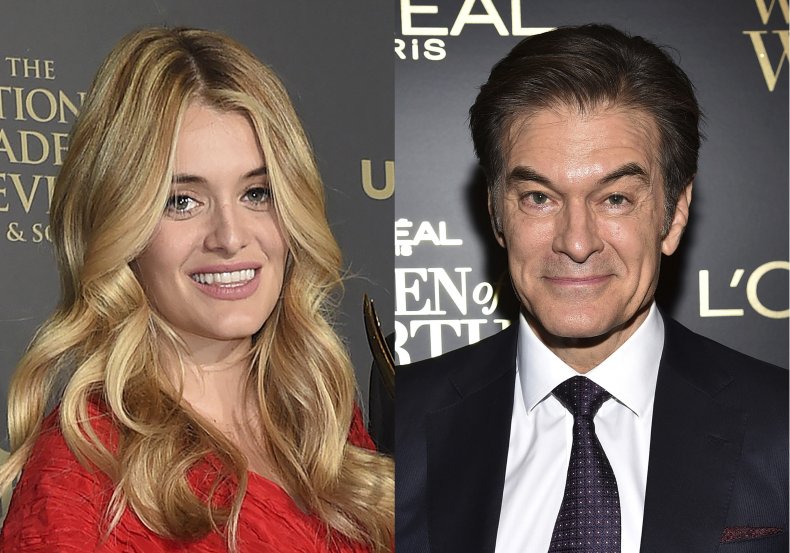 The Good Dish is an outgrowth of a weekly segment on Dr. Oz, much like Oz's television career got an early boost from Oprah Winfrey.
Sony said it has commitments to air The Good Dish in stations representing 90 percent of the nation's population.
The Associated Press contributed to this report.