Dr. Oz's Pennsylvania Senate Announcement Did Not Mention Pennsylvania Once
Celebrity heart surgeon Dr. Mehmet Oz has announced his bid for the open Senate seat in Pennsylvania, with a statement that did not mention the state beyond the headline.
Dr. Oz, who rose to fame appearing on The Oprah Winfrey Show, announced his campaign in an op-ed published on The Washington Examiner's websiteon Tuesday.
The longtime New Jersey resident did not mention the Keystone State in the body of his statement, but did refer to the state directly in a one-minute video posted to his Twitter account.
Oz is running as a Republican for the open Senate seat that has arisen due to Senator Pat Toomey's decision not to run again in 2022.
While the announcement was entitled "Why I'm running to be a senator from Pennsylvania," it focused mainly on Oz's own personal history and a discussion of the ongoing COVID-19 pandemic, rather than issues specific to the state.
"We have not managed our crises as effectively as past generations. During the pandemic, I learned that when you mix politics and medicine, you get politics instead of solutions," Oz said.
"That's why I am running for the U.S. Senate: to help fix the problems and to help us heal," he said.
Oz's statement criticized the government's handling of the pandemic and took particular aim at lockdown measures, saying that "the arrogant, closed-minded people in charge closed our parks, shuttered our schools, shut down our businesses, and took away our freedom."
"America should have been the world leader on how to beat the pandemic. Although we had some moments of brilliance, such as the gift to the world of mRNA vaccines made possible by President Donald Trump's Operation Warp Speed, many great ideas were squashed," Oz went on.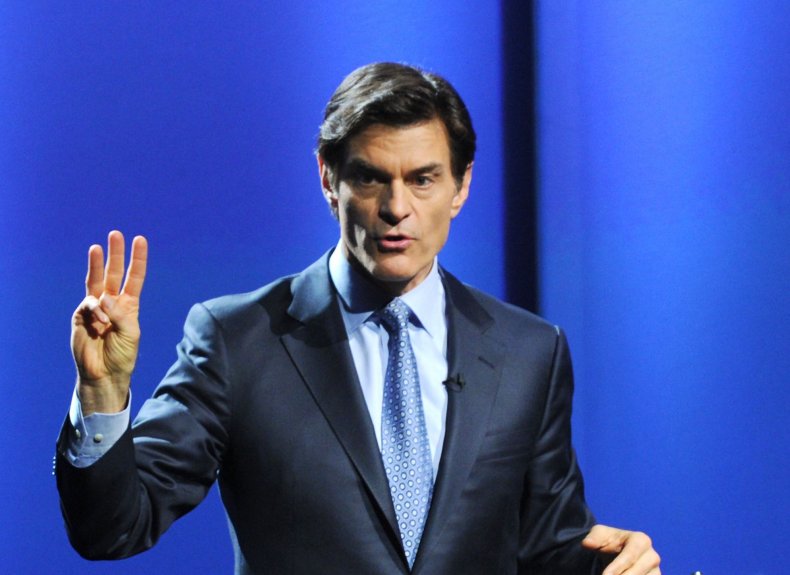 "That's not the America my parents came to. That's not the one I grew up in. That's not the one I want to leave behind," he said.
In a video he shared on Twitter, Oz specifically referred to Pennsylvania.
"As a heart surgeon, I know how precious life is," Oz said. "Pennsylvania needs a conservative who will put America first, one who can reignite our divine spark, bravely fight for freedom and tell it like it is."
Celebrity doctor Oz's high name recognition may help him stand out in a potentially crowded Republican field after a candidate endorsed by former President Donald Trump, Sean Parnell, suspended his campaign amid a custody battle with his wife.
Oz has lived in New Jersey for two decades but began voting in Pennsylvania's elections this year by absentee ballot. He is registered at his in-laws' address, according to the Associated Press.