2021 NFL Draft: Schedule, Start Time, Where to Watch on TV and Online
A year after NFL commissioner Roger Goodell announced draft picks from the basement of his home with the U.S. in the midst of the coronavirus pandemic, the NFL Draft returns to a more familiar environment in Cleveland, Ohio, this week.
Gone are the awkward Zoom exchanges between Goodell and the players—58 prospects have been invited to attend the event—and most of the events that normally provide the backdrop to the NFL's annual extravaganza have been restored.
After being forced to contribute to telecasts remotely last year, crews from ABC, ESPN and NFL Network will instead report from Cleveland this week and fully vaccinated fans are allowed to attend the event.
Here's all you need to know about the 2021 NFL Draft.
When is the NFL Draft?
The NFL Draft begins on Thursday, April 29 at 8 p.m. ET. The second and third rounds are to be held the following day from 7 p.m. ET, and the final four rounds are to take place on May 1, from 12 p.m. ET.
Where is the NFL Draft?
The NFL Draft takes place in Cleveland, Ohio. The so-called Draft Theater—where prospects will take the stage after being selected—has been built next to the Cleveland Browns' FirstEnergy Stadium.
Fans who have been vaccinated and have a ticket for the draft will be able to attend from a designated viewing area. This year's draft will not be quite exactly like its predecessors of the pre-coronavirus world, but it will feel a lot more normal compared to last year's event when NFL commissioner Roger Goodell announced picks from the basement of his house.
Speaking of Goodell, the NFL confirmed the commissioner has been fully vaccinated and will therefore be able to hug prospects on stage.
How to watch the NFL Draft on TV
The draft will be broadcast simultaneously by ESPN, ABC, and NFL Network, with ESPN Deportes presenting a Spanish edition.
The three networks will carry individual broadcasts for the first two days, with ABC simulcasting ESPN's coverage on Day 3.
ESPN's coverage will feature draft expert Mel Kiper, NFL analysts Louis Riddick and Booger McFarland along with NFL insiders Chris Mortensen and Adam Schefter and NFL host Suzy Kolber.
NFL Network's telecast, meanwhile, will be headlined by Rich Eisen, draft expert Daniel Jeremiah, analyst Charles Davis and Stanford head coach David Shaw for Day 1. Two-time NFL MVP Kurt Warner, FOX Sports' lead college football analyst Joel Klatt and NFL Network Insider Ian Rapoport will also be part of the telecast.
NFL Network's Peter Schrager and Chris Rose will join the coverage for Rounds 2 and 3 on Friday.
ABC's broadcast will feature the College GameDay cast of Rece Davis, Maria Taylor, Kirk Herbstreit, Desmond Howard and David Pollack.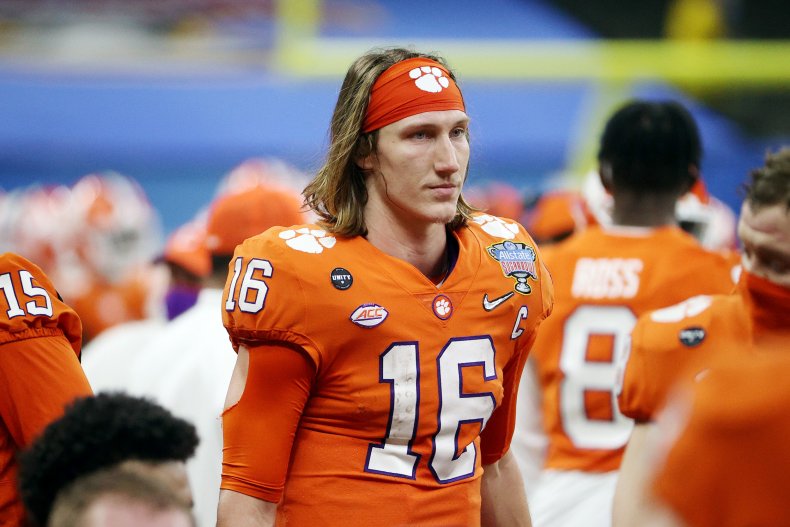 How to watch NFL Draft online
The NFL Draft can be streamed live with the NFL app, the ABC app or the ESPN app on connected TV devices.
The draft can also be watched on connected TV devices through streaming services such as YouTube TV, Hulu Plus Live TV, Sling TV and AT&T TV Now.
A live stream will also be available online at NFL.com/Watch, ESPN.com/Watch and ABC.go.com, while the draft can also be watched via the NFL app, NFL Network app, the ABC app and the ESPN app on mobile and tablets.
NFL Draft TV schedule
Round 1
Thursday, April 29—8 p.m. ET, ESPN, NFL Network, ABC
Rounds 2-3
Friday, April 30—7 p.m. ET, ESPN, NFL Network, ABC
Rounds 4-7
Saturday, May 1—12 p.m. ET, ESPN (ABC simulcast), NFL Network