'Dragon Ball FighterZ' Super Baby 2: Release Time and How to Download
The latest DLC character in Bandai Namco's popular fighting game Dragon Ball FighterZ is about to release, and fans of Dragon Ball GT will get a kick out of the debut of Super Baby 2.
Super Baby 2 is the fourth DLC fighter from Dragon Ball FighterZ's FighterZ Pass 3. News of the character's inclusion was leaked back in early December, before it was officially announced during Jump Festa shortly after.
This DLC fighter is the first new addition to Dragon Ball FighterZ since Master Roshi in September 2020.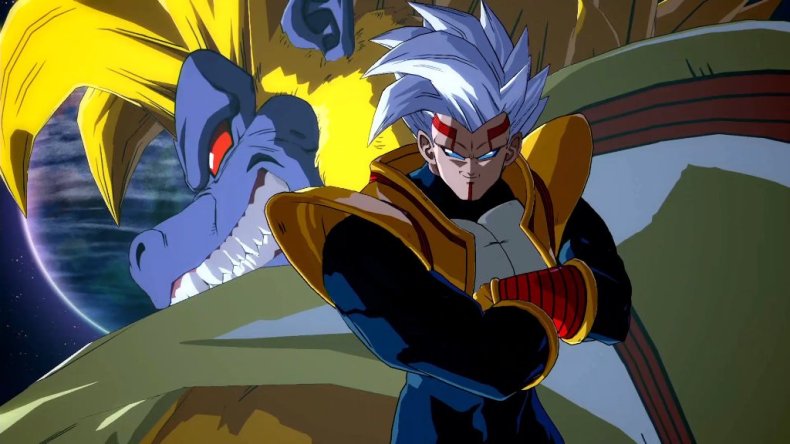 WHAT TIME IS SUPER BABY 2 AVAILABLE TO DOWNLOAD IN DRAGON BALL FIGHTERZ
Super Baby 2 is set for a general release on Friday, January 15. However, if you purchased the FighterZ Pass 3, you can gain access to the new DLC character two days early, on Wednesday, January 13.
As for timing, Xbox One owners usually are able to download new DLC characters in Dragon Ball FighterZ around 3 a.m. EDT, while other console owners have had to wait a bit longer.
DLC for PS4, PC and Nintendo Switch owners likely appear in their respective stores in the late morning or early afternoon of release day.
Each character in FighterZ Pass 3 can be purchased separately for $4.99, or all five characters can be purchased for $24.99. FighterZ Pass 3 comes with Kefla, Ultra Instinct Goku, Master Roshi, Super Baby 2 and the soon-to-be-released Super Saiyan 4 Gogeta.
HOW TO DOWNLOAD SUPER BABY 2 IN DRAGON BALL FIGHTERZ
To download Super Baby 2, make sure your copy of Dragon Ball FighterZ has been updated to the most recent version. Your console should update the game automatically, but, if it doesn't, scroll over to the game's icon and press the options button on your controller. Select "Check for update," and the latest version should appear and download.
Follow the instructions below for each console to download Super Baby 2 when he's available.
On PS4, players can verify content has been downloaded by doing the following:
Visit the Dragon Ball FighterZ page on the PS4 Home Menu or Game Library.
Select the game and scroll down to the PlayStation Store section at the bottom.
If you have already purchased the DLC, download the content from the "My Add-ons" section. If not, it will take you to the PlayStation Store.
On Xbox One, players can verify content has been downloaded by doing the following:
Go to "My Games and Apps."
Locate Dragon Ball FighterZ and press Menu.
Select "Manage Game."
Scroll all the way to the right on this menu to find and install available DLC.
On Nintendo Switch, players can download the character by doing the following:
Visit the Nintendo eShop.
Search "dragon ball" and select "downloadable content."
Scroll down to either purchase or download the DLC.
On PC, players can download the character by doing the following:
Access your Steam game library and select the game you want.
Select "Find More DLC" in Store.
Select the DLC you want to buy in the Store page
Go back to your library and the DLC should appear in the center under DLC.
Dragon Ball FighterZ is available now for PS4, Xbox One, PC and Nintendo Switch
What do you think of Super Baby 2 in Dragon Ball FighterZ? Who do you want to see released after? Let us know in the comments section.