'Dragon Ball Super: Broly' Movie Coming to North America in 2019
Following the official title reveal of the 2018 Dragon Ball Super movie, Funimation announced it has acquired the distribution rights for the film and will bring the anime to the U.S. and Canada in January 2019.
Dragon Ball Super: Broly is the twentieth film in the franchise and will bring the Legendary Super Saiyan into canon continuity.
"We are excited to be partnering with Toei Animation and Twentieth Century Fox on the theatrical release of Dragon Ball Super: Broly," said Gen Fukunaga, CEO and President of Funimation in a press release. "The Dragon Ball North America Tour is really just the beginning. We have some big surprises in store for Dragon Ball fans of all ages. With the success of the last two Dragon Ball movies and the tremendous popularity of Dragon Ball Super, we know that this theatrical event will deliver all the excitement that Dragon Ball fans have come to expect."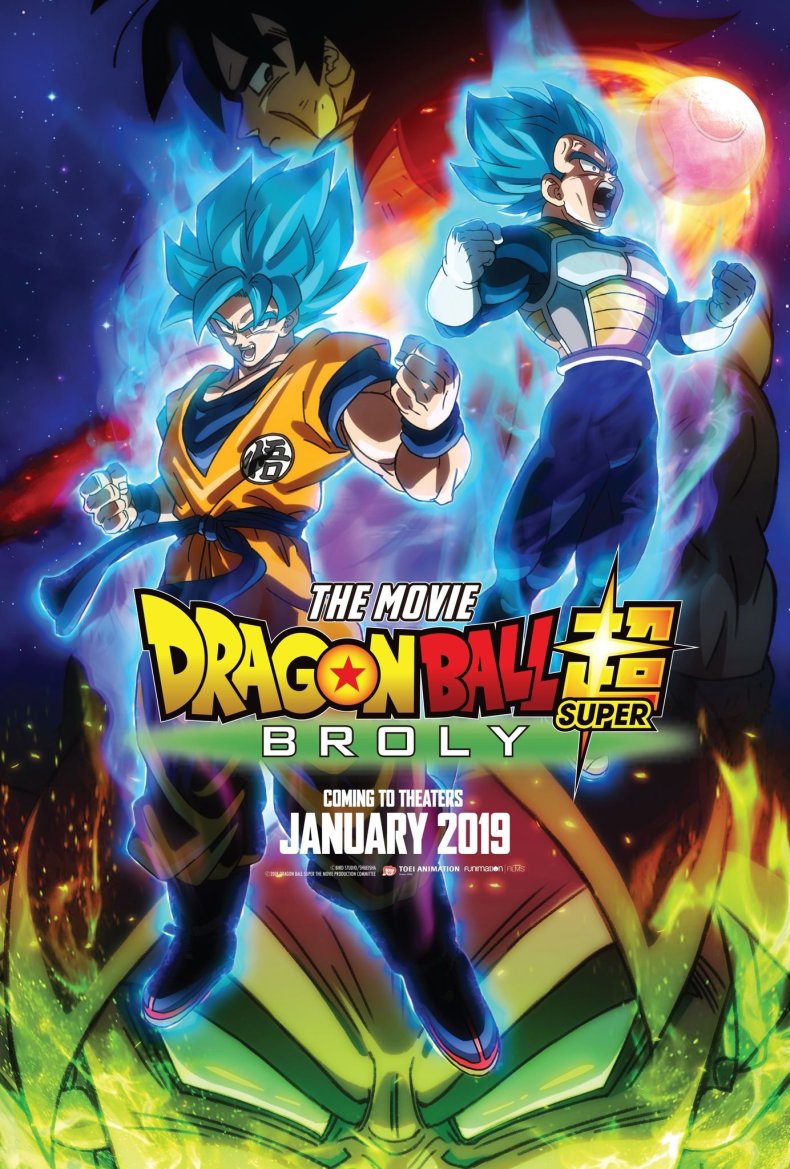 Funimation will also have the distribution rights for home release and streaming. Dragon Ball Super: Broly will be the focus of a panel at San Diego Comic-Con on July 19, which will kick off the Dragon Ball North America Tour 2018 to promote the film. The tour will visit seven cities in the U.S. and Canada, with San Diego being the first.
To get fans ready for Broly's return, Toei Animation and Fathom Events have teamed up to bring three remastered Dragon Ball Z movies to theaters for the first time this fall, including the first Broly movie.
As for the 2018 film, Dragon Ball creator Akira Toriyama said this about the upcoming movie's plot.
"The Dragon Ball Super movie this time will be the next story in the series currently airing on TV. It will be an episode after catching our breath from the climax of the Tournament of Power with the universe's existence on the line; with content that will give a little better understanding about Frieza and the Saiyans, which I hadn't properly depicted up till now; and leading to a mighty foe saved for the occasion, which I think has it shaping up to be a really enjoyable story."
Funimation has yet to confirm the exact dates for the theatrical run of Dragon Ball Super: Broly.
Are you excited for Dragon Ball Super: Broly? Will you be watching the film in theaters next year? Let us know in the comments section below.