Rumours that musician Drake had been arrested in Sweden began circulating on social media on Thursday, July 14.
Fans expressed their concern for the star, 35, after the term #freedrake began trending on Twitter, alongside tweets reporting that he had been taken into custody by Swedish authorities.
Drake, real name Aubrey Graham, is thought to be in Sweden at the moment, though it's not clear if he is there for work reasons or for a vacation.
The star's team have now responded to the social media reports. Here's what we know about the rumours.
What Were the Reports About Drake's Alleged Arrests?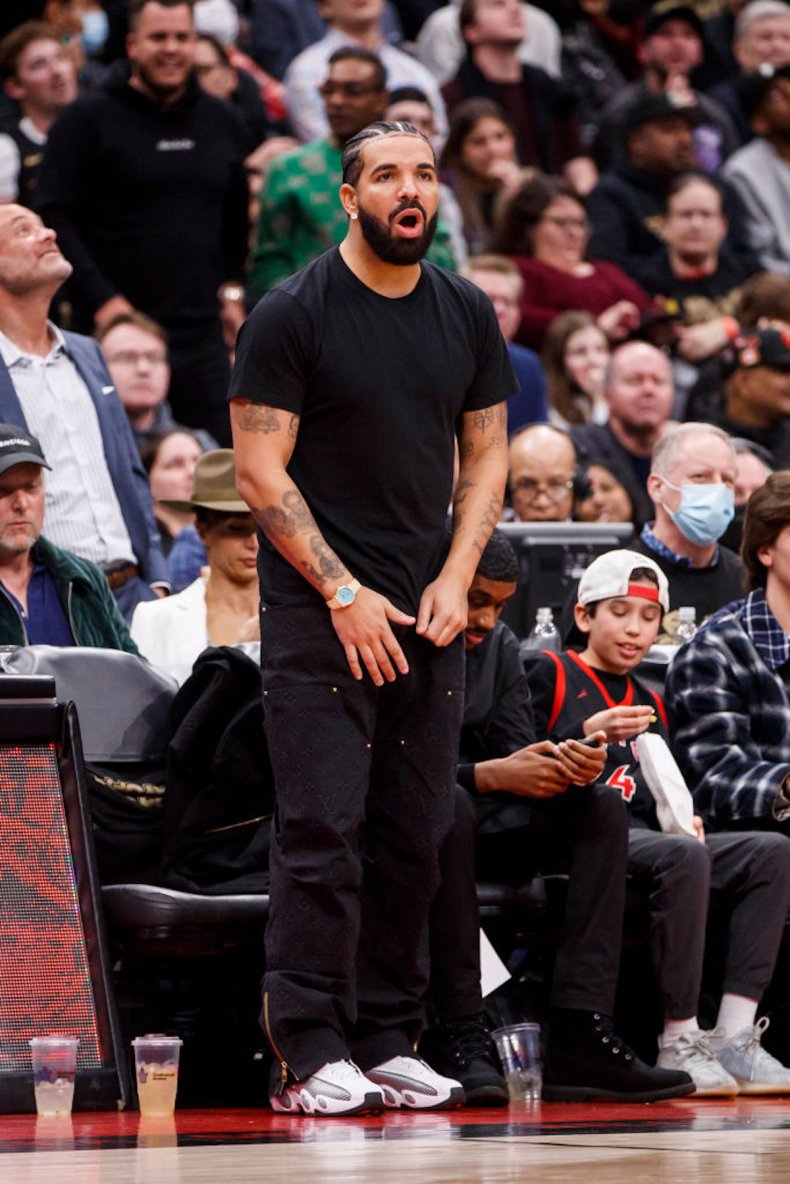 XXL reports that Drake landed in Sweden on Wednesday, July 13, on his private jet, then on Thursday, July 14, social media users began sharing unconfirmed reports that Drake and his security were allegedly arrested at a night club on "marijuana charges".
Fans immediately responded to the rumours with concern, using the hashtag to garner attention for the musician.
One fan wrote: "I hope drake is OK [sad emoji] we can't stand by and do nothing while he gets locked away! #freedrake."
While another posted: "Only listening to drake until he's free #FreeDrake #FreeTheGOAT."
Some fans drew comparisons between Drake's alleged arrest and fellow musician A$AP Rocky's detainment in 2019.
Rocky, birth name Rakim Mayers, was arrested and charged with assault along with two other members of his entourage following a physical altercation with a 19-year-old man named Mustafa Jafari in Sweden in July 2019.
He pleaded not guilty and said he and his friends were only acting in self-defense after Jafari and another man followed and harassed the group before allegedly attacking Rocky's bodyguard.
After his release and return to the U.S., Rocky described his time in prison as a "scary, humbling experience."
"The take Rocky, now they take Drake," one Twitter user wrote amidst the rumours about Drake.
What Have Drake's Reps Have Said About Reports He Was Arrested in Sweden?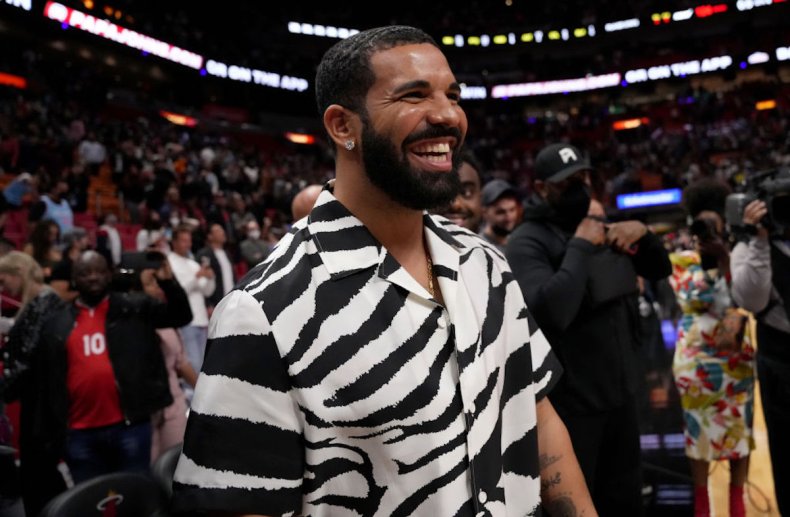 A representative for Drake declined to comment on the record when contacted by Newsweek.
However, his representatives have responded to the rumours to The Hollywood Reporter, with the publication reporting that his team have said "that the Grammy winner was in his hotel in the Swedish capital and had not been arrested."
As the reports began circulating Twitter user @Phil_Lewis_ told followers that he had spoken with police in Sweden.
He wrote: "FYI: I talked to Swedish police and they told me Drake is not currently in their custody. (That was the only info they would give)."
He later echoed Drake's reps earlier statements, posting: "From Drake's team: 'Drake is at his hotel and has not been arrested'."
Meanwhile, Drake delighted fans when he joined the Backstreet Boys on stage in Toronto earlier this month. The Certified Lover Boy star joined the band as their "sixth member" for a rendition of their hit 1999 single "I Want It That Way."
The star, who has a four-year-old son called Adonis with his ex Sophie Brussaux, also released his house-inspired seventh studio album Honestly, Nevermind in June.
Drake recently revealed the line-up for his October World Weekend festival. The event will take place in Toronto, Canada from July 28 to August 1, and boasts Lil Wayne, Nicki Minaj, Lil Baby and Chris Brown on the line-up.
Update 7/15/22 11 a.m. EDT: This article has been updated to include Drake's representative declining to comment to Newsweek.