Drake Fans Lose It Over Ayesha Curry Name Drop on 'Certified Lover Boy'
Drake's newly released album Certified Lover Boy features several high-profile collaborations—as well as plenty of name drops.
One shout-out in particular is sending fans into a frenzy this morning, after the rapper mentioned Ayesha Curry.
Curry, the wife of NBA star Steph Curry, is mentioned in the song "Race My Mind" and fans can't get enough.
The lyric in question reads: "How I'm supposed to wife you if you ain't Ayesha enough."
"'You not Ayesha enough" is about to be the F*** boy caption of the year,'" reads one tweet.
While another person added: "Steph when he hears Drake say 'How I'm supposed to wife it, you not Ayesha enough.'"
"This Ayesha Curry bar proves why Drake is the best Artist out here," tweeted another.
Another tweet reads: "I'm sure that Ayesha Curry line will have relationship Twitter in titty twister, thanks Drake. #CLB #CertifiedLoverBoy."
The mention of "Ayesha" even led to her name becoming a trending topic on Twitter on Friday morning.
The name drop came after the pair had a hilarious social media interaction in June that made headlines.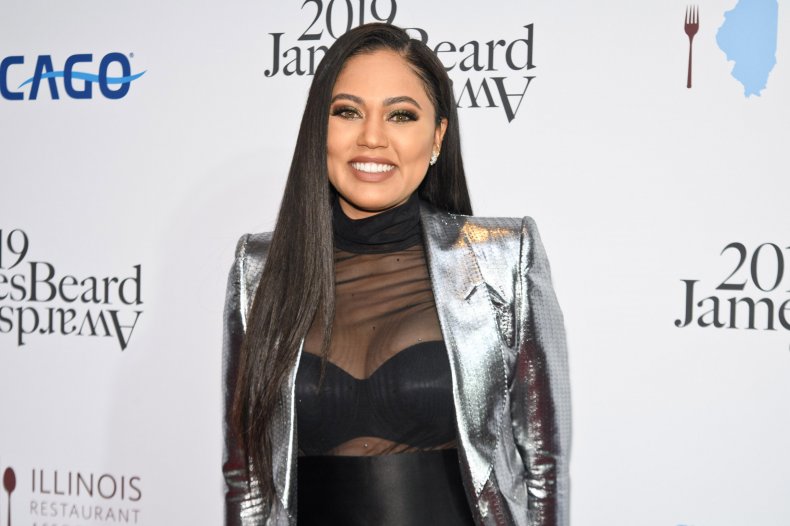 Drake was trolled by fans after he was caught liking some Instagram pictures of Ayesha Curry. The rapper then posted that he was selling a piece of lint he pulled off Steph Curry when they hugged at a game.
His wife responded, joking: "Which charity are we donating proceeds?"
The name drop on Drake's latest record all appears to be in good fun though as Steph Curry himself tweeted to congratulate the rapper following the release on Friday.
Certified Lover Boy features an impressive array of high-profile collaborations including Jay-Z and Nicki Minaj.
Drake also links up with Kid Cudi, Lil Baby, Lil Wayne, Rick Ross, Young Thug, Future, 21 Savage, Tems, Project Pat, Yebba, Giveon and Ty Dolla $ign on the record.
The release comes just five days after Kanye West dropped his highly anticipated and much delayed new album Donda and the timing has prompted a wave of memes and jokes at Ye's expense.
A possible West mention on one track also has some fans wondering if old tensions between the two rivals will now flare up.
West's manager, Bu Thiam, has said he was certain the feud would come to an end if Drake made no negative references to Ye on his new album.
"[They're] two creatives taking jabs at each other but it'll get rectified," Thiam told TMZ.
"His [Drake's] album comes out in a couple days, Friday, so depending on what he says on his album, we'll see."