Drake Bell has announced he is married and has a son, just days before he is expected to be sentenced for felony attempted child endangerment and a misdemeanor charge of disseminating matter harmful to minors.
The singer and former Nickelodeon star, 35, has been embroiled in legal issues this year and pleaded guilty to the charges last month, after initially pleading not guilty.
Sentencing is expected to take place on July 12 in Cleveland, Ohio.
Taking to Twitter, Drake Bell, who also goes by Drake Campana, tweeted in Spanish that he has been married for almost three years and has also recently become a father.
The tweet, translated to English, reads: "In response to various rumors that are incorrect, I have been married for almost three years, and we are blessed to be the parents of a wonderful son. Thank you very much to all my fans around the world for your good wishes."
Bell's statement comes after he and his partner Janet Von Schmeling were pictured visiting Disneyland, California with a baby stroller, as seen in The Sun tabloid newspaper. He was also spotted carrying a baby in his arms.
The couple have been dating since at least 2017, Page Six reports.
The outlet also reports that Von Schmeling is listed as Bell's PR contact under the name Decibel Media Group. The company lists Bell as its sole client.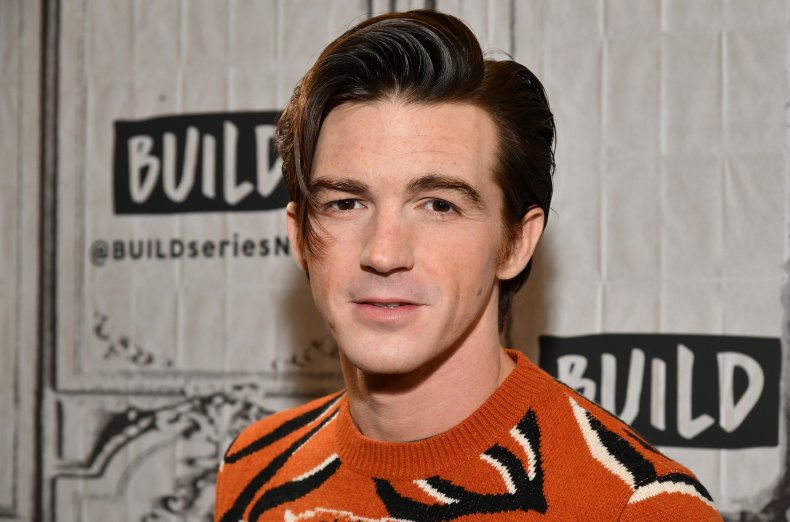 Newsweek has reached out to Bell's representative for comment.
Bell is to be sentenced for felony attempted child endangerment and a misdemeanor charge of disseminating matter harmful to minors next week.
According to the Cuyahoga County Prosecutor's Office, a 15-year-old female from Canada first reported Bell of the alleged offenses in 2018.
Per, NBC News, Police in Cleveland have said that the then 15-year-old had "established a relationship with Bell several years prior and attended his concert in December 2017."
A spokesperson for Cuyahoga County Prosecutor Michael O'Malley added: "While there, Bell violated his duty of care and, in doing so, created a risk of harm to the victim."
The charge of attempted child endangerment is confirmed to be related to the alleged concert incident.
Meanwhile, the disseminating harmful material element is connected to Bell allegedly having sent the then 15-year-old girl "inappropriate social media messages."
Drake's attorney told the Associated Press that his reasoning behind the guilty plea will be shared at his July 12 sentencing hearing.
In 2020, an ex-girlfriend of Bell's, Melissa Lingafelt alleged that he was physically and verbally abusive towards her during their relationship.
Bell has denied those claims.
In November this year, Bell changed his name on Twitter to Drake Campana (campana means bell in Spanish) and has since appeared to carve out a career as a successful Spanish-language singer, based out of Mexico.