Drake is Spotify's Most Popular Artist of 2016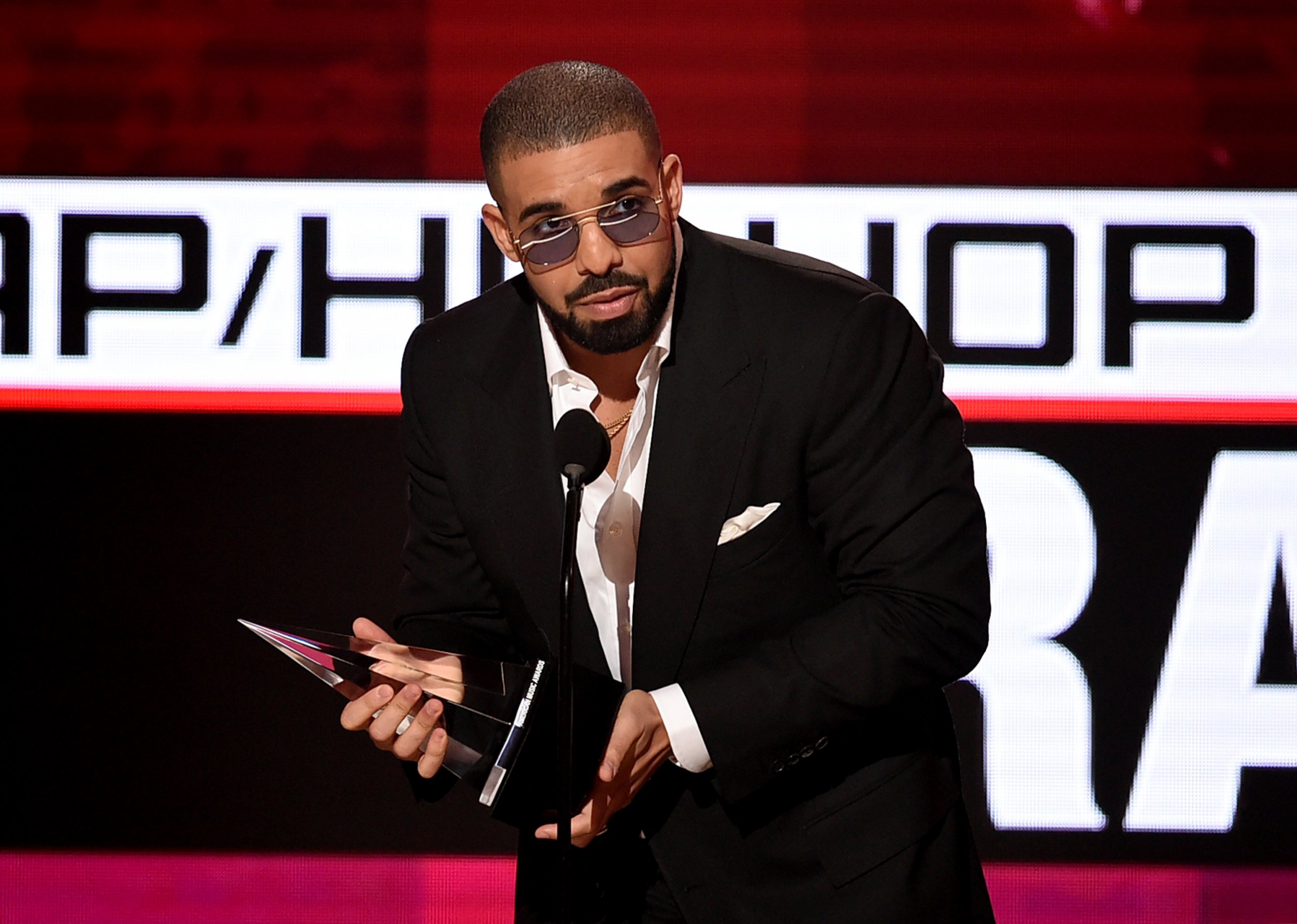 Drake has been named the most-streamed artist on Spotify for the second year in a row.
The Canadian rapper's smash hit song "One Dance", which spent 10 weeks atop the Billboard Hot 100 and 15 weeks ruling the U.K. singles chart, was the year's most popular track on the streaming site. That is unsurprising given that Spotify announced in October that the track, featuring Wizkid and Kyla, had dethroned Major Lazer's "Lean On" as its most-streamed song of all time.
Drake's fourth studio album Views was Spotify's most popular LP of 2016. It as equally popular on Apple Music, where it was first released as an exclusive in April. According to an Instagram post by Drake in September, it was the first album to gain one billion streams on Apple Music.
"Drake has been unstoppable this year—he's a true global superstar," said Stefan Blom, Spotify's chief content and strategy officer. "With the top album and the top song this year, as well as his successful Summer Sixteen tour, Drake continues to engage his fans in a way that only Drake can; it's no surprise he is dominating the music industry."
Related: Who had the most successful music tour of 2016?
While Drake dominated the lion's share of streams, other artists who were popular in 2016 included Justin Bieber, Kanye West, Twenty One Pilots and, the sole female to make the most-streamed artists list, Rihanna.
See the full breakdown below:
Most streamed artists worldwide
1. Drake
2. Justin Bieber
3. Rihanna
4. Twenty One Pilots
5. Kanye West
Most streamed female artists worldwide
1. Rihanna
2. Ariana Grande
3. Sia
4. Adele
5. Fifth Harmony
Most streamed male artists worldwide
1. Drake
2. Justin Bieber
3. Twenty One Pilots
4. Kanye West
5. Coldplay
Most streamed tracks worldwide
1. "One Dance" (feat. WizKid and Kyla) — Drake
2. "I Took A Pill in Ibiza - Seeb Remix" — Mike Posner
3. "Don't Let Me Down (feat. Daya)" — The Chainsmokers
4. "Work (feat. Drake)" — Rihanna
5. "Cheap Thrills" — Sia
Most streamed albums worldwide
1. Views — Drake
2. Purpose — Justin Bieber
3. ANTI — Rihanna
4. Blurryface — Twenty One Pilots
5. Beauty Behind The Madness — The Weeknd