'Dramatic Change in Culture' Needed at Fort Hood, Independent Review Finds
An independent review committee tasked with assessing the command culture at Fort Hood said a "dramatic change" is needed at the Texas base and throughout the U.S. Army regarding how personnel handle sexual assault and sexual harassment.
Secretary of the Army Ryan McCarthy announced the review on July 10 following the death of Vanessa Guillen, a 20-year-old soldier whose remains were found months after she disappeared from the base in April. At a news conference addressing the committee's findings on Tuesday, Chris Swecker, the chair of the Fort Hood Independent Review Committee, said committee members spent 19 days conducting its review at Fort Hood in August and September. The committee included within its report nine key findings and 70 recommendations, which McCarthy said during a Tuesday news conference he will accept.
"The tragic death of Vanessa Guillen and a rash of other challenges at Fort Hood forced us to take a critical look at our systems, our policies and ourselves," McCarthy said. "But without leadership, systems don't matter. This is not about metrics, but about possessing the ability to have the human decency to show compassion for our teammates and to look out for the best interests of our soldiers.
"This report, without a doubt, will cause the Army to change our culture. I have decided to accept all these findings in whole," he said.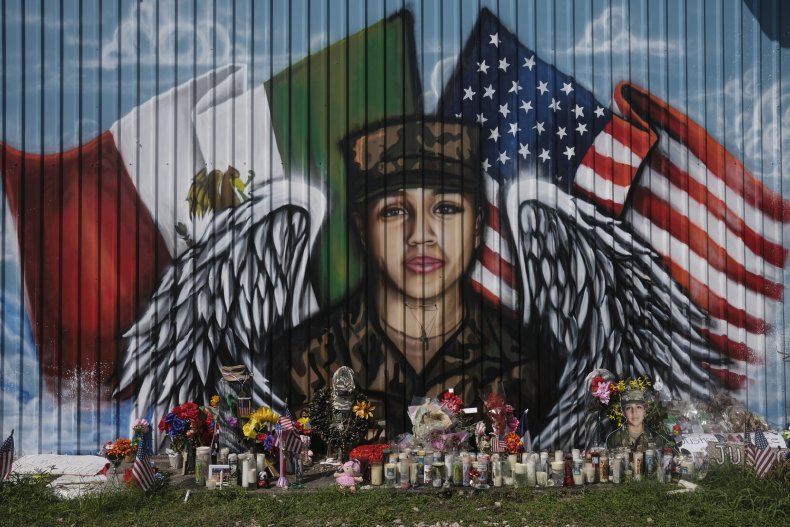 The committee focused its review on Fort Hood command culture between 2018 and 2020. Swecker said committee members interviewed more than 600 soldiers and conducted a survey that received responses from more than 31,000 members of the Fort Hood community.
McCarthy said he relieved or suspended 14 leaders within the chain of command at Fort Hood as a result of the committee's review. He also announced a new missing soldier policy and the creation of a task force that he said will determine how to implement the committee's recommendations.
"Soldiers assaulting and harassing other Soldiers is contrary to Army values and requires a dramatic change in culture," Swecker said in a news release. "The committee determined that, during the time period covered by our review, there was a permissive environment for sexual assault and sexual harassment at Fort Hood."
During Tuesday's news conference, Swecker said Fort Hood's command was "ineffective" in implementing a program designed to prevent and respond to sexual harassment.
"While the Fort Hood leadership afforded the highest priority to maintaining equipment, conducting field training and ensuring deployment capability, a series of command elements executed these duties in a manner that was at the expense of the health and safety of all soldiers, but particularly for women at the brigade level and below," Swecker said.
Natalie Khawam, an attorney for Guillen's family, said in a statement shared with Newsweek that she and the Guillen family were encouraged by the news.
"Our call with Gen. McConville highlighted the fact that our hard work and efforts began multiple investigations, to include immediate implementation of new policies and procedures," Khawam said. "We are honored and proud to lead the greatest movement and systematic change in the military on sexual assault and harassment so what happened to Vanessa Guillen never happens again."