10 Dramatic Courtroom Dramas That Will Have You Gripped
1. Twelve Angry Men (1957)
Classics never get old and this movie is a perfect example.
Some law students, lawyers and jury consultants are said to study it to better understand the psychology of jurors. Among many other things, this film is a great cinematic exploration of human psychology.
In the story, a young boy is on trial for the alleged murder of his father. The jury reaches its conclusion quickly, until juror 8, a man of principle, demands an in-depth deliberation.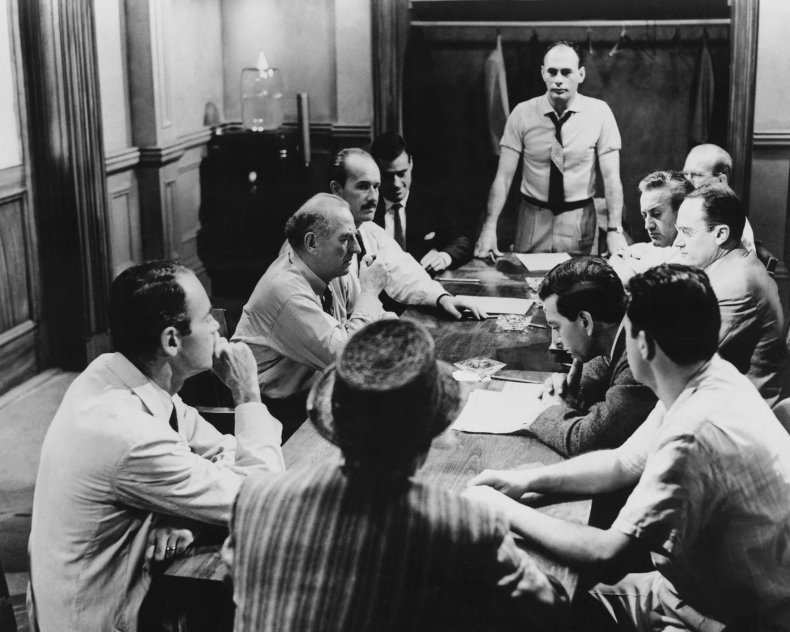 Originally broadcast in 1954 as a television play, written by Reginald Rose, it was adapted for a film, directed by Sidney Lumet, in 1957.
Proof that a film doesn't need big sets to get you gripped.
2. To Kill a Mockingbird (1962)
One of the best courtroom dramas ever made. The screenplay is based on Harper Lee's 1960 Pulitzer Prize–winning novel of the same name.
Defense lawyer, Atticus Finch (Gregory Peck), represents Tom Robinson, a Black man who has been accused of raping a young white woman. In this famous scene, he asks the members of the jury to reach a verdict based on the evidence presented, not on prejudice against Black people in 1930's America.
The sharp, inspirational speech by attorney Finch has no doubt encouraged many to go to law school, and countless more to reject racism and discrimination.
3. A Few Good Men (1992)
The legal drama about the court-martial of two U.S. Marines charged with the murder of a colleague and the tribulations of their lawyers as they take on the army establishment.
One particular cross-examination scene is ace, and so are Tom Cruise and Jack Nicholson.
"Don't call me son, I'm a lawyer and an officer in the United States navy and you are under arrest, you son of a bitch. The witness is excused." What a scene!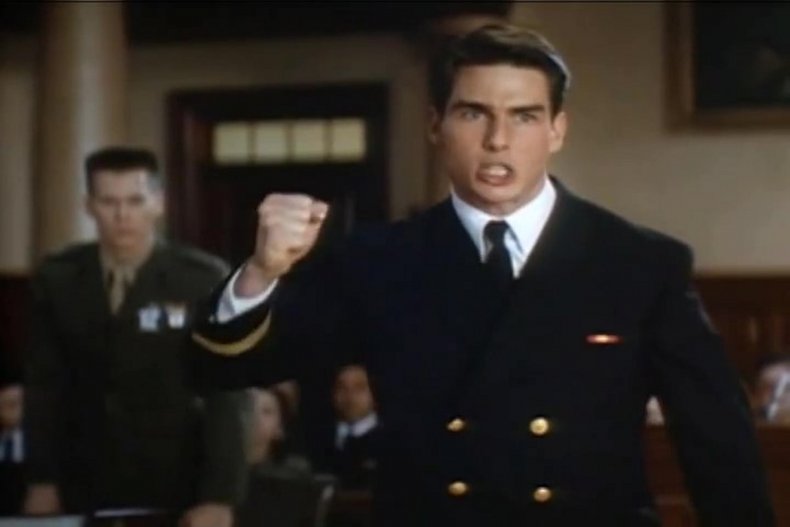 4. My Cousin Vinny (1992)
Two brothers go on trial for a murder they didn't commit but they can't afford a defence lawyer, so they hire their inexperienced cousin, Vinny, who has just passed his bar exam.
A courtroom-comedy-drama, this film has plenty of funny moments thanks in part to its cast; Joe Pesci is excellent as Vinny, and so is Marisa Tomei in an Oscar-winning supporting role as Vinny's girlfriend.
Watch out for Tomei taking on an overconfident lawyer.
5. Primal Fear (1996)
Psychological thriller in which troubled altar boy (Edward Norton) with a personality disorder, convinces hot shot Chicago defence attorney (Richard Gere) to defend him in a murder case.
This cross examination by Laura Linney is powerful, though not necessarily realistic; saying "I would stab him 78 times" in front of a judge would likely bring an objection to inappropriate language.
But if it were realistic, it would not be so darn dramatic.
6. Legally Blonde (2001)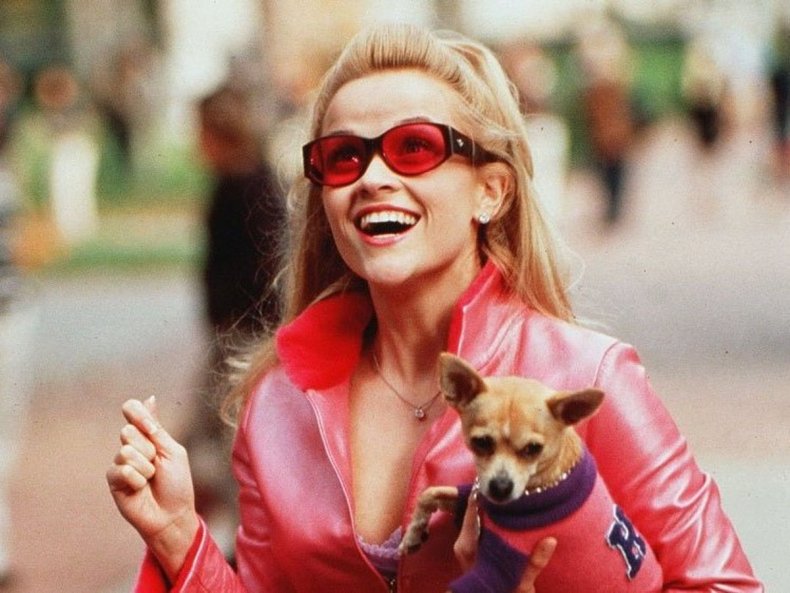 Fashionable and naive Elle Woods (Reese Witherspoon), is dumped by her boyfriend but she decides to follow him to law school. While there, she finds her inner confidence and proves that women can be in touch with their feminine side and also be brainy and successful in their careers.
In this scene Elle seems unconfident, but once she finds the right line of questioning, she gets an unexpected outcome, better than she was expecting.
7. Runaway Jury (2003)
Underrated legal thriller based on the John Grisham novel of the same name.
A widow decides to sue a gun manufacturer on the grounds that the company's gross negligence led to her husband's death. During the trial, a juror on the inside and a woman on the outside will attempt to manipulate the outcome.
One particular scene in which a potential juror pretends he wants to get himself excused sets the tone for what is to come.
8. How to Get Away with Murder (2014-2020)
A group of law students and their tough criminal defense professor become involved in a shocking murder plot.
Viola Davis stars as Annalise Keating, the heart and soul of the series and a straight talking defense attorney with a no-frills approach to law.
If in Twelve Angry Men, Juror 8 shows a soft, calm, questioning manner, Keating's tactics are the complete opposite.
Here is Annalise Keating, in some superb cross examination.
9. The Good Wife (2009-2016)
The acclaimed CBS legal and political drama series about Alicia Florrick, a good wife who resumes her career as a defense attorney when her politician husband lands in prison due to a corruption scandal.
The seven seasons television show has plenty of good moments considering there are over 150 episodes. When Alicia is in court, she usually nails it and grabs the audience's full attention.
10. The Good Fight (2017)
The spin-off and sequel to The Good Wife. The series follows the always fabulous Christine Baranski as Diane Lockhart, a champion of women's causes who loses her job and money due to a financial scam that also destroys her goddaughter and fellow lawyer Maia Rindell. They then join Lucca Quinn at a leading Chicago firm .
The show offers sharp social commentary on issues such as #MeToo, disinformation, internet trolls, and the Trump administration.
The courtroom scenes are sharp and will have you gripped to your seat.