'Dramatic' Dog Refusing to Walk on Lead in Busy Mall Delights Internet
A dog's show of defiance during a walk through the mall with his owner has pet lovers in stitches on social media.
Footage of Sparky the mini bull terrier steadfastly refusing to use his limbs to get around the busy shopping center was uploaded to TikTok by his owners, posting under the handle sparky_minibullterrier.
As a result, his owner was left with little choice but to drag the petulant pup around by his lead.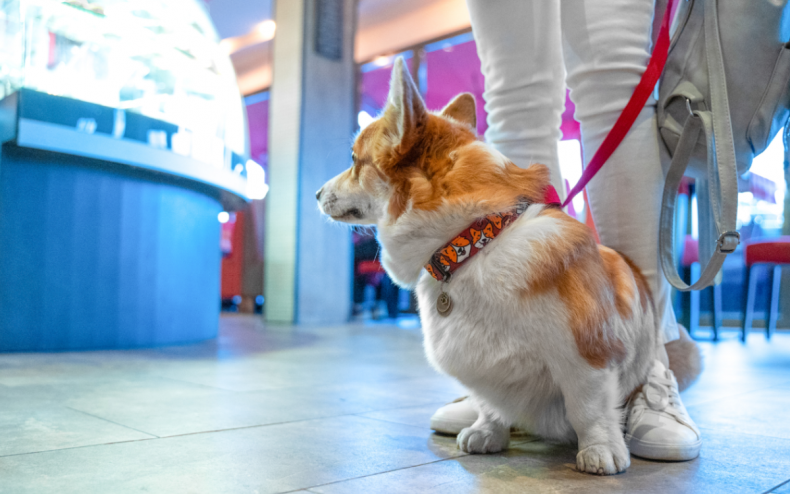 The clip has captivated viewers, racking up 10 million hits along with plenty of comments that have run the gamut from sympathetic to highly amused.
It can be watched here.
While regular walks are a cornerstone of any caring dog owner's daily routine with their pet pooch, these gentle strolls are about more than just getting your canine to stretch their legs a little.
In fact, dog walks can play a crucial role in boosting their owners' activity levels with a meta-analysis of 29 published studies finding that, on average, dog owners spent more minutes per week on physical activity (329 compared with 277) and/or walking (129 to 111).
So although Sparky wasn't willing to play ball when it came to walking around with his owners on a trip to the mall, they weren't about to let the terrier's temper tantrum get in the way of things.
In the video, Sparky can be seen being dragged around, with the canine preferring to stretch out of the floor and let his human companion do the hard work.
The resulting hilarity was thankfully not lost on viewers, many of whom were quick to comment and offer up their own thoughts on the reasons behind the dog's show of defiance.
Feliciareneblackw commented: "he needs a stroller" while kommoncents9 felt it must be "something about cold marble on the old McNuggets in the middle of July that just feels good."
For Kimberly 86, the video was the "true meaning of shop till ya drop!!" with get.petter describing it as a prime example of someone "doing the bare minimum to get through the day."
XxXMedusaXxX branded Sparky a "dramatic angel" while Themis.999444 wonder whether someone needed to "change the batteries."
Elsewhere, BlondeAlien joked that Sparky was just "taking the owner out for his daily exercise in strength training." Ashley Broughton, meanwhile, quipped: "this is how I feel every Monday" in response to the footage.
Kelly Kells thought he just needs a "skateboard" with Adam Emmerich looking on the positive side with the comment: "that floor will never get shinier than it is right now."
Newsweek has contacted sparky_minibullterrier for comment.
Do you have funny and adorable videos or pictures of your pet you want to share? We want to see the best ones! Send them in to life@newsweek.com and they could appear on our site.