'Dreamers' Will Be Deported If DACA Fix Isn't Used to Avoid Government Shutdown, Immigration Advocates Say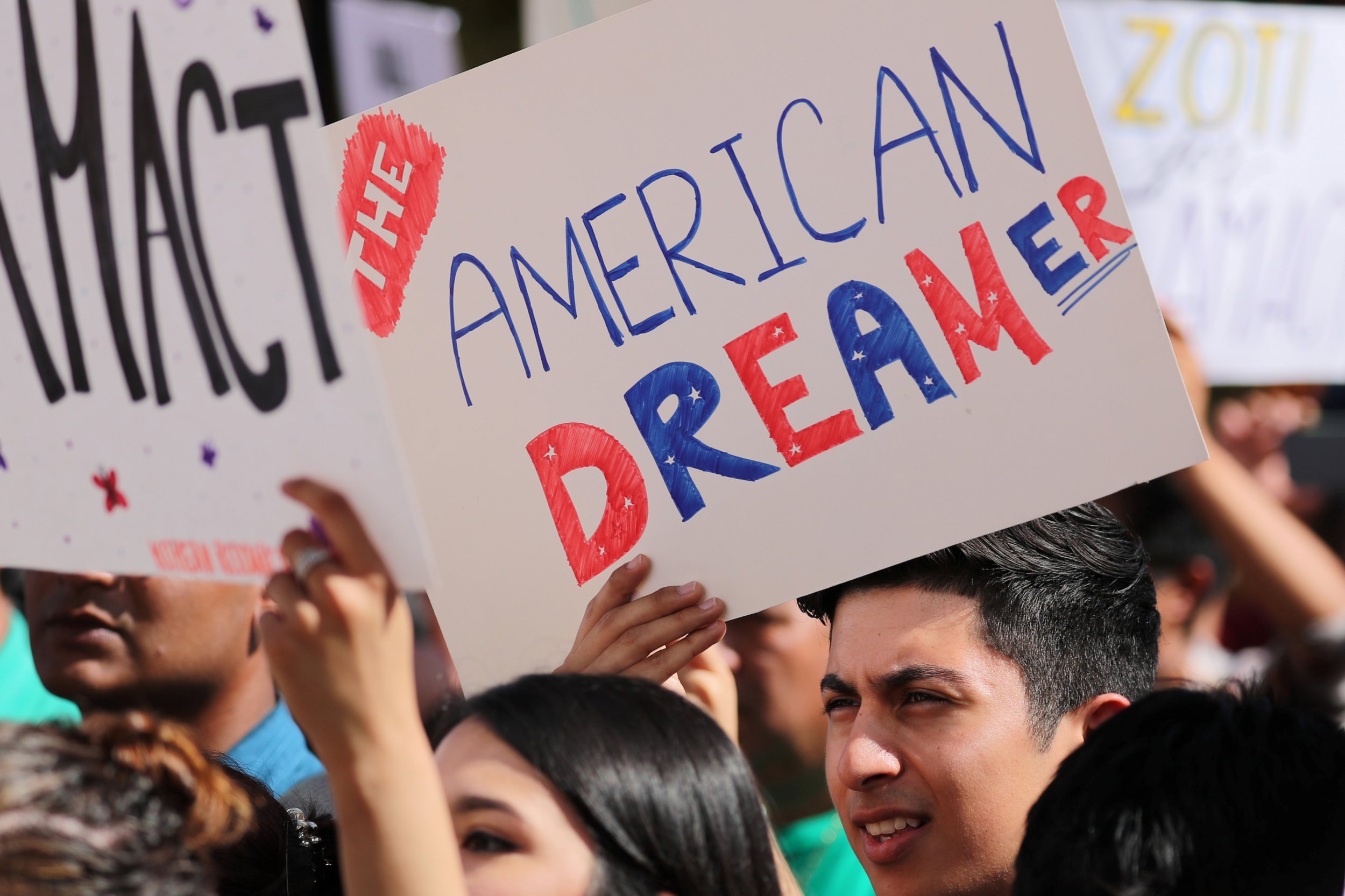 Updated | The country's so-called Dreamers will be doomed if a fix for the Deferred Action for Childhood Arrivals (DACA) program is omitted from a year-end spending bill, immigration advocates say.
If the legislation needed to avoid a government shutdown doesn't include a DACA provision, there will be no incentive for the Republican majority to ever pass a stand-alone solution for the nearly 1 million DACA recipients who could face deportation when the program ends in March, Frank Sharry told reporters Thursday. He is the executive director for immigrant advocacy group America's Voice.
"We're convinced that if we don't enact the DREAM Act by the end of the year, it's just not going to happen and that any spending package that emerges heading into the rest of the fiscal year will include funds that could be used to deport Dreamers," Sharry said. "It's a pretty stark view."
The DREAM Act is bipartisan legislation that would create a pathway to citizenship for DACA recipients, commonly referred to as Dreamers.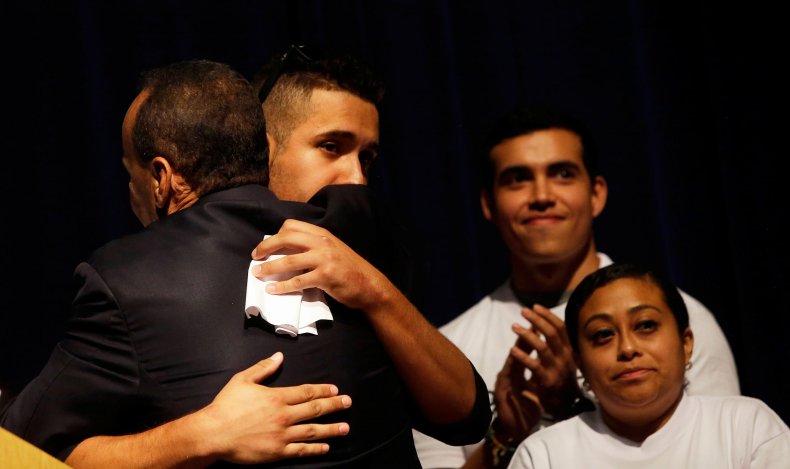 Sharry's declaration is the first time advocates have publicly acknowledged that DACA could be killed if the year-end spending measure lacks a solution.
Immigration hard-liners, however, claim there's ample time for a congressional fix.
"You don't need the immediacy of a budget bill," said Ira Mehlman, media director for the Federation for American Immigration Reform, which seeks to reduce both legal and illegal immigration. "There will be plenty of other opportunities. This is an issue that has been around for a long time. It's not going away. It's not like it can be swept under the rug."
The DACA program was enacted by President Barack Obama in 2012. It gives adults brought illegally to the U.S. as children protection from deportation as long as recipients go to school, work and avoid criminal activities. President Donald Trump in September announced the wind-down of the DACA program, directing the Department of Homeland Security to stop processing new and renewal applications. The president then asked Congress to act to save it, but DACA recipients could begin to lose their status in March.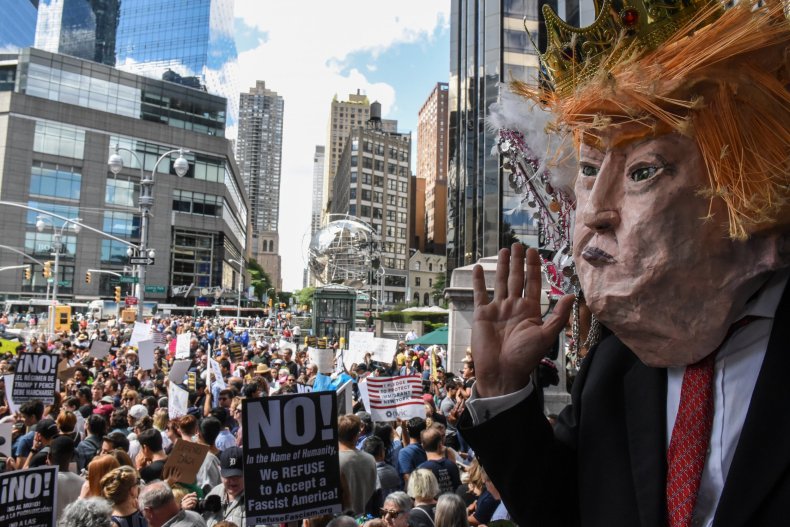 Senate Majority Leader Mitch McConnell this week insisted the idea that a battle with Democrats over DACA's inclusion in the year-end bill would spur a shutdown was "ridiculous."
"There's not going to be a government shutdown," McConnell said on ABC's This Week With George Stephanopoulos on Sunday. "It's just not going to happen."
Congress has until March to address the issue, he said. Immigration advocates, however, claim that's a lie.
"When the Republicans say that the deadline for DACA is March 5, they are being disingenuous. It's a false narrative," Sharry said. "The program was cut off from new applicants on September 5 and for renewals on October 5, and there's nothing between Dreamers losing their status, losing their job and being exposed to deportation other than congressional action to enact Dreamer relief."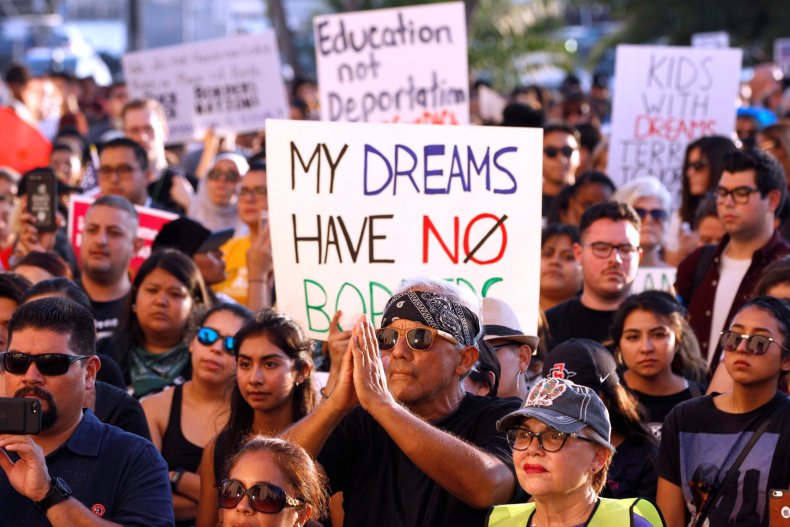 On the heels of McConnell's assertions, 34 House Republicans this week called on Congress to pass a permanent DACA fix by year's end—fueling renewed speculation a shutdown is possible.
"We are compelled to act immediately because many DACA recipients are about to lose or have already lost their permits in the wake of the program's rescission. Not acting is creating understandable uncertainty and anxiety amongst immigrant communities," the lawmakers wrote in a letter to House Speaker Paul Ryan.
Correction: An earlier version of this story misspelled the name of Ira Mehlman, media director for the Federation for American Immigration Reform.