Drew Barrymore Fans Applaud Star 'Healing Her Inner Child' in Viral Clip
Drew Barrymore fans are celebrating the actress' carefree and joyous video of her enjoying the rain while reflecting on her tough childhood.
The actress-turned talk show host is going viral after she shared a video of her frolicking in the rain on social media.
The Charlie's Angels star took to Instagram this week to urge her fans to frolic in the rain if they ever get the chance.
"Whenever you can, go out in the rain, do not miss the opportunity," she happily yelled in the clip.
The clip of the 47-year-old enjoying the little things in life with such enthusiasm has delighted fans.
"I want to love anything as much as Drew Barrymore loves everything. Perfection," reads one tweet.
While another added: "I want to see the world through Drew Barrymore's eyes. She knows something we don't.."
However, it has also sparked a discussion on social media about Barrymore's childhood and difficult upbringing as a child star in Hollywood.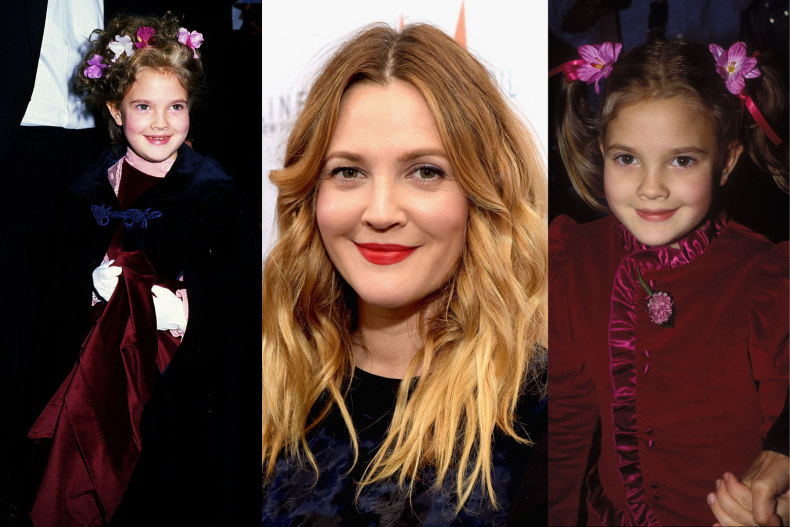 "People being rude about this clearly forget how much Drew Barrymore went through as a child star. The fact she lives a life filled with soooo much joy makes me smile every time," reads one comment.
While another added: "Nobody is healing their inner child harder than Drew Barrymore."
"Some of you need to google what her childhood was like. I'm just glad shes here with us, enjoying the rain," said another.
Barrymore comes from a Hollywood dynasty and rose to fame as a child aged 7 in the beloved Steven Spielberg blockbuster, ET.
However, growing up in Tinseltown was far from ideal for a young child, and the actress has been open about developing substance abuse issues and divorcing from her parents from an incredibly young age.
In a frank interview with The Guardian in 2015, Barrymore detailed the extent of such a lifestyle and revealed that she was in rehab at the age of 12.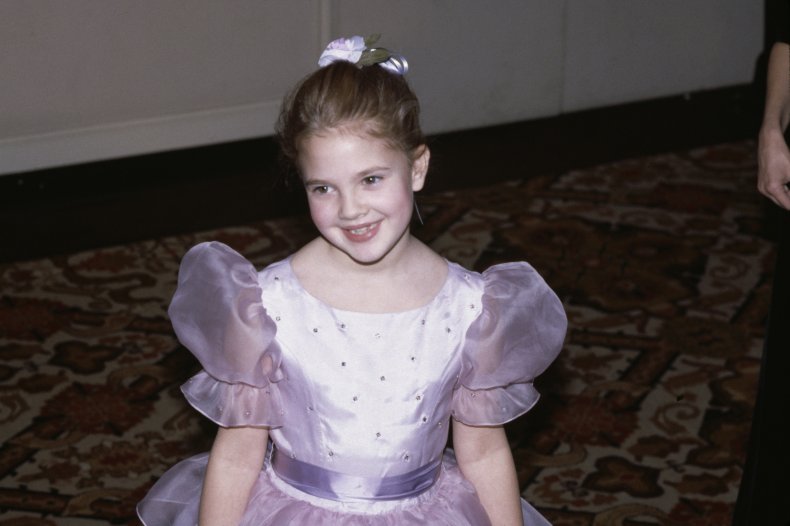 "When I was 13, that was probably the lowest," she said of that tumultuous time in her life." Just knowing that I really was alone. And it felt... terrible. It was a really rebellious time. I would run off. I was very, very angry."
So with such a dark childhood behind her, fans are delighting in Barrymore experiencing joyous moments and sharing with her followers.
"y'all mind if i embody the pure childlike spirit of Drew Barrymore and enter this week with gratitude + whimsy?" reads another tweet.
The viral rain video comes just months after a similar one in which Barrymore told her followers: "If it's raining anywhere you are, just run out in the rain, don't miss the opportunity."