Drew Peterson to Ask Judge to Vacate Murder Conviction Citing Multitude of Grievances
Drew Peterson is expected to ask a judge to vacate his 38-year sentence for murdering his wife.
Peterson was charged in 2012 for the murder of his third wife, Kathleen Savio. An Illinois court previously ruled to uphold his sentence in 2017, but Peterson, a former police sergeant, is expected to try and vacate it once again. This time, he will ask Will County Judge Edward Burmilla to reconsider his 38-year murder sentence, as well as his 40-year murder conspiracy sentence that he is expected to undergo after his initial sentence is complete.
In his October motion, Peterson claimed his former attorney, Joel Brodsky, did not provide effective counsel during his tenure. He said Brodsky was aggressive and threatening to other attorneys, threatening their removal from the case if they disagreed with him. Furthermore, Peterson said he wanted to testify in his defense during the 2012 trial, but Brodsky would not allow him for undisclosed reasons.
This is not the only time Peterson has attempted to use potential faults during his trial to overturn his conviction. In 2017, he claimed hearsay from Savio before her death was used as a replacement for actual testimony. However, the Illinois Supreme Court ruled against this appeal under the pretense that they could not determine why using hearsay from Savio was inappropriate.
"We cannot say that the trial court's finding that the state proved that defendant murdered Kathleen to prevent her from testifying was 'unreasonable, arbitrary, or not based on the evidence presented,'" wrote Justice Mary Jane Theis as part of the court's ruling.
The hearing on Peterson's sentencing request will be held on Jan. 21, according to the Chicago Tribune.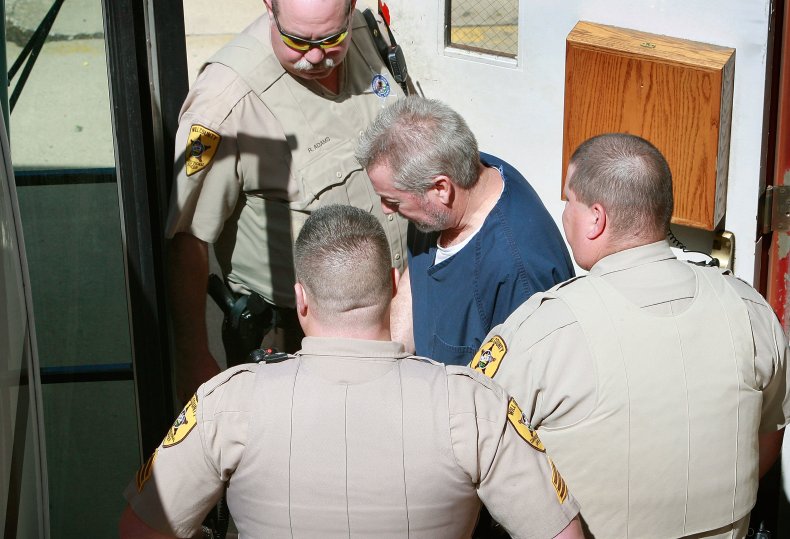 Savio's body was found in a dry bathtub in 2004, weeks before a scheduled hearing to determine money and child custody issues related to her divorce from Peterson. Her death was initially ruled an accident, but her remains were exhumed after the 2007 disappearance of Peterson's fourth wife, Stacy. Savio's death was subsequently ruled a homicide.
Stacy Peterson is presumed dead, although her body has never been found. Drew Peterson is a suspect in her disappearance, but has never been charged.
Brodsky agreed that Peterson's claims were or could have been raised in previous appeals and that higher courts have already ruled that there was nothing improper about the trial.
"There's nothing here," said Brodsky, whose law license was suspended for two years in 2019.
The Associated Press contributed to this report.