Driver's Diary: I Bought a 2022 Hyundai Santa Cruz
For me, it seems like today's SUVs all look the same. They're all soccer mom-mobiles and I was really trying to find something that was a little different and a little cooler than that.
Last year, I took in my 2014 Hyundai Elantra GT for service and started to look around the showroom. After that, of course, Hyundai things started popping up in my Facebook news feed.
An ad for the Santa Cruz came up and I was like, "Woah, wait a minute, what is that?"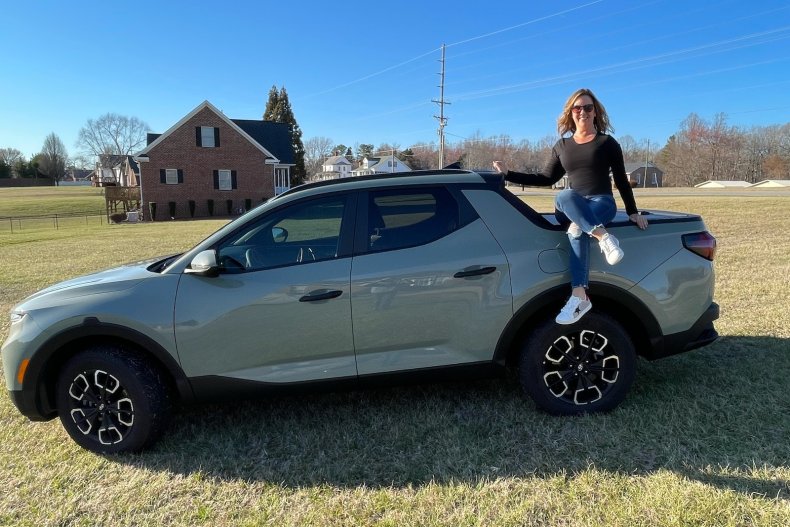 They had one at the dealership but it was already promised to someone else so I could only look at it. I test drove a Santa Fe but I still kept thinking about that Santa Cruz.
I put in my order at the beginning of November. The dealership told me that they're having a hard time getting them but they can put feelers out.
To be honest, I'm super impatient, so I put the word out at other dealerships in North Carolina that I was looking for one. In December, one of them called me and told me that someone who ordered one in August didn't want it anymore.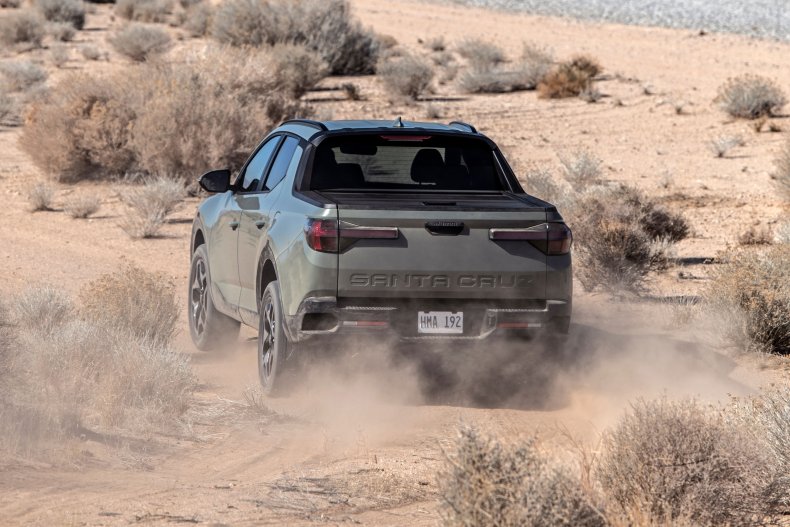 I didn't think I wanted the Sage Gray paint job, but as soon as I saw it in person I thought it was cool looking. I drove it and the next thing you know I'm signing papers on a 2022 Hyundai Santa Cruz SEL with the Activity package.
I absolutely love it. It's a really comfortable ride. It's built on the Tucson frame so it rides like an SUV. We took it on a trip to Myrtle Beach, and drove it for four hours straight. It was totally comfortable the whole way.
It's not really noisy on the highway. With the responsive steering, I don't feel like I'm driving a big truck either - more like I'm driving a smaller car.
I do a lot of highway driving because I live outside of town and that's how I get to work every day. The blind spot warning is very helpful to me. It has lane assist too, which takes a little bit of getting used to.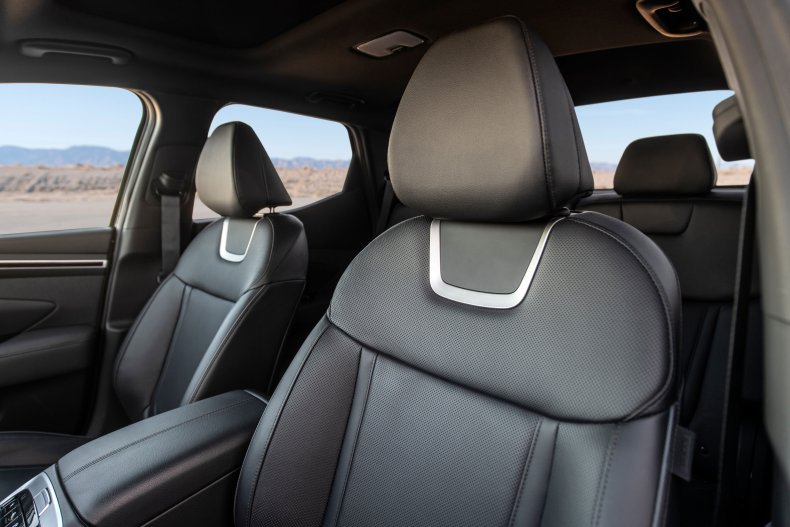 The storage in the back is great for luggage and the tonneau cover keeps everything dry, though it feels a little flimsy. I've never had one before and reviews said most of them are built that way. I'm not always sure it's shut all the way. It just doesn't feel like it's a strong piece of material.
I don't think the stereo is great. Since I'm in the radio business I'm kind of an audiophile. I really want my music to sound full and loud and it seems a little thin to me. It could be boosted.
Maybe Hyundai could put some speakers behind the backseat on the headrests or something. That could make the sound in the cabin more full.
When I had my Elantra, we didn't take it many places because it was a smaller car. But now that we have the Santa Cruz, my boyfriend's always like, "Let's take your car!" So we're driving it a lot more to different places. It'll probably be the vehicle we take for future trips.
It's getting a lot of attention. People haven't seen them before because there are hardly any out on the road. It's definitely turning heads.
I keep cars for a really long time. My last car I had for eight years, so I'm going to keep the Santa Cruz for at least eight to 10.
All views expressed in the article are the author's own, as told to Newsweek's James McCandless.
Have a brand new car and want to talk about your first month of ownership? Reach out at j.mccandless@newsweek.com.