Drug Cartels Are Exploiting Migrants. This Pastor Is Creating Shelters to Protect Them.
Smuggling via drug cartels continues to serve as one of the principal means by which individuals cross the U.S. border, with an estimated 55 percent of migrants having hired a smuggler to reach their final destination.
With portions of the border under the control of competing cartels, some individuals may see their guided journey cut short when their smuggler elects to end the trip rather than risk going through rival territory.
"Sometimes the trafficker is afraid to invade the other cartel's territory, so they abandon (the migrants)," Rosalio Sosa, a Texas-based Baptist pastor who has launched an effort to support these migrants, told Border Report. "(Cartel smugglers) don't care if they've got kids or they are families."
To protect these migrants from threats of exposure and kidnapping they may face by being left alone in a remote territory, Sosa has presented a plan to American and Mexican government officials and nonprofits to construct a string of shelters along Mexican Federal Highway 2.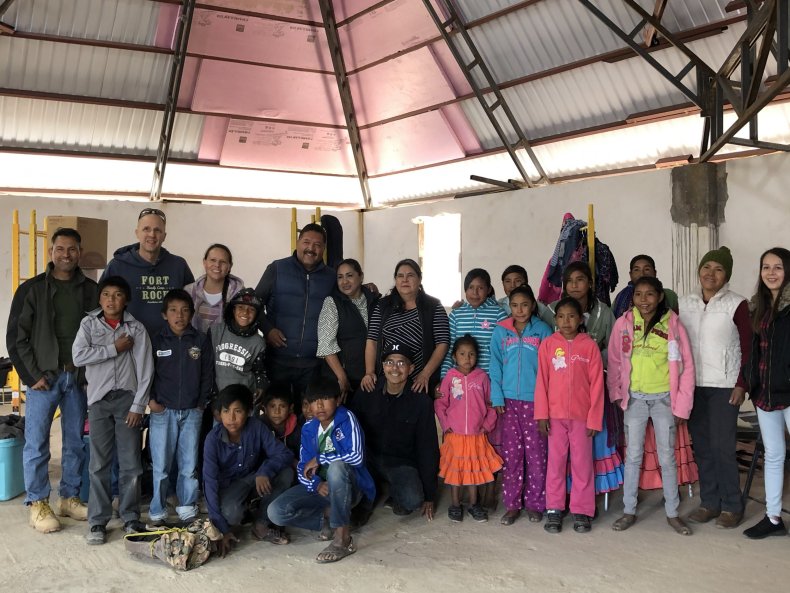 As migrants seeking entry to the United States found themselves expelled from the country under the Title 42 COVID-19-related public health order, shelters at the border have become overrun. In Tijuana, per Border Report, shelters have taken to requesting donations as they have become inundated with people and government funding remains sparse.
For Sosa, supporting those migrants who do not have safe places to call home or their own essentials is personal. He told Newsweek he grew up on the streets in a small town in the state of Chihuahua, Mexico, and sometimes went two days between meals. Because of this experience, Sosa says he can empathize with the struggles of migrants.
"I know that kind of life," he said. "Firsthand, I have experienced, the cruelty of the people, my own people. Every day, I remember that every time I see families coming from other countries."
Sosa hopes that by carrying out this project he can better inform migrants how they can best undertake their journey and find success by entering the country with permission, rather than coming illegally, he told Newsweek. By offering his shelters as a stopping point along the journey, Sosa seeks to point migrants toward advocacy agents who can support them.
He also wants his project to serve as an offset to some of the overcrowding at a number of shelters in cities near the border.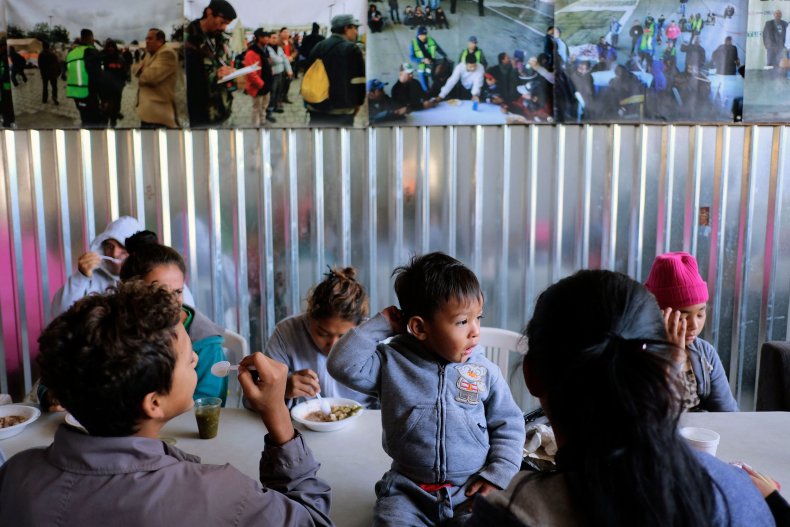 "I'm very excited because those are a lot of shelters we would like to open along the border, especially on the Mexican side because of the traffickers and those situations," Sosa previously said, per Border Report. "We have some shelters, but we need more to avoid chaos. Imagine 300 or 500 people arriving in these towns of little more than 4,000 people. They will be overwhelmed, and we don't want that."
During the month of November, U.S. Customs and Border Protection encounters with migrants numbered almost 174,000. Over 63,000 of these individuals were citizens of Mexico and nearly 50,000 came from Central America's Northern Triangle of El Salvador, Guatemala and Honduras. The remaining almost 61,000 came from a collection of other countries.
While migration to the U.S. through asylum claims remains largely restricted as a result of the Title 42 public health order, the Biden administration has made an effort to address the factors that push individuals to migrate from their homelands. This is being done through efforts to secure private investment in the region and the funding of humanitarian relief and anti-corruption campaigns.
Update 12/29/21, 4:42 PM ET: with comments and photos provided by Sosa to Newsweek.