Yes, Drug Laws Absolutely Hurt HIV Prevention and Treatment, Study Confirms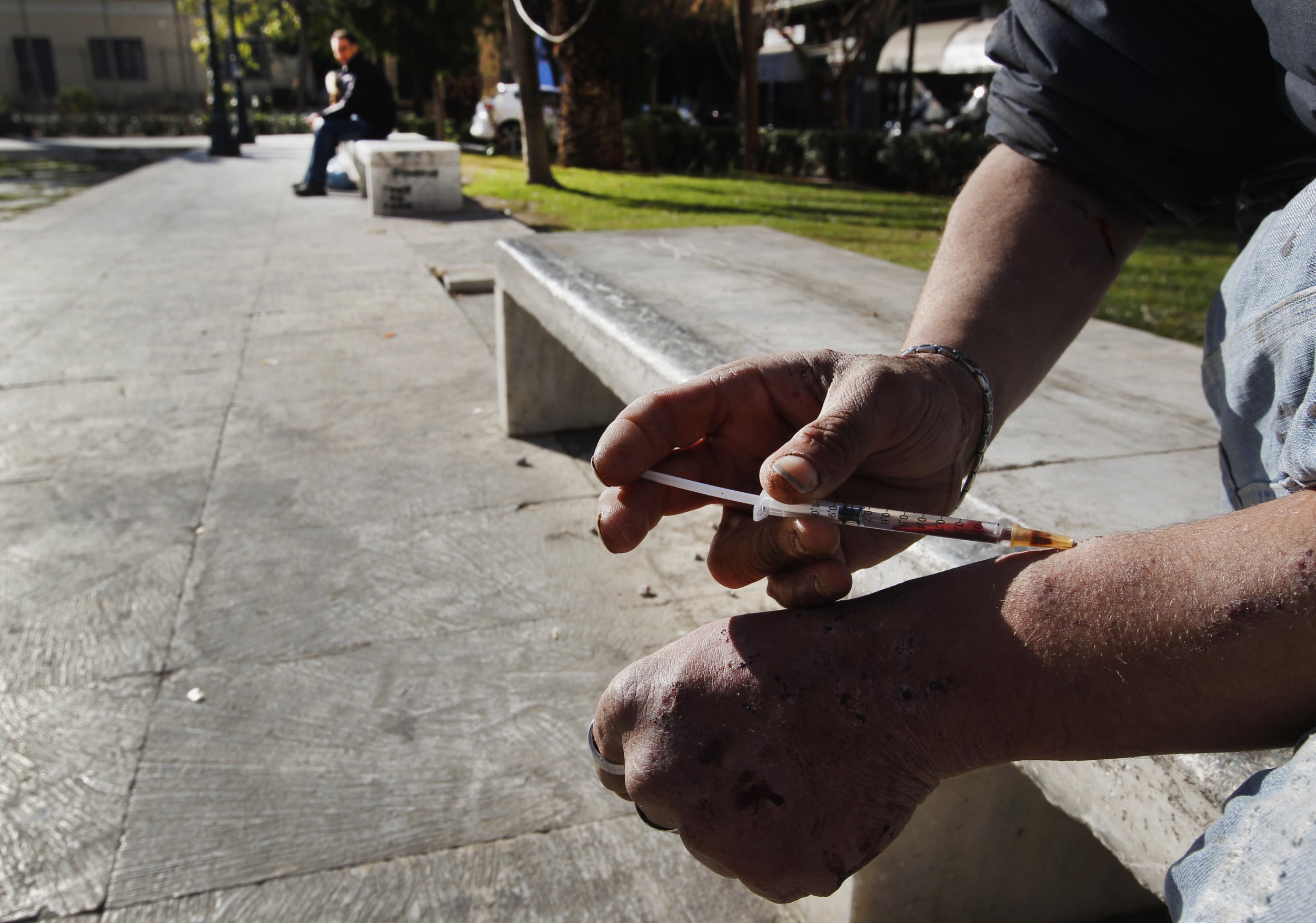 When it comes to HIV risk factors, IV drug use is catching up to sex. Among people who inject drugs, an estimated 13 percent have HIV. About 30 percent of new infections outside of sub-Saharan Africa are the result of sticking dirty needles into vulnerable veins. In 2014, more than half of new HIV infections in Eastern Europe and central Asia were due to drugs. In the Middle East and northern Africa, nearly one-third of infections occurred by this route.
People living with HIV who also inject drugs have never had equal access to antiretroviral therapy, the standard treatment for the viral disease, or to HIV prevention programs. In the five countries where the HIV epidemic is now being driven by injection drug use—China, Malaysia, Russia, Ukraine and Vietnam—drug users are the least likely to know their HIV status and be taking HIV medications.
A newly published report in Lancet HIV confirms the long-suspected assertion that the war on drugs is only making matters worse. The study, the first scientific review on this issue, provides concrete evidence that drug laws are harmful to preventing and treating HIV.
Related: CDC study finds opioid dependency begins within a few days of initial use
To conduct their review, researchers from several academic institutions analyzed 106 studies on the criminalization of drug use, HIV prevention and HIV treatment published between 2006 and 2014. They searched the reports for connections between indications of criminal drug use, such as street-level policing, and HIV risk factors, such as syringe sharing. According to their findings, published in Lancet HIV, 85 studies showed that criminalized drug use interfered with HIV prevention and treatment.
When it comes to HIV, the main problem with criminalizing drug use is that it leads users to share paraphernalia. Many states have laws against distributing clean needles and syringes, so people who inject drugs together pass a needle around, sometimes for days. Incarcerating drug users and street policing also interfered with HIV prevention and treatment programs, according to the report. Punitive policies force drug users to hide, which leads to more needle sharing and a lower likelihood of seeking HIV testing and treatment.
Some studies included in the Lancet HIV review did not show this negative effect. But those studies showed no reduction in injection drug use resulting from these laws. "Reducing the criminalization of [people who inject drugs], and focusing instead on evidence-based HIV prevention and treatment measures is unlikely to result in increased rates of drug use," the authors write. The few studies that did show a reduction in HIV cases tied to drug laws were weak at best, according to the report.
"The science here is perfectly clear," says senior author Stefan Baral, epidemiologist at Johns Hopkins Bloomberg School of Public Health. "There are only negative outcomes for criminalizing people who use drugs." And, the authors write, reducing injection drug use is critical to lowering the prevalence of HIV across the world. Several international agencies have already called for drug law reform as a critical component of addressing the global HIV epidemic. "Our findings indicate that international efforts are urgently needed to reform existing legal and policy frameworks that attempt to limit the harms of drug use, to effectively support HIV prevention and treatment efforts globally and to help end the HIV epidemic," they write.
The study comes at a crucial time for both the war on drugs and HIV. In many countries, punishments for drug users are growing increasingly severe. In the Philippines, President Rodrigo Duterte began a brutal war on drugs that is believed to have resulted in thousands of deaths and imprisoned more than 140,000 people. President Donald Trump recently invited Duterte to the White House, following a conversation during which the two leaders discussed drug policies in the Philippines.
Last week, Attorney General Jeff Sessions directed U.S. attorneys to pursue aggressive legal action against people who sell illegal drugs, reversing course on what Baral says were more science-based policies adopted by the Obama administration that directly led to a reduction in HIV cases in the U.S. Needle-exchange programs, for example, enable drug users to obtain clean paraphernalia and increase their likelihood of enrolling in HIV treatment services.
Meanwhile, a separate recent report from Johns Hopkins Bloomberg School of Public Health projects that the HIV epidemic in the U.S. could enter its final throes by 2025, given consistent use of current detection, prevention and treatment efforts.
As Baral sees it, the decline of HIV cases in the U.S. is unlikely with the current trajectory of drug law policies. And that scenario—severe drug policies coupled with an ongoing HIV epidemic—has negative consequences beyond those who are infected and addicted. "It's bad for society as a whole," says Baral. "Literally nobody wins."
Related: Could hepatitis B and C be eradicated by 2030? According to a new World Health Organization report, infections are still raging