On Drug Prices, Big Pharma is in Charge—Not Joe Biden | Opinion
President Joe Biden recently flaunted having "beat Pharma this year." But on a policy that would immediately lower drug prices for millions of Americans, he is losing—and badly.
For decades, Americans have overpaid for expensive prescription drugs available at significantly lower prices—an average 66 percent discount for brand-name originator drugs—right across the border in Canada. The pharmaceutical industry, or "Pharma," wants to keep it that way, stymying any effort to give Americans access to drugs at those lower prices.
Congress addressed this issue comprehensively in the Medicare Prescription Drug, Improvement, and Modernization Act of 2003, which authorized the Department of Health and Human Services (HHS) to approve plans for the safe and cost-effective importation of prescription drugs from Canada. The statute was a bipartisan affair, enacted with a filibuster-proof majority of more than 60 senators.
Importing prescription drugs from Canada has long enjoyed immense bipartisan support. It's an issue that senators as ideologically different as Rand Paul and Bernie Sanders agree on. Sanders even said he was "delighted" to see Florida Governor Ron DeSantis leading the way in pushing for Canadian drug imports.
At first, Biden seemed to agree. He made a campaign promise to allow prescription drug importation from Canada. He then issued an executive order directing his administration to facilitate it by following the statute Congress prescribed. But despite repeated requests by Florida—the first state to submit an importation plan—for approval to begin, nothing has happened.
At this point it's unclear whether Biden is even in charge. The agency within HHS tasked with reviewing importation plans, the Food and Drug Administration (FDA), has ground Biden's promises of lower drug prices to a halt. The delay is so egregious that Senator Sanders even proposed taking it out of the Biden administration's hands, saying "we have talked about reimportation for a zillion years" and need a system that "doesn't wait for someone in the bureaucracy to make it happen."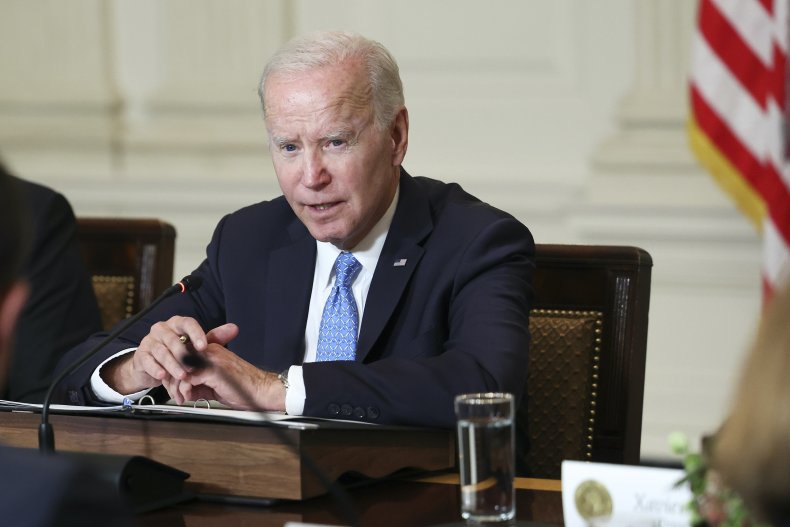 Why the delay? The most plausible explanation is the most obvious one. The FDA is following orders from Pharma, not Biden.
Pharma has always opposed prescription drug importation. The reason is easy to understand—allowing states to import lower-cost drugs from Canada disrupts Pharma's ability to discriminate against American consumers.
When Congress considered allowing drug importation from Canada, Pharma was the idea's main opponent. One of the industry's witnesses even testified that higher drug prices for Americans were necessary to "generate revenues that meet investors' expectations." Pharma also objected when HHS began implementing the statutory program allowing prescription drug importation, and later sued in court to stop it. Pharma then filed a "citizen petition" asking the FDA not to approve Florida's importation plan. And the FDA has been all too willing to oblige, opposing prescription drug importation and slow-walking any requests to begin.
Unfortunately, none of this is surprising. The FDA and Pharma have long had a cozy relationship that involves regular conflicts of interest, and blocking drug importation programs is just another sorry episode in that saga. Pharma boards are littered with former FDA officials, including FDA commissioners, and transplants from the Pharma payroll populate the FDA. The current FDA commissioner is no exception, himself a longtime consultant for Pharma and former board member of Cytokinetics. The revolving door never stops.
So while Biden claims to have "beat Pharma," the evidence says otherwise. Biden apparently cannot direct his own administration when Pharma disagrees.
Florida has been ready, willing, and able to begin its drug importation program for almost two years. The FDA's foot-dragging has persisted so long that it violates the law. That's why Florida has sued the Biden administration to approve the state's plan to import prescription drugs from Canada. The health and well-being of Americans is on the line. If Biden cannot hold his own administration accountable, then Florida will.
Amb. C. Boyden Gray served as White House counsel to President George H.W. Bush, and as Ambassador to the European Union and Special Envoy for Eurasian Energy under President George W. Bush. Boyden Gray & Associates PLLC represents Florida in its lawsuit against the FDA and HHS involving this matter. Simone Marstiller is Florida's Secretary of Health Care Administration appointed in February 2021 by Governor Ron DeSantis. Just prior, Secretary Marstiller served the DeSantis administration as the Secretary of Juvenile Justice.
The views expressed in this article are the writers' own.