Drunk Mayor Threatens Travelers With Samurai Sword and Handgun Outside Paris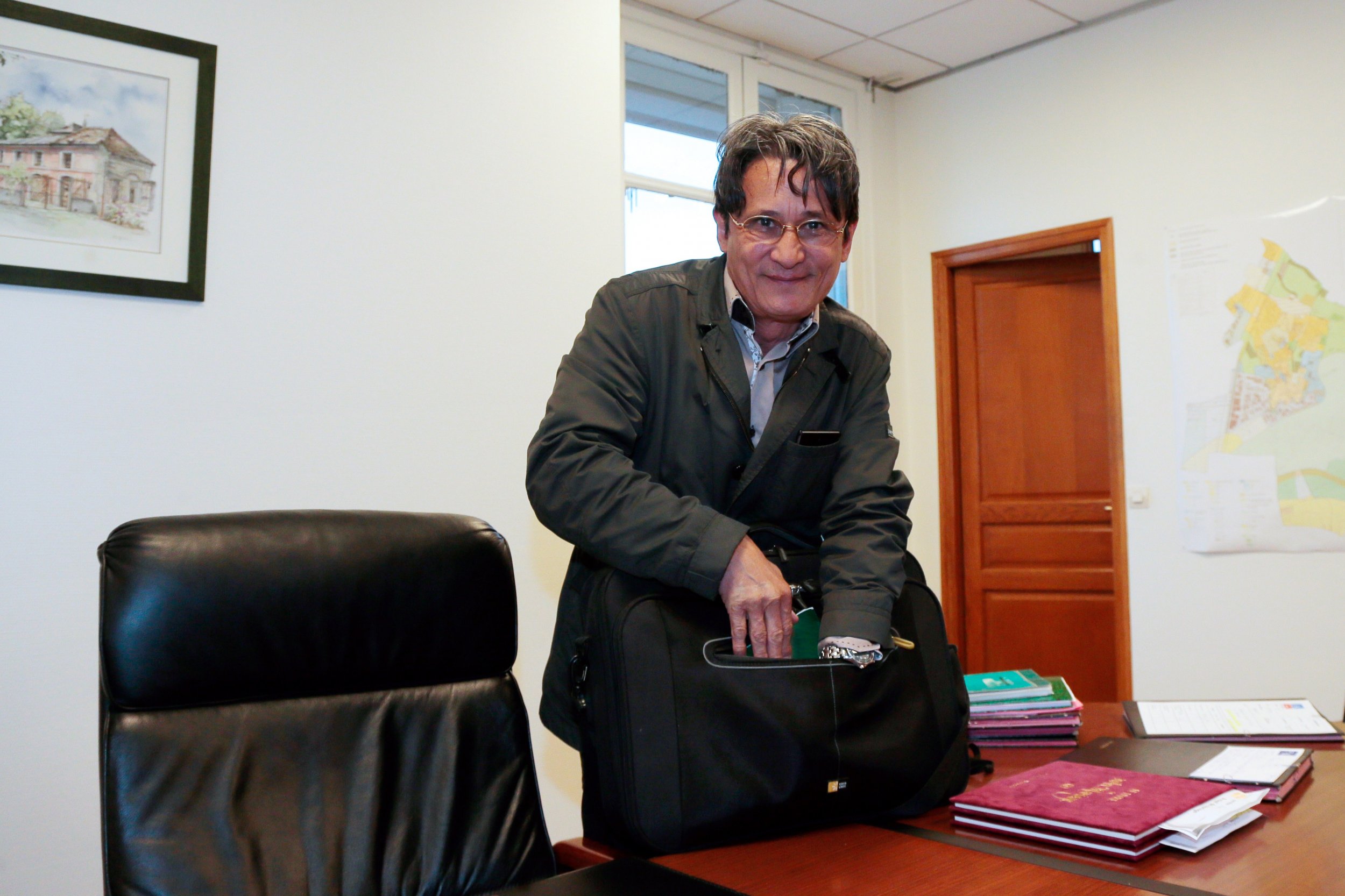 A French mayor is in police custody after a bizarre outburst against travelers outside Paris, in which he charged at would-be campers, wielding a samurai sword and a handgun.
Police arrested the local politician, reportedly nicknamed "the Sheriff," when he confronted a group of people on Sunday night, brandishing a Japanese blade and a firearm, and dressed in a flak vest with his deputy by his side. The mayor, whose real name is Richard Trinquier, intended to chase away members of the traveling community from his commune of Wissous.
The altercation took place in the parking lot of a kindergarten where some of the travelers were hoping to set up camp. The armed and drunk mayor arrived with backup. Besides his deputy, two off-duty local police officers joined Trinquier in a bid to prevent the travelers from setting up a caravan site.
Read more: In Germany, a man went to the police for break-up advice… and they obliged
French police placed the mayor and one of the travelers, who had a rifle in his vehicle, in custody overnight after he also failed a breathalyzer test, which showed he was under the influence of alcohol, daily newspaper Le Parisien reported. Police then searched Trinquier's home and found his wife was trying to conceal more weapons and as a result, the mayor's detention has been extended while police determine whether the arms are possessed illegally.
The politician reportedly does have a license to own a sporting pistol but cannot be carrying it in public. This is not the first time his loose-cannon temperament has attracted attention according to locals.
"Some residents really like his cowboy side but he went too far," Hélène Marcher, a local opponent of Trinquier, told the France Bleu radio station. According to Marcher, travelers gave Trinquier the nickname "the Sheriff" because of his sometimes hotheaded tactics in breaking up halting sites. "He has already used a tractor to shut down a caravan site," Marcher said.
The mayor, once a member of France's right-wing Republican party, has made headlines numerous times, according to the French press, starting in 1995 with his first term in office. At the time he reportedly took it upon himself to arm local law enforcement officers with 357 magnum firearms and shotguns, France Info radio reported. Only national law enforcement officials are heavily armed in France. The French government stepped in to reverse the move.
Trinquier then handed local officers tasers in 2004 before they had regulation approval. Again the national government had to reverse the move. The last time the Wissous mayor made national news was in 2014, when he barred two mothers with face veils from attending a makeshift outdoor beach in the Paris suburb where their children were playing.
Police will now determine the sort of punishment Trinquier deserves for his latest stunt, not only for his drunken actions in the parking lot but for the possession of arms in his home.