In Dueling Impeachment Reports, Democrats Portray Trump's Abuse of Power While GOP Defends 'Valid' Ukraine Concerns
The two separate impeachment reports compiled by Democrats and Republicans depict wildly different narratives about President Donald Trump's dealings with Ukraine.
Democrats accused the president of putting "personal political benefit over the national interest." Republicans, however, stood steadfast in their claim that there was no evidence Trump did anything wrong—while they continued to push a debunked conspiracy theory that Ukraine, not Russia, interfered in the 2016 election.
The diverging conclusions were compiled by Democratic and Republican staffers of the three House committee involved in the inquiry—Intelligence, Oversight and Foreign Affairs—ahead of the first public impeachment hearing before the Judiciary Committee Wednesday. That committee will determine which articles of impeachment are drafted and when they will inevitably reach the full House floor for a vote.
The two reports could not be farther apart.
"The impeachment inquiry...uncovered a months-long effort by President Trump to use the powers of his office to solicit foreign interference on his behalf in the 2020 election," the Democrats' 300-page report said. "President Trump's scheme subverted U.S. foreign policy toward Ukraine and undermined our national security in favor of two politically motivated investigations that would help his presidential reelection campaign."
"The evidence of the President's misconduct is overwhelming," it added.
Republicans, on the other hand, denied Trump engaged in a quid pro quo by connecting politically motivated investigations to U.S. foreign military aid to Ukraine in its 123-page report that rebutted Democrats' allegations Trump has abused his power and committed bribery. Trump had "legitimate concerns" about Ukraine and the Bidens' involvement because of Ukraine's "history of pervasive corruption" and the president's "long-held skepticism of U.S. foreign assistance," the authors wrote.
Therefore, Republicans concluded, Trump's actions involving Ukraine were "valid."
Here's a side-by-side comparison of how the two sides interpreted the allegations against the president.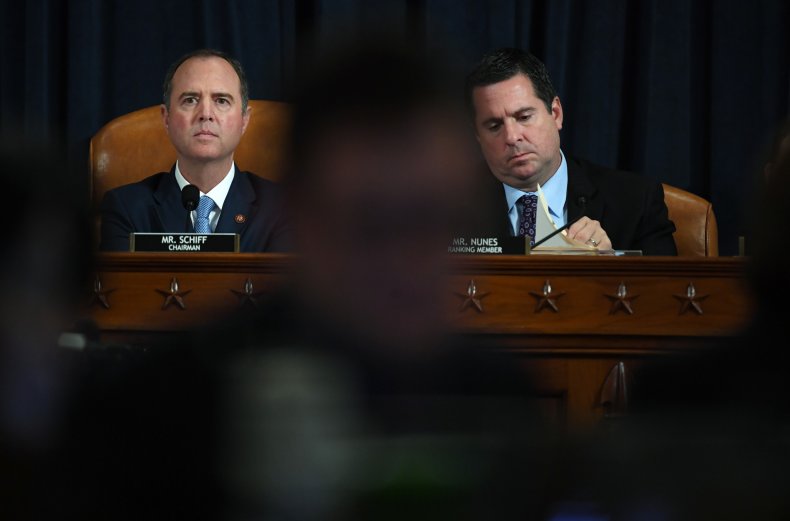 Quid pro quo
Democratic report: Democrats concluded that Trump engaged in a quid pro quo that undermined national security while attempting to prop him up politically.
"To compel the Ukrainian President to do his political bidding, President Trump conditioned two official acts on the public announcement of the investigations: a coveted White House visit and critical U.S. military assistance Ukraine needed to fight its Russian adversary," the report stated.
Democrats further said the president "solicited the interference of a foreign government" for the 2020 election. By doing so, "President Trump compromised national security to advance his personal political interests."
"[T]he President placed his personal political interests above the national interests of the United States, sought to undermine the integrity of the U.S. presidential election process, and endangered U.S. national security," the report stated.
GOP report: Despite damaging testimony from current and former government officials—including some Trump-appointed officials—during the televised House impeachment hearings, Republicans came to a blunt conclusion: The president did nothing wrong and was justified in any actions he took.
"The evidence presented does not prove any of these Democrat allegations, and none of the Democrats' witnesses testified to having evidence of bribery, extortion, or any high crime or misdemeanor," the GOP report said.
They claimed that none of the evidence pointed to any degree of a pressure campaign by Trump to have Ukraine investigate a political opponent—Joe Biden and his son, Hunter—for potential wrongdoing with Ukrainian energy company Burisma. To understand the president's desires to root out corruption in the Eastern European country, Republicans argued, one must examine Trump's likely state of mind.
"President Trump has a deep-seated, genuine, and reasonable skepticism of Ukraine due to its history of pervasive corruption," "a long-held skepticism of U.S. foreign assistance" and "concerns about Hunter Biden's role on Burisma's board are valid," the report said.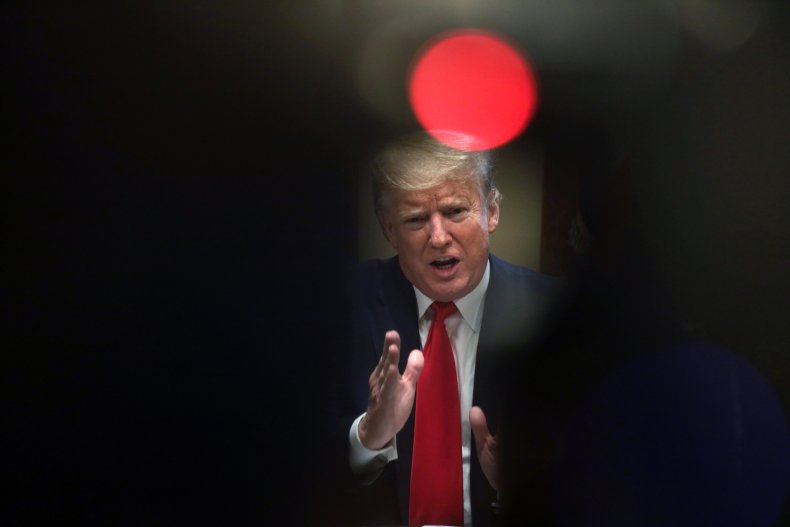 Obstructing the inquiry
Democratic report: Democrats accused Trump of obstructing the inquiry. They cited the White House's refusal to comply with congressional subpoenas for documents and witness testimonies by claiming executive privilege. The president obstructed, Democrats wrote, by "intimidating, threatening, and tampering with prospective and actual witnesses."
As examples, they pointed to previous statements and tweets made by Trump that suggested those who choose to cooperate and testify were "Never Trumpers" and should face retaliation.
The White House also never allowed those like former National Security Adviser John Bolton, Secretary of State Mike Pompeo and acting Chief of Staff Mick Mulvaney to testify.
GOP report: Claims of executive privilege to defy congressional subpoenas were "legitimate" responses "to an unfair, abusive, and partisan process, and does not constitute obstruction of a legitimate impeachment inquiry," Republicans wrote.
A federal judge who quashed that notion in a recent case involving executive privilege and the testimony of former White House counsel Don McGahn wrote in her ruling that "Presidents are not kings."
Nevertheless, Republicans argued, "In any just proceeding, the President ought to be afforded an opportunity to raise defenses without Democrats considering it to be de facto evidence of obstruction. In any just proceeding, investigators would not impute the conduct of a witness to the President or use a witness's refusal to cooperate with an unfair process as an 'adverse inference' against the President."
Ukraine election interference conspiracy theory
Democratic report: Democrats continued to bat down as "baseless" the discredited conspiracy theory that Ukraine—not Russia—was behind the 2016 U.S. election interference. They also said it was a conspiracy theory propagated by Giuliani to continue suggesting former Vice President Joe Biden sought to oust the former Ukrainian prosecutor general to prevent a probe into Burisma—the Ukrainian gas company where Biden's son, Hunter, sat on the board.
"Both conspiracy theories served the personal political interests of President Trump
because they would help him in his campaign for reelection in 2020," Democrats claimed. "The first would serve to undercut Special Counsel Robert Mueller's investigation, which was still underway when Mr. Giuliani began his activities in Ukraine and was denounced as a 'witch hunt' by the President and his supporters. The second would serve to damage Democratic presidential candidate Vice President Biden."
GOP report: Although witnesses, such as former National Security Council official Fiona Hill, testified that claims of Ukrainian election interference in the 2016 U.S. election were false, the report suggested that, along with Russia, Ukraine meddled in America's last presidential election.
However, Republicans wrote: "There is also nothing wrong with asking serious questions about...Ukraine's attempts to influence the 2016 presidential election. Democrats have posited a false choice: that influence in the 2016 election is binary—it could have been conducted by Russia or by Ukraine, but not both. This is nonsense."
Rudy Giuliani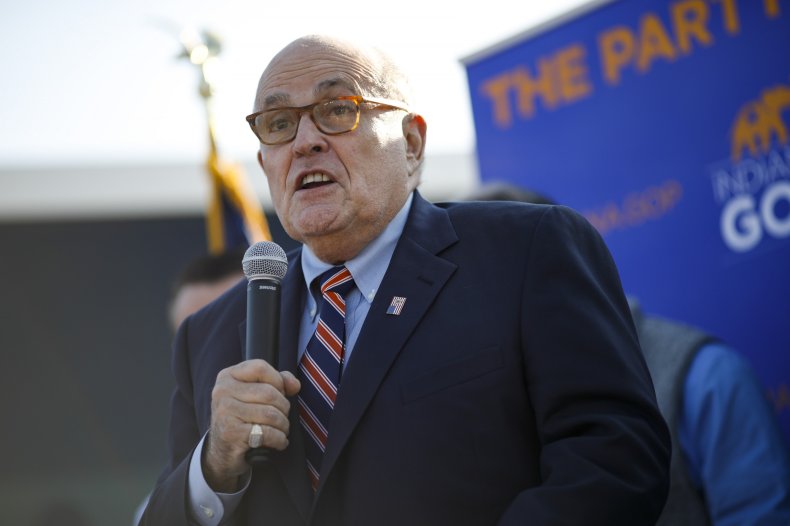 Democratic report: Rudy Giuliani, Trump's personal attorney, has become a main fixture of the impeachment inquiry. Although he is a private citizen, he is alleged to have promoted "a baseless smear campaign" that led to the ouster of former U.S. Ambassador to Ukraine Marie Yovanovitch.
"The campaign publicized conspiracy theories that benefited the President's personal political interests and undermined official U.S. policy, some of which
the President raised during his July 25 call with the President of Ukraine," Democrats concluded. They also said the lawyer "promoted false conspiracy theories about Ukraine colluding with Democrats to interfere in the 2016 U.S. election."
GOP report: Republicans claimed the former New York mayor was acting on his own accord and not at the direction of Trump. Their report argued that Giuliani was seen by Ukrainians as a person who could influence Trump rather than someone who was "speaking on behalf of the president."
"[T]he use of private citizens, such as Mayor Giuliani, to assist effectuating U.S. foreign policy goals on specific issues is not per se inappropriate," the GOP report stated. "In fact, the evidence suggests that the White House actively worked to stop potential impropriety."
As evidence, Republicans point to how the White House in January denied a request by Giuliani to obtain a visa for former Ukrainian Prosecutor General Viktor Shokin to travel to the U.S.
The testimony of Gordon Sondland, a Trump-inauguration-donor-turned-U.S.-ambassador-to-the-European-Union, undercut this narrative with firsthand knowledge. He told lawmakers that Trump told him and other diplomats to "talk to Rudy" with regard to U.S.-Ukraine policy.