Durbin Tells Jackson 'No Point in Responding' Amid Ted Cruz Questioning
Senate Judiciary Chairman Dick Durbin clashed with Senator Ted Cruz over his repeated interruptions of Supreme Court nominee Ketanji Brown Jackson during Wednesday's hearing.
"I'll just say to the judge, there's no point in responding," Durbin said at one point. "He's going to interrupt you."
The two lawmakers had a fiery exchange after Cruz's time expired on the third day of hearings. Cruz was questioning the judge on her previous sentencing of sex offense cases involving minors when Durbin stepped in to tell him his 20 minutes were up.
"You've been given extra time, you usually ask for it," Durbin said, advising Cruz to "play by the rules."
Cruz accused Durbin of interrupting because he didn't like the line of questioning and continued on with his inquiries on her past sentencing. Durbin banged on his gavel several times as he called on Democratic Senator Chris Coons to take over questioning the Supreme Court nominee.
Several Republicans, specifically Senator Josh Hawley of Missouri, have claimed Jackson has a pattern of being too lenient when it comes to sentencing in child pornography cases was too lenient. The federal judge has defended her record, telling lawmakers on Tuesday that "nothing could be further from the truth."
Durbin and other Democrats have argued that it is time for Congress to update the sentencing guidelines after Jackson noted limitations judges have to work with on such cases.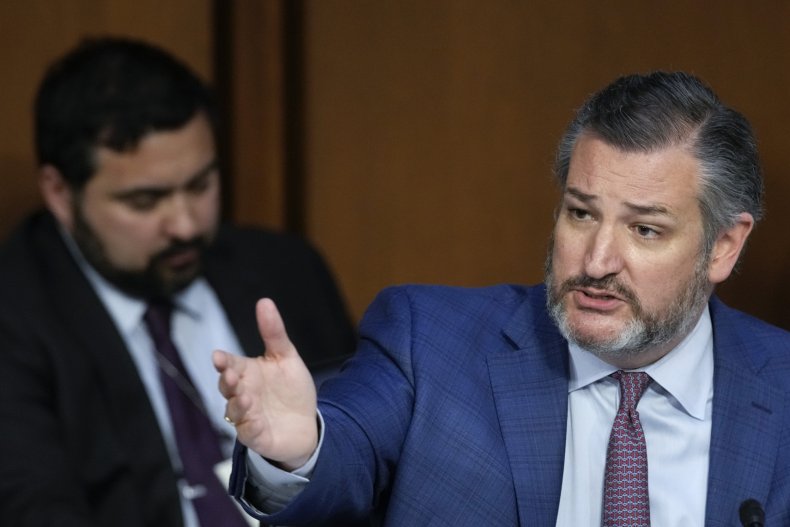 Durbin also criticized Senator Lindsey Graham's questioning of Jackson on Wednesday. The South Carolina senator went 10 minutes over his allotted time as he also dug in on Jackson's child pornography sentences, often interrupting her answers.
"Senator, would you let her respond?" Durbin asked Graham.
Durbin later described Graham's behavior as "reprehensible." Graham left the room after his exchange with Jackson and Durbin.
Jackson's confirmation hearings in the Senate Judiciary Committee are scheduled to conclude on Thursday. The hearings began Monday with opening statements followed by two days of questioning by the panel's 22 members.
If confirmed, Jackson will be the first Black woman to serve on the Supreme Court. The judge on Wednesday was tied to Judge Constance Baker Motley, the nation's first Black woman to serve as a federal judge, as the two share a birthday.
"I so admired the fact that she was the first," Jackson told the committee. "It's not necessarily easy to be the first, but it is an opportunity to show other people what is possible."
Update 3/23/22, 4:40 p.m. ET: This story was updated with more information and background.