During Trump Impeachment Hearing, Fox News Judge Says 'Undisputed Evidence' Trump 'Abused His Power'
Fox News legal analyst Judge Andrew Napolitano said evidence that President Donald Trump abused his presidential powers was "undisputed" in an article published Wednesday in The Washington Times.
Impeachment proceedings against Trump are expected to be passed by the House of Representatives Wednesday night.
"High crimes and misdemeanors is a basis for impeachment, the constitutional remedy for presidential behavior that subverts our democratic institutions," Napolitano wrote. "In Mr. Trump's case, we have undisputed evidence that he abused his power by inviting a foreign government to interfere in the 2020 presidential election and then compounded this by directing subordinates to refrain from giving congressionally commanded evidence of his behavior."
Napolitano cited three reports from the Department of Justice (DOJ) regarding the law of presidential prosecutions written during the investigations into presidents Richard Nixon and Bill Clinton. Two of the reports came to the conclusion that "no president could be charged or prosecuted while in office."
If there is enough evidence of criminal activity, then the president should be impeached but the prosecution put off until the president leaves office, the third report concluded.
"All three DOJ reports agreed that if the president's behavior, though uncharged, nevertheless amounted to 'high crimes and misdemeanors,' he should be impeached," Napolitano wrote.
Trump's withholding of military aid to Ukraine until the quid pro quo of Ukraine's announcement of a criminal investigation into former vice president Joe Biden was, according to Napolitano, a "shakedown."
"In the language of the streets, this is a shakedown," wrote Napolitano. "It sought to enhance Mr. Trump's personal political needs and bears no relationship to American foreign policy."
Napolitano further said that Trump's refusal to cooperate with the initial investigation that led to the impeachment proceedings have left charges against him "essentially uncontested."
"Because Mr. Trump declined to participate in the House investigation that resulted in the construction of the articles of impeachment against him—except for his tweets and bluster and the Republicans' personal attacks on House Democratic committee chairs—the facts underlying the charges against Mr. Trump are essentially uncontested," Napolitano wrote.
"Everyone who believes in the rule of law should be terrified of a president who thinks and behaves as if it does not apply to him," Napolitano added. "As the DOJ has stated repeatedly, impeachment is the proper constitutional remedy for that."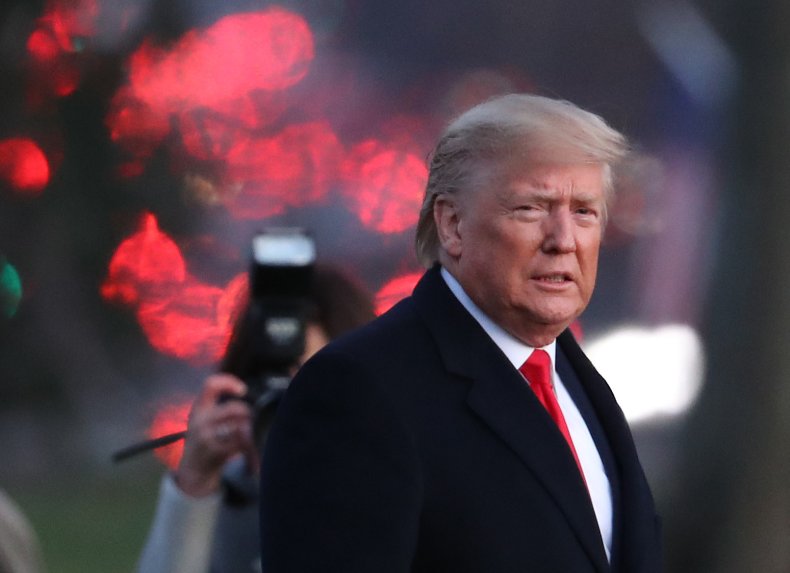 Given the Fox News Network's propensity for pro-Trump reporting, Napolitano's positive stance on impeaching the president has received criticism from Republicans including Trump's personal lawyer Rudy Giuliani.
As Newsweek previously reported, Giuliani tweeted in May that Napolitano had become disenchanted with Trump after being denied a seat on the Supreme Court.
"There's something wrong with Napolitano and his now bitter attitude @realDonaldTrump," Giuliani tweeted. "Maybe he never understood why POTUS didn't appoint him to Supreme Court. He's too smart to confuse communications with conspiracy."
Trump himself took a Twitter swipe at Napolitano in April.
"Ever since Andrew came to my office to ask that I appoint him to the U.S. Supreme Court, and I said NO, he has been very hostile!" Trump tweeted. "Also asked for pardon for his friend."