Dustin Diamond Dead at 44 Following Battle With Lung Cancer
Dustin Diamond died on Monday. The actor was 44 years old.
Diamond, best known for his role as Samuel "Screech" Powers on the 1990s sitcom Saved By the Bell, was battling stage 4 small cell carcinoma—a type of lung cancer. In a statement to Newsweek, Diamond's rep confirmed that the actor had only learned about his diagnosis three weeks before his death.
"We are saddened to confirm of Dustin Diamond's passing on Monday, February 1st, 2021 due to carcinoma. He was diagnosed with this brutal, relentless form of malignant cancer only three weeks ago. In that time, it managed to spread rapidly throughout his system; the only mercy it exhibited was its sharp and swift execution. Dustin did not suffer. He did not have to lie submerged in pain. For that, we are grateful," the statement reads.
It continues: "Dustin Diamond was a character in and of himself: an unpredictable spitfire who always left us shocked, but never left us bored. We are thankful he trusted us enough to share his genuine, authentic self with our team. We wish you knew him in the way that we did. We please ask that you give room for privacy to our team and Mr. Diamond's family during this tragic time, as we grieve and remember the memories spent together. This loss is as much stinging as it is sudden."
According to TMZ, Diamond's health had worsened over the past week and he was recently taken off of a breathing machine in preparation of a transport to hospice care before he died.
Diamond was hospitalized in Florida back in early January. In a statement shared on his Facebook, his reps confirmed that the actor was suffering from cancer and was undergoing chemotherapy.
"Dustin Will disclose more information once it is available and a plan moving forward is made," the message noted. "We ask everyone to respect Dustin's privacy during this difficult time. All positivity and prayers are appreciated."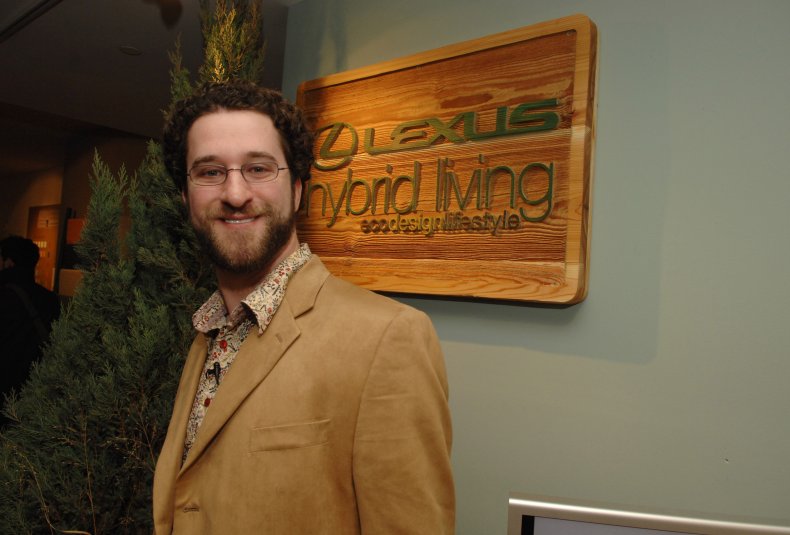 For many years, Diamond starred as Screech, the good-natured nerd of Bayside High School whose affections for Lisa Turtle (Lark Voorhies) were largely ignored during Saved By the Bell's run on NBC from 1989 to 1993. He also played the character in related series and spinoffs, including the short-lived Good Morning, Miss Bliss (which actually preceded Saved By the Bell and was retooled to become the iconic series) and the follow-up series Saved By the Bell: The New Class and Saved By the Bell: The College Years.
Throughout the latter part of his career, Diamond appeared in a number of reality TV shows—among them, Celebrity Fit Club, The Weakest Link, Celebrity Boxing 2 and Celebrity Big Brother. He also made cameos in films like Made, Dickie Roberts: Former Child Star and American Pie Presents: The Book of Love.
Diamond also faced controversy throughout his life, including legal troubles and some substance abuse. He was arrested in December 2014 following an altercation and stabbing at a bar in Wisconsin; in 2015, he was convicted of carrying a concealed weapon and behaving in a disorderly manner, and sentenced to four months at the Ozaukee County Jail in Wisconsin. However, he was released one month early after participating in the "Jail Porter Program" as a custodian.
He was then briefly jailed in 2016 after he tested positive for oxycodone. He spent two days behind bars for violating his probation.
Back in 2006, Diamond claimed to have directed his own sex tape debut, but in a 2013 interview with Oprah Winfrey, Diamond said that it wasn't him who appeared in the video; he said that instead, he used a body double. In 2009, he came under fire following the release of Behind the Bell, a tell-all book he published about Saved By the Bell, which included scathing accounts of things that allegedly took place behind-the-scenes. Diamond later admitted, during a 2016 interview with fellow Saved By the Bell star Mario Lopez, that a ghostwriter wrote the book and fabricated stories about the cast.
Lopez rallied behind Diamond following news of his cancer diagnosis, and was among the first to post on social media regarding Diamond's death.
"Dustin, you will be missed my man. The fragility of this life is something never to be taken for granted. Prayers for your family will continue on..." Lopez wrote on Instagram.
Correction 2/1/2021, 4:27 p.m. ET: An earlier version of this article misstated Diamond's age. He died at 44 years old, not 46.
Updated 2/1/2021, 4:51 p.m. ET: This article was updated to include further context and clarification surrounding Diamond's legal problems.