Dutch Children as Young as Nine Being Trained in ISIS Camps: Intelligence Chief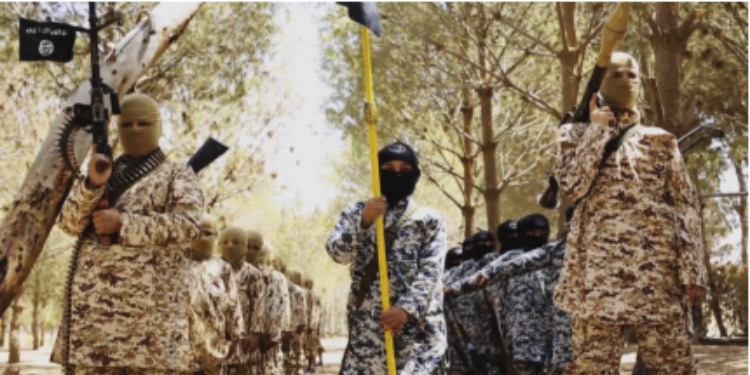 Dozens of children from the Netherlands are now residing in the Islamic State militant group's caliphate, with some as young as nine training in combat, the country's top intelligence official said on Monday.
Rob Bertholee, the head of the Dutch intelligence service, told a Berlin conference on Monday that 250 Dutch nationals have fled the country to fight for the ultraconservative ISIS cause overseas in both Iraq and Syria. This figure includes some 60 women and 70 children.
Bertholee said that Dutch authorities have information that shows children aged nine are being used for military purposes by the group.
The top official said the Netherlands has placed children who have traveled with their families to Syria and Iraq on its extremism watchlists as the Dutch authorities "cannot rule out any scenarios," NBC News reported. He would not confirm if any of the young Dutch nationals had returned to the Netherlands.
In a January release, the Netherlands' General Intelligence and Security Service (AIVD) said that its research showed that many Dutch nationals are drawn to the caliphate because of propaganda, and not the reality on the ground.
It said that a third of Dutch children in Syria or Iraq had been born there, so had in fact not fled with their families to the caliphate but may have been the result of new relationships forged with ISIS militants upon arrival.
On women, the AIVD said they are " expected to marry and have children as soon as possible. Medical facilities, however, are inadequate. Another important task for women is the recruitment of other women, often family members or friends. Some are also active in the Al Khansaa brigade, ISIS' religious police force." It added that girls from the age of nine are required to "wear a veil in public."
The radical Islamist group has regularly used child militants in its propaganda videos, allegedly executing spies, detonating car bombs, or undertaking strenuous military drills led by older militants. The group has dubbed its youthful ranks the "cubs of the caliphate."
Bertholee was not available for comment when contacted by Newsweek.