'Beautiful, Sexy' Amal Clooney to Take on Philippines Chief Legal Counsel to Defend Duterte Critic Accused of Tax Fraud
Human rights lawyer Amal Clooney will defend Philippines journalist Maria Ressa who faces a number of charges her legal team say are designed to muzzle press freedom.
Ressa is the co-founder and editor of the online news website Rappler, which has covered human rights abuses carried out under Philippine President Rodrigo Duterte.
The 74-year-old strongman leader has been criticized by rights groups for a brutal clampdown on drug abuse and addicts in the country, which has left thousands dead. Rappler has been highly critical of his actions.
Earlier this year, Ressa published an op-ed in the Columbia Journalism Review, accusing Duterte of waging a campaign against the media in general and her in particular and she now faces a number of libel and tax evasion charges.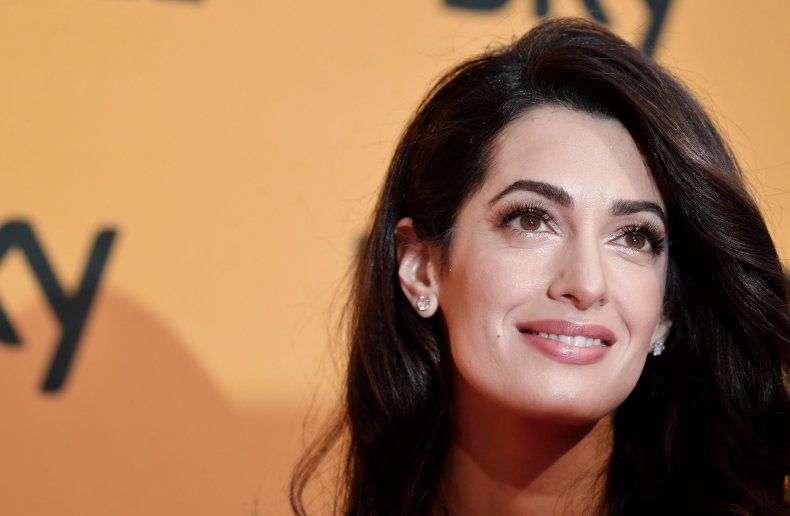 She wrote: "Legal hassles can take up 90 percent of my time; a day after our May midterm elections, I was arraigned for cyber libel in the morning and appeared for a case of securities fraud in the afternoon."
Clooney's London-based law firm, Doughty Street Chambers, said in a statement: "Maria Ressa is a courageous journalist who is being persecuted for reporting the news and standing up to human rights abuses.
"We will pursue all available legal remedies to vindicate her rights and defend press freedom and the rule of law in the Philippines."
But Duterte's spokesperson and former legal counsel Salvador Panelo was condescending when asked about the prospect of Clooney's legal team defending Ressa.
"When Maria and I debate, she's at a disadvantage because she's not a lawyer. She needs a lawyer. There, she has a beautiful, sexy lawyer," he said, referring to Clooney, according to ABS CBN News.
"I'm serious, I'm very serious...Ressa is just looking for an ally. They're welcome to defend Maria."
"Amal, she is misinformed. Maybe if we meet I can, to use the words of the President, 'educate her."
In an interview with CNN after she was arrested on cyber libel charges in February, Ressa said the law is being "weaponized" against critics of Duterte, which is "draining ... democracy dry."
Clooney was appointed special envoy for media freedom by the British government, and defended two Reuters journalists who were jailed for more than 16 months in Myanmar before they were freed.