Duterte has Killed Thousands of People in Crusade Against Drugs, Says He 'Takes Marijuana to Stay Awake'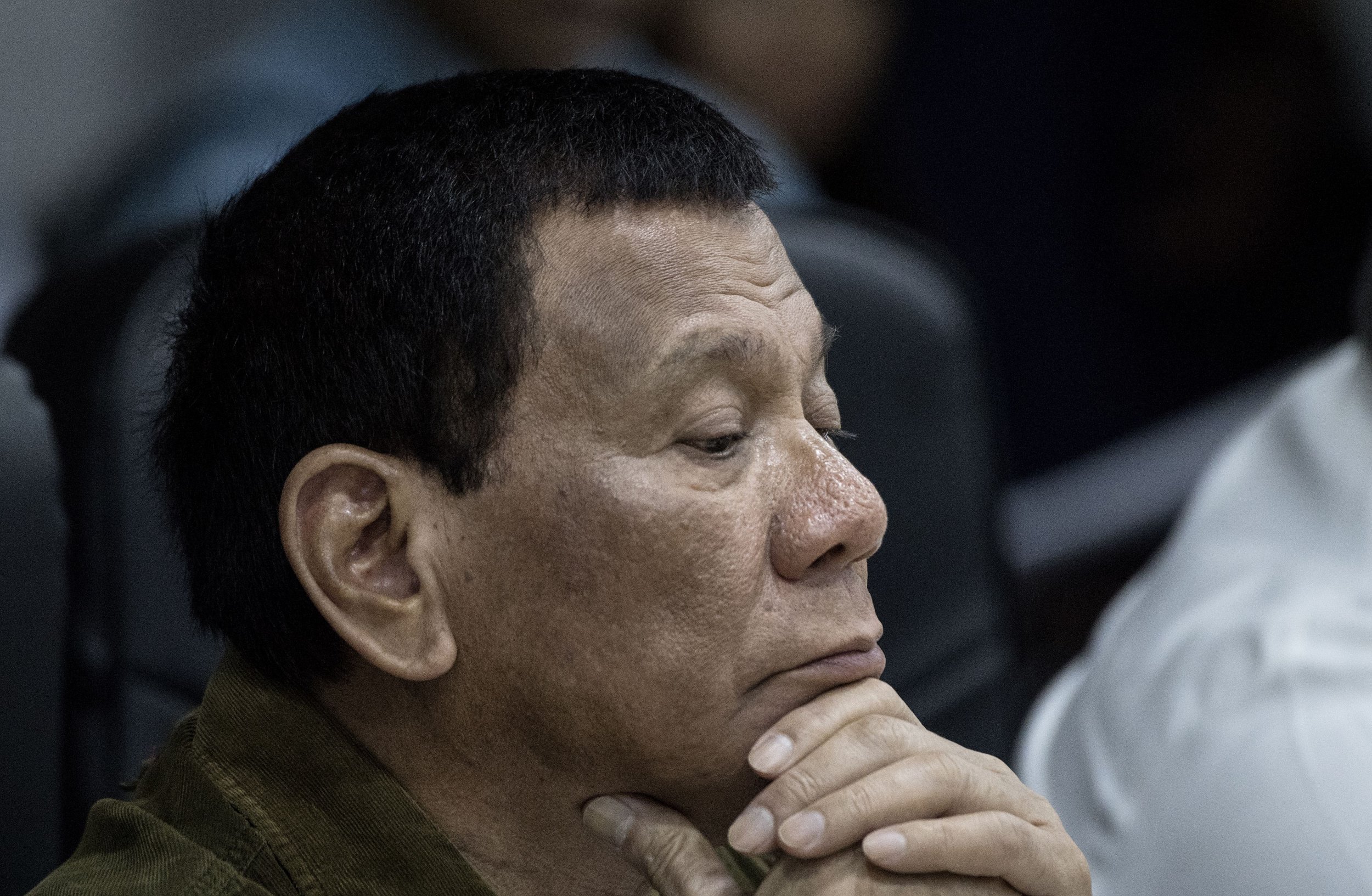 Philippines President Rodrigo Duterte has said that he smokes marijuana, as activists deplore his widely criticized and brutal war on drugs.
Addressing a ceremony at the country's department of foreign affairs, Duterte complained about the late nights required to read and prepare for big international meetings.
The 73-year-old told the crowd: "But at my age, I am not really bothered because I take marijuana to stay awake," a comment which was met with laughter, according to Bloomberg.
Duterte was responding to criticism that he had missed a number of meetings at the recent ASEAN summit in Singapore, which he said he had to skip because he was taking power naps.
He later defended the remark as not being serious.
"Of course it was a joke but nobody can stop me from just doing my style. Sometimes you say I'm a misogynist when I joke but that's my style. It's too late to change. If I want to joke I will joke and if you believe me, then you're a fool," he said.
But he repeated the joke later on Monday when asked about extending martial law on the island of Mindanao, he said: "It might be during the cabinet meeting, after the pot session, so we can think clearly," The Guardian reported.
Presidential Spokesperson Salvador Panelo told reporters: "Everybody is entitled to a joke.
"He does it because usually events are boring… First, marijuana is not a stimulant to make you awake. It's the opposite, so obviously there was no logic there, so he was joking," local outlet ABS/CBN News reported.
In December 2016, the now 73-year-old leader said he took the opioid Fentanyl to relieve his daily migraines and spinal pains.
Since Duterte became leader in June 2016, at least 4,000 people have been killed during the drugs war, but human rights groups allege the death toll is three times higher, with many shot by gun-wielding assassins on motorbikes.
Carlos Conde, the Philippines researcher with Human Rights Watch, told Reuters the joke would "definitely anger" victims' families.
"There is a disconnect between what the president admitted to do and what the president said he will do to those who use drugs," he said.
Last week, three police officers were jailed for 40 years for the killing of 17-year-old Kian Loyd delos Santos, who had been incorrectly identified as a drug dealer.