Dwayne Johnson Speaks Out About George Floyd's Death: 'Where's the Greater Accountability?'
Dwayne 'The Rock' Johnson has spoken out about the death of George Floyd, posting an emotional plea for accountability.
The actor and former pro wrestler took to Instagram to share a message of solidarity to his followers and to publicly grieve for Floyd who died on Monday in Minneapolis, aged 46.
Floyd, who is black, was killed in police custody when he was pinned to the ground by a white police officer, sparking a mass outcry, protests, and riots across the country.
Footage emerged of Floyd repeatedly telling Officer Derek Chauvin he couldn't breathe as he knelt on his neck.
Sharing a photo of Floyd's last words written on a card, Johnson wrote: "Past few days I've been stunned trying make sense of George Floyd's death."
He continued: "The video. The plea for breath. The callous response. The racism. The killing. This is our ongoing disease."
Johnson went on to say he has cops in his family who are "good men" and acknowledged "cop code, granting you the authority to use force if your life is in danger".
However, he condemned the treatment of Floyd who was already handcuffed when the officer continued to use force to restrain him on the ground.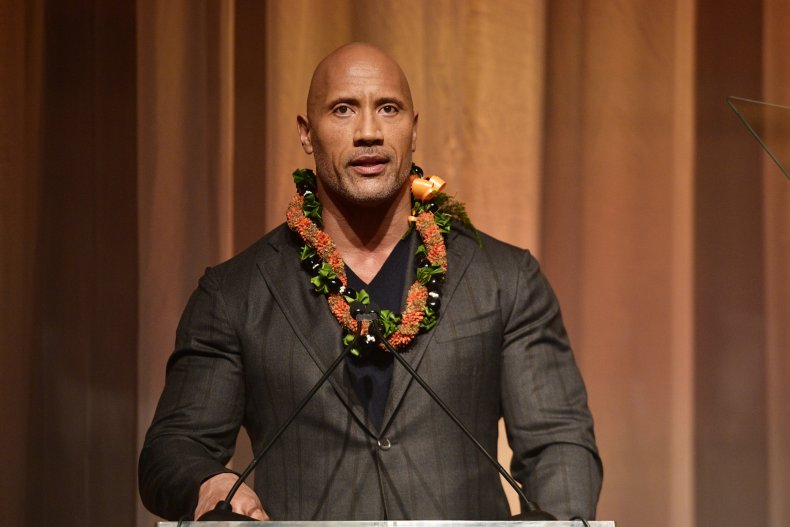 "But when a man is handcuffed, on the ground, no longer a threat, with your brothers in arms standing around watching and he struggles to say, 'please I can't breathe' when your knee is on his neck..,not his back, but his neck—cutting off his air. Cop code must become moral code. Ethics code. HUMANITY code."
The Jumanji star added: "Knowing that if you don't ease up, then that man is going to die. So when you decide to not ease up, your intention is to kill. And that's what this was."
Johnson said he is "positive" that the officers will be held accountable but asked: "Where's the greater accountability?
"The leadership to healing. More importantly, the leadership to EQUALITY. We ultimately win when we can normalize equality. I'm so sorry to the Floyd family. My heart breaks for you."
Numerous celebrities are showing their support for the Minneapolis protestors by donating to the Minnesota Freedom Fund, an initiative that pays bail for people who can't afford it.
Seth Rogen, Steve Carell, and Ben Schwartz are among the celebrities making donations to the cause.
Beyoncé shared a photo of Floyd to her website, with the caption: "Rest in Power George Floyd."
Star Wars actor John Boyega expressed his anger on Instagram Live, declaring that WHITE on BLACK racism" had "ruined the world."
Since Floyd's death and the subsequent outcry, a Change.org petition has become the fastest growing on the site ever.
Titled "Justice for George Floyd" it had been signed more than 4,988,773 as of Friday morning.