Dwayne Johnson Shares 'Honest Feelings' on Running for President
Dwayne "The Rock" Johnson has opened up about his feelings on running for president one day.
A poll published in April found that 46 percent of Americans would support a White House bid by the wrestler-turned-actor.
Years after the star first revealed that he was contemplating the idea, he has shared his "honest feelings" on running for office.
Posting on Instagram over the weekend, the 49-year-old shared a portrait from a new Vanity Fair interview, including a quote from him that read: "At the end of the day, I don't know the first thing about politics. I care deeply about our country.
"I care about every f****** American who bleeds red and that's all of them. There's delusion here—I may have some leadership qualities but that doesn't necessarily make me a great presidential candidate. That's where I am today."
Captioning the Vanity Fair image, Johnson expanded on his thoughts, expressing gratitude for the public's support while also admitting that he didn't feel ready for such a role.
"Conversations always swirl when it comes to me running for POTUS one day," he said. "The latest poll showed that 46% of Americans would support me running for President.
"For my @vanityfair interview, I spent a lot of time with my writer (and tequila drinking buddy:), Chris Heath about my honest feelings regarding this unbelievable support I potentially could have."
He went on: "I'm not a politician so I don't care what side of the street you live on or what side of the aisle you sit on.
"Core values matter. Work hard, take care of your family, be kind to people, take pride in your name, take pride in your own two hands, be inclusive and respect EVERYONE and don't be full of s***.
"I'm not a politician, but that's the truth."
Johnson expressed an interest in the presidency in a February interview with USA Today, suggesting that his decision would be based on the level of public interest.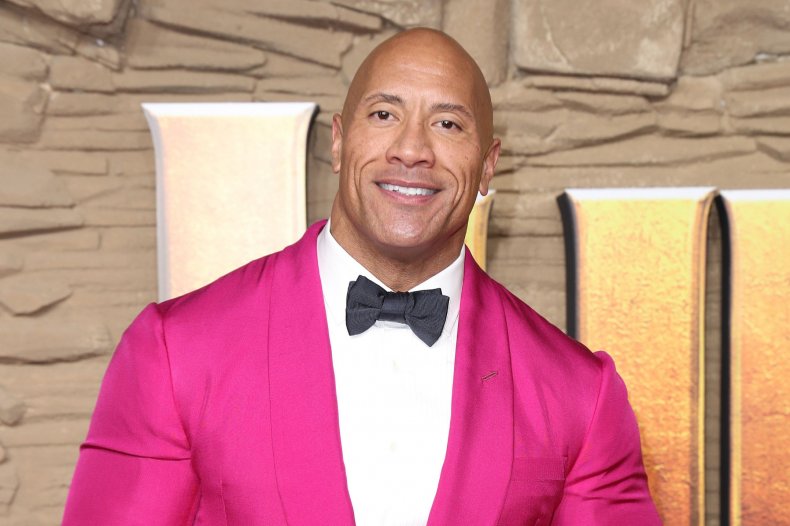 "I would consider a presidential run in the future if that's what the people wanted," Johnson told USA Today. "Truly I mean that, and I'm not flippant in any way with my answer. That would be up to the people… So I would wait, and I would listen. I would have my finger on the pulse, my ear to the ground."
In April, Johnson said during an appearance on NBC News' Sunday Today with Willie Geist, that he had a "goal" to bring America together.
"I do have that goal to unite our country," he told Geist. "I also feel that, if this is what the people want, then I will do that."
He added: "I am passionate about making sure our country is united, because a united country, as we know, is its strongest and I want to see that for our country."
Back in 2016, Johnson told GQ magazine that he found the idea of being president "alluring," but added that there were "a lot of other things" he would like to do first.
The following year, he said during an appearance on The Ellen Show that he was "seriously" considering becoming a presidential candidate.
When he visited The Late Show with Stephen Colbert in 2018, Johnson revealed that he was still "absolutely" considering a White House run. However, he said he would need to "get some experience and understand policy" before launching a potential bid.
In April, after Newsweek reported on the 46 percent polling number, Johnson tweeted a link to the article, adding the comment: "Not sure our Founding Fathers ever envisioned a six-four, bald, tattooed, half-Black, half-Samoan, tequila drinking, pick up truck driving, fanny pack wearing guy joining their club - but if it ever happens it'd be my honor to serve the people."