Dylan Lyons' Colleague Breaks Down While Reporting His Death Live-on-Air
A video of reporter Luana Munoz has gone viral as she struggled to hold back tears while reporting on the shooting that killed fellow journalist Dylan Lyons.
A shooting spree on Wednesday, that began in the morning and continued into the afternoon, in Pine Hills, Florida, resulted in the death of a 9-year-old girl, a woman in her 20s, as well as the journalist Lyons.
The Orange County Sheriff's Office confirmed that they had arrested and charged 19-year-old Keith Melvin Moses in relation to the shootings. He has so far been charged with at least one count of murder and is expected to face further charges.
Orange County Sheriff John Mina held a press conference following the shootings and confirmed the three deaths while also stating the 9-year-old child's mother was in critical condition and another staff member who was with Lyons was in hospital with gun shot wounds.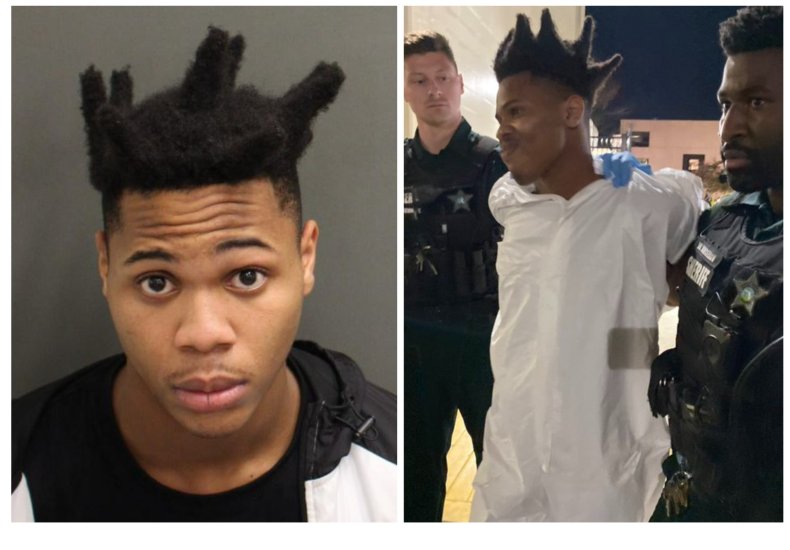 Mina said that this staffer was also an Orlando Spectrum 13 News journalist like Lyons, and was covering the initial shooting with him when he was injured. The staffer is currently hospitalized and receiving care.
Reporting on Lyons' death, Munoz began to break down while standing outside the Orlando Regional Medical Center. The clip of this moment has so far been viewed more than 1.2 million times.
Speaking in the clip, she said: "I apologize, this is really difficult to cover.
"It is very emotional here at ORMC, I'm not even going to turn the camera because there are people here who knew that reporter.
"His fiancée and I were just embracing but I will say this, it is nice to see all the media coming together in solidarity in this moment.
"This is every reporters' worse nightmare, we go home at night afraid that something like this will occur.
"We are at Orlando Regional Medical Centre where we have learned one of our own, a fellow reporter, has died while out covering a shooting.
"There are members of his family here, as long with his fiancée, who are incredibly distraught tonight.
"There are other media people who have kind of corralled together, we are standing in solidarity tonight as one of our own has just passed.
"So I'm going to pass it back to you so I can collect myself and get it back together, thank you."
Munoz also took to Twitter to express her grief following her on-air heartfelt reporting of the incident. "My thoughts and prayers go out to everyone @MyNews13 tonight. I am so sorry for your loss."
During the press conference after the arrest of suspect Moses, Mina also described his criminal history.
Moses' record includes gun charges, aggravated battery and assault with a deadly weapon, burglary and Grand theft charges.
Speaking on the suspect's cooperation, he said: "The suspect isn't saying much right now.
"It is unclear if he knew they were news media or not. We're still trying to work all that out. It's unclear exactly why they were targeted, so we're going to look into that."
Newsweek has contacted the Orange County Sheriff's Office for comment.