Dylan Lyons Tributes Flood in for Spectrum News 13 Reporter Shot Dead
Tributes are pouring in for a Florida television reporter who was shot and killed on Wednesday while reporting on a fatal shooting that had taken place earlier in the day.
The journalist has been identified as Dylan Lyons, a 24-year-old reporter for Spectrum News 13, on a fundraising page set up by his sister and in reports on social media.
The news channel has said it is not yet releasing the names of its reporter and photographer, who were ambushed by a gunman in Pine Hills, northwest of Orlando.
The photographer was injured, but "is alert and speaking to investigators and the medical team," tweeted Zach Covey, a meteorologist with Spectrum News 13. "We are hopeful for a full and swift recovery."
Three people were killed in the shootings: a woman in her 20s shot on Wednesday morning, the reporter who arrived at the scene a few hours later and a 9-year-old girl who lived nearby.
Police have detained a suspect they believe to be responsible for all three deaths.
Orange County deputies initially responded at around 11 a.m. on Wednesday to reports of a woman shot and killed in the 6100 block of Hialeah Street.
Sheriff John Mina said law enforcement had cleared the scene when the suspect, who has been identified as Keith Melvin Moses, returned to the area at about 4 p.m.
Mina said Moses, 19, approached the news vehicle and shot the reporter and photographer. Moses is then accused of walking into a nearby home and shooting a mother and her 9-year-old daughter.
The girl died in hospital while the mother is in critical condition, the sheriff said.
Deputies located and detained Moses nearby. Moses already faces a murder charge for the shooting on Wednesday morning, Mina added, and further charges are expected soon.
Investigators are trying to determine the gunman's motives, Mina said.
Moses was an acquaintance of the woman killed on Wednesday morning, but it was not clear why he shot the journalists or the mother and daughter. The News 13 vehicle did not look like a typical news van with markings, he added.
"I want to acknowledge what a horrible day this has been for our community and our media partners," Mina told a press conference.
"I work closely with all of you and know many of you and know the very difficult job that you do and also the very important job that you do for our community and for law enforcement. No one in our community—not a mother, not a 9-year-old and certainly not news professionals—should become the victim of gun violence in our community."
Who Was Dylan Lyons?
Lyons "was a reporter for Spectrum news and was ambushed and murdered while covering a story," Rachel Lyons wrote on a GoFundMe page launched early on Thursday.
"Dylan would have been 25 years old in March. He was a happy soul and wonderful person in life... He was taken too early from us."
Newsweek has contacted the family for further comment.
Lyons joined the Spectrum News 13 team as a reporter last July, according to a biography on the station's website. He previously worked for WCJB TV20, an ABC affiliate in Gainesville.
He was born and raised in Philadelphia and graduated from the University of Central Florida (UCF) with a degree in journalism and political science.
Lyons was "fueled by his desire to tell stories that impact local communities," according to the biography. "As a reporter, he's honored to have the unique privilege of being a voice for the voiceless and making sure all communities and stories are treated fairly and equally."
Spectrum News' parent company said in a statement on Twitter: "We are deeply saddened by the loss of our colleague and the other lives senselessly taken today.
"Our thoughts are with our employee's family, friends and co-workers during this very difficult time. We remain hopeful that our other colleague who was injured makes a full recovery. This is a terrible tragedy for the Orlando community."
Lyons' fiancée, Casey Lynn, paid tribute to him on Twitter, writing: "The love of my life was murdered. I will never be the same person ever again."
Megan Turner, who said she was Lyons' editor at UCF, tweeted: "If you knew Dylan, you knew he embodied journalism. Integrity. Passion. Ethics. Speed. He meant so much to so many people."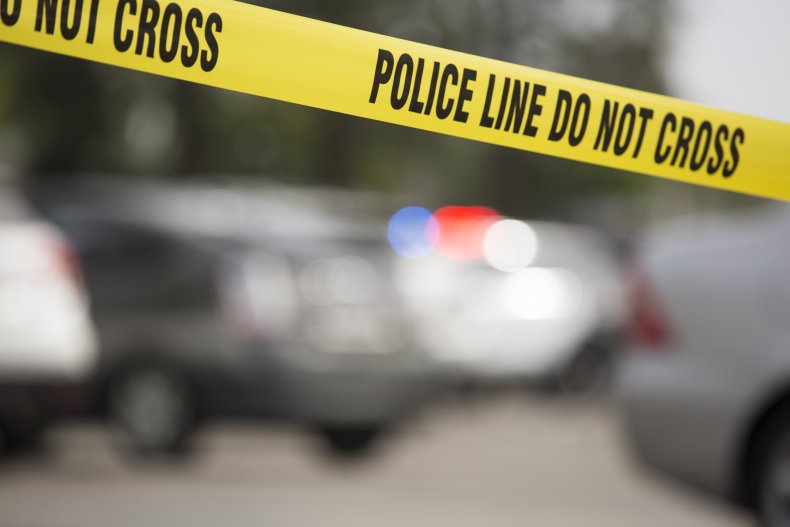 She added: He inspired me & always rooted for those around him — pray for his loved ones & colleagues."
White House press secretary Karine Jean-Pierre said on Twitter: "Our hearts go out to the family of the journalist killed today and the crew member injured in Orange County, Florida, as well as the whole Spectrum News team."
She added: "Our hearts are also with the other shooting victims today, their families and the entire community. Too many lives are being ripped apart by gun violence."
Florida Senator Rick Scott tweeted: "This is absolutely horrible. My team and I are closely monitoring the situation and keeping these Floridians and their families in our prayers."