'Dynasty' Season 3: The CW Reveals New Alexis Carrington Actress Following Nicollette Sheridan Departure
Following months of speculation, The CW has cast their new Alexis Carrington for Dynasty Season 3 following the departure last year of Nicollette Sheridan.
Elaine Hendrix, previously seen in The Parent Trap, Sex & Drugs & Rock & Roll and Proven Innocent, will take on the character when she returns to the Carrington mansion sometime in Season 3.
As reported by Deadline: "As one would expect from such a change on such a show as Dynasty, character arc details are scant but we are assured that Hendrix's Alexis is back in Atlanta with some serious scores she wants to settle – which is kind of Dynasty in a bottle, isn't it?"
Hendrix is the second piece of new casting fans have seen so far in Dynasty Season 3. In the first episode, Daniella Alonso took over from Ana Brenda Contreras as Cristal Flores after the latter left the show, citing "personal things that made my stay in Atlanta very difficult and had an impact on my health" as her reason for leaving in an interview with People Spain reported by Newsweek earlier in October.
Hendrix will be the fourth actress to play Alexis in the reboot of Dynasty following Sheridan. Amy Sutherland (who played 'Burned Alexis') and Elizabeth Gillies, who played both Fallon and Alexis Carrington for a number of episode of Season 2.
Writing on Twitter, Gillies said of her new co-star, with who, she had previously starred on Sex & Drugs & Rock & Roll with: "Words can't express how excited I am about our new Alexis!! Beyond thrilled to be back on set with @elaine4animals. Can't think of anyone better to fill this role. We're getting the band back together, Elaine!"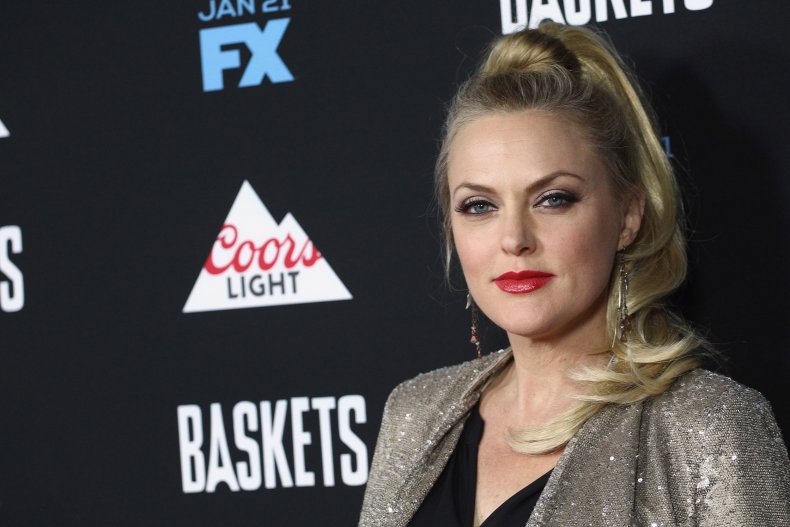 In a statement reported on by TVLine, Sheridan of her exit: "Working on the Dynasty reboot and reprising the iconic role of Alexis has been thoroughly enjoyable, but the chance to spend precious time with my terminally ill mother is more important to me right now. I am profoundly grateful to Mark Pedowitz (The CW) and David Stapf (CBS) for graciously allowing me to return to Los Angeles to be with her, and I wish them and everyone associated with the show nothing but continued success. I am hopeful that my fans will embrace my successor with as much passion as they embraced me."
Last time Dynasty fans saw Alexis was in Dynasty Season 2, Episode 19, when she fled to Europe to get a second reconstructive surgery to her face after Adam Carrington (Sam Underwood) tricked her into getting the same face as her daughter Fallon after she was disfigured when he held her head into a fireplace.
The makers of The CW show have not revealed exactly when Hendrix will be taking on the role. When asked by TVLine when she would be returning, showrunner Josh Reims said earlier in October: "Obviously she's Alexis and this is Dynasty, so I would imagine she may show up at one point."
A CW spokesperson teased what fans could expect when Alexis returns: "Alexis is back in Atlanta, with a new look, a new man, and plenty of scores to settle."
Dynasty Season 3 airs Thursdays at 9 p.m. ET on The CW