Dynasty fans were left disappointed earlier this month when episodes of Season 3 did not appear on Netflix the day after their CW release—a move that left even the cast surprised.
In previous seasons, episodes of Dynasty were released the following morning in international territories after first airing on The CW, but this was not the case with Season 3.
According to Sam Jones actor Rafael de la Fuente, this was a surprise even to the Dynasty team. He wrote on his Instagram, "International fans of #Dynasty, I am so sorry about the confusion regarding the availability of the episode on Netflix. Truth is, we haven't been formally informed (none of us, not the actors, producers, creators, etc.) about what is happening. There is talk that the season might be uploaded all at once when it finishes airing here in the US on The CW because the show apparently does better when people can binge it."
This was something that was confirmed first by Netflix France, who tweeted: "We will broadcast all episodes at once, next year," and by Netflix UK, who tweeted in October: "We'll have Dynasty s3 all at once next year."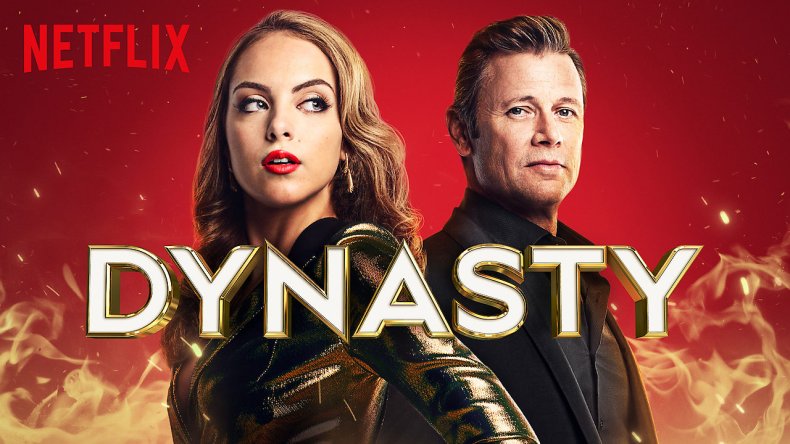 The CW then confirmed to Newsweek exactly when we can expect the latest adventures of Fallon (played by Elizabeth Gillies). A spokesperson from the network said: "In its international territories, Netflix plans to launch Season 3 all at once in Summer 2020."
The network also confirmed to Newsweek that the international release will be the same date as the American one. In the U.S., episodes of Season 3 will appear on Netflix eight days after the finale airs on The CW. If the latest season follows the same release schedule as the previous one and has 22 episodes like the previous two seasons did, then the American Netflix release date for Dynasty Season 3 will be Saturday, May 30, 2020.
This seems to suggest that international viewers will get the third season a few weeks after American fans, in June or July. Dynasty Season 1 and 2, however, are streaming on Netflix now for those who need their fix of the show before next summer.
In other Dynasty news, The CW series recently announced the new actress who has been cast as Alexis Carrington following the exit of Nicollette Sheridan. Elaine Hendrix, best known for her role in The Parent Trap, will take on the role at some point during Season 3, with a CW spokesperson saying of the character's return: "Alexis is back in Atlanta, with a new look, a new man, and plenty of scores to settle."
Dynasty Season 3 is coming in Summer 2020 to The CW
UPDATE: October 29, 12.21 p.m. ET, article amended after The CW revealed to Newsweek the international release will be the same as the American one