The Electronic Entertainment Expo—a.k.a. E3—is the biggest gaming convention in the United States, and it will return this year as a completely virtual event.
Tuesday, the Entertainment Software Association (ESA), which runs E3, announced early details on the event, including when it'll take place and the companies that have given early commitments to join the festivities.
"For more than two decades, E3 has been the premier venue to showcase the best that the video game industry has to offer, while uniting the world through games," Stanley Pierre-Louis, President & CEO of the ESA, said in a press release. "We are evolving this year's E3 into a more inclusive event, but will still look to excite the fans with major reveals and insider opportunities that make this event the indispensable center stage for video games."
A year after 2020's E3 was canceled due to the global pandemic, we now know official details on E3 2021. Here's everything we know about the upcoming event so far.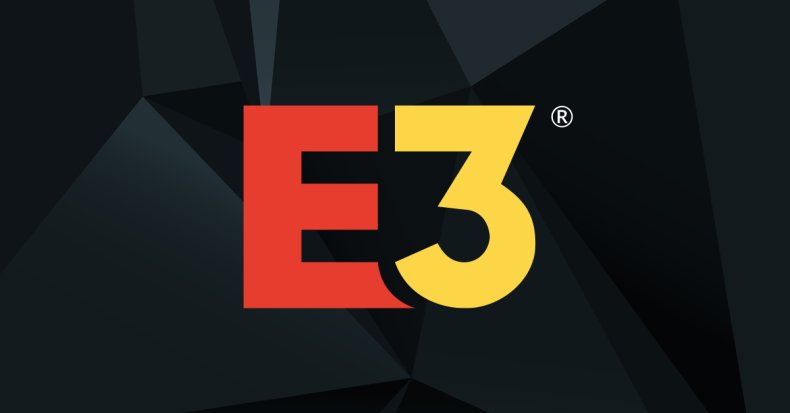 E3 2021 DATES
The ESA confirmed that E3 2021 will run from Saturday June 12, to Tuesday, June 15. The event will be completely virtual and allow for fans all over the world to watch the latest news, premieres and more from major publishers.
The press release also confirmed that the ESA does plan to have an in-person event for E3 2022, but that can obviously change depending upon circumstances.
WHO WILL BE AT E3 2021?
E3 is the event that video game and software developers go to, to share their latest and greatest news.
The ESA has confirmed the early commitments of the following partners: Nintendo, Xbox, Capcom, Konami, Ubisoft, Take-Two Interactive, Warner Bros. Games and Koch Media.
The press release does say there are more commitments from other publishers to come, so this list will likely grow as we get closer to the event. Bethesda Softworks usually has its own E3 presentation and site during the event, but following its acquisition by Microsoft, fans should expect any news from those developers to be shown during the official Xbox conference.
Interestingly enough, PlayStation and EA were not listed as committed to this year's E3 festivities, which doesn't come as a surprise. In past years, both publishers have forgone E3 in favor of their own conferences and events.
EA has its EA Play conferences, which the company streams worldwide during E3. When the E3 event took place in-person, EA would host game demos and reveals off-site. PlayStation has had a similar tactic in recent years, skipping a conference at E3's site in favor of its own "State of Play" event.
Of course, both companies could join E3 in the coming months.
YES, E3 2021 WILL BE FREE
Recent reports stated that the ESA was considering plans to charge a fee to gain access to some of E3 2021's planned content.
Video Game Chronicle (VGC) initially reported that multiple publishing sources said ESA's proposed plan involved on-demand demos or a "premium package" for extra access. E3 was a media/professional-only event for many years, but began selling tickets to the public in 2017.
"I can confirm on behalf of the ESA that there will be no elements at E3 2021 that will be behind a paid-for pass or paywall," a ESA spokesperson told VGC at the time, and it seems they are following through.
The official press release confirms as such: "The ESA will be working with media partners globally to help amplify and make this content available to everyone for free."
Are you excited for this year's E3 event? Let us know in the comments section.