EA Investigating 'FIFA 21' Scandal Over Alleged Sale of Rare Ultimate Team Items
The world of virtual FIFA is embroiled in controversy, following allegations that an employee or someone involved with EA Sports' FIFA franchise has been selling rare Ultimate Team items for real money. The scandal has prompted an investigation from EA.
Earlier this week, reports of the alleged deals made the rounds on social media, showing screenshots of supposed text conversations between FIFA 21 players and an EA employee making a deal for rare cards in FIFA 21's Ultimate Team mode.
The alleged text conversations show players getting in contact with someone involved with FIFA through a mutual party and negotiating prices for various cards. The prices shown range from 600 to 1,000 euros, which is approximately $700 to $1,200.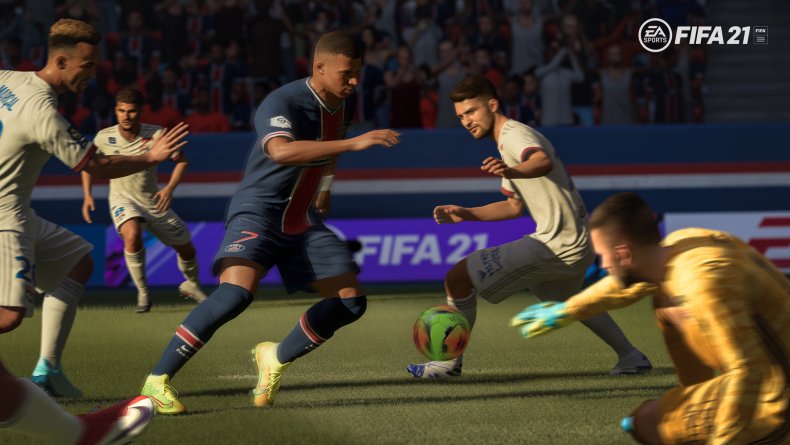 According to the alleged conversations, players simply need to provide the seller their PSN and EA ID, along with the appropriate funds, to receive their digital cards. When players ask whether they're risking getting banned, the seller states there is no risk, but can't explain how for "security reasons."
The controversy have become known as "EA Gate" on social media, which began trending late Wednesday night, as FIFA players showed their disdain over the reported acts.
You can read the alleged text conversations below.
EA responded to the allegations on Wednesday, stating that the company will conduct its own investigation.
"We are aware of the allegations currently circulating within our community related to FIFA 21 Ultimate Team items. A thorough investigation is underway, and if we identify improper conduct, we will take swift action," the statement reads. "We want to be clear--this type of behavior is unacceptable, and we in no way condone what is alleged to have happened here. We understand how this creates concern about unfair balance in the game and competition. We will update this community as we get more clarity on the situation."
For those unaware, FIFA Ultimate Team (FUT)—and, to an extent, Madden Ultimate Team (MUT)—is a game mode where players collect digital trading cards of athletes to fill out a team. Each card depicts a player with their own stats. The higher the rarity, the better the stats.
Players can then use this makeshift team of digital athletes to compete against others online, for in-game currency and better cards.
Of course, the Ultimate Team modes also allow for players to use real-world money to purchase trading card packs, which offer a random assortment of cards of varying rarities.
Players do have the option to trade for certain cards with other players.
Newsweek has reached out to EA for further comment.