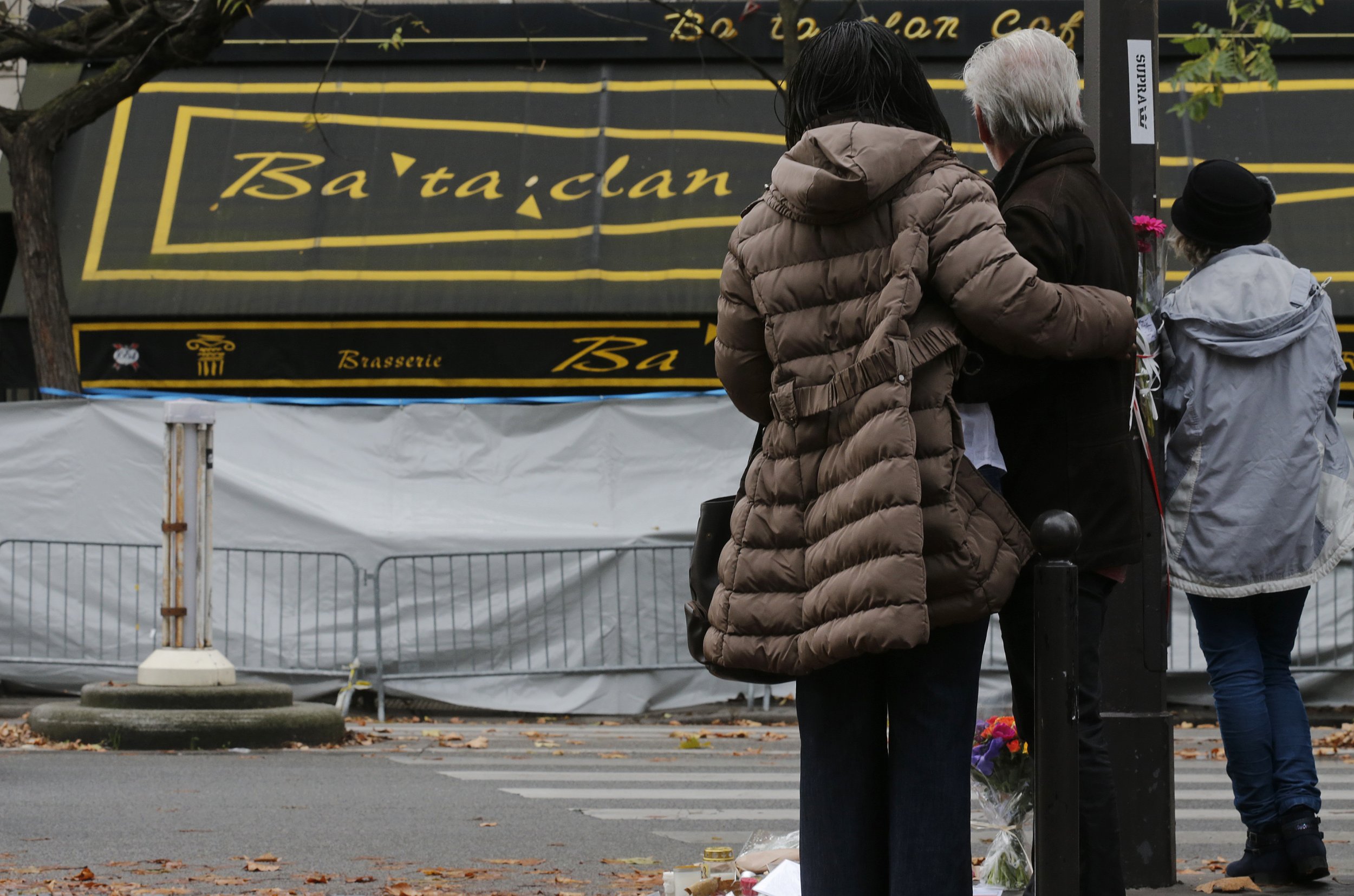 Eagles of Death Metal, the American rock band whose performance at the Bataclan in Paris was struck by attackers on November 13, released its first at-length statement since the night of the attack.
"While the band is now home safe, we are horrified and still trying to come to terms with what happened in France," the band said Wednesday on Twitter and Facebook. "Although bonded in grief with the victims, the fans, the families, the citizens of Paris, and all those affected by terrorism, we are proud to stand together, with our new family, now united by a common goal of love and compassion."
The statement mentions Nick Alexander, Thomas Ayad, Marie Mosser and Manu Perez, all of whom died in the attack. Alexander was selling merchandise for the band. Ayad, Mosser and Perez were affiliated with the band's record company, Universal Music Group.
The band also thanked the French police, the FBI and the State Departments of the United States and France and "all those at ground zero with us who helped each other as best they could during this unimaginable ordeal, proving once again that love overshadows evil."
The band wrote that all future shows were "on hold until further notice." It added: "Vive la musique, vive la liberté, vive la France, and vive EODM."
In recent days, Eagles of Death Metal entered the top-100 Official Singles Chart in the United Kingdom.
In total, 89 people died at the Bataclan music venue and at least 129 people died in attacks at six sites in and near Paris that night.
White Miles, which opened for Eagles of Death Metal the night of the attacks, also issued a statement on Wednesday, saying, "We are in good health, though the events are still too close, the impressions too touching. A member of our crew, who sold merchandise articles, was shot and killed. A good friend of ours has been shot, but blessedly he is on the way to recovery. It's difficult for us to come to terms with the terrible incident."