Ebola Scare Prompts Travel Restrictions for Passengers from Libera, Sierra Leone, and Guinea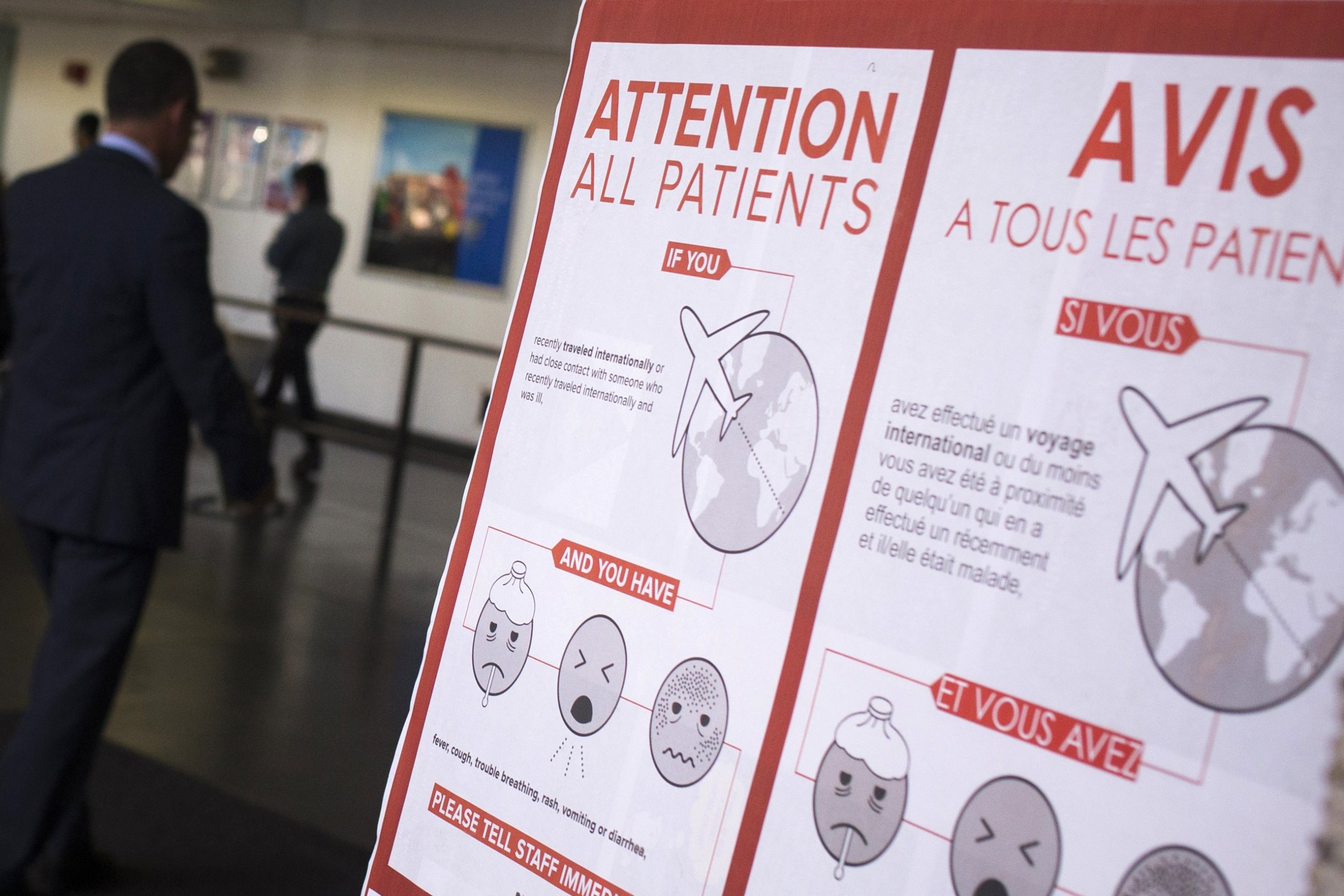 The Department of Homeland Security in a press release October 21 announced travelers from the West African countries of Liberia, Sierra Leone and Guinea, where the Ebola virus has caused the most devastation, "will be required to fly into one of the five airports that have the enhanced screening and additional resources in place."
Those airports—New York's John F. Kennedy International Airport, Newark Liberty International Airport, Washington Dulles International Airport, Atlanta's Hartsfield-Jackson international and Chicago's O'Hare—routinely received 94 percent of travelers from the countries hardest-hit by Ebola, according to the Centers for Disease Control and Prevention. That is why the CDC and DHS announced last week that travelers arriving at those five airports from the three aforementioned countries would be subject to additional screening measures. Today's announcement means that 100 percent of travelers from Liberia, Sierra Leone, and Guinea will be subject to enhanced screening measures designed to detect Ebola.
The new measures require that officers from DHS's Customs & Border Protection division escort travelers from Ebola-stricken countries to a separate area of the airport set aside for screening, where they will be checked for fevers and referred to appropriate public health authorities if symptoms of Ebola are present.