Eboni K. Williams: I Refused to Be the Black Sidekick on RHONY
I made my debut as a Real Housewives of New York (RHONY) cast member during the show's 13th season, the first Black woman selected for such a role on the infamous reality TV series.
Becoming a Housewife was the farthest thing from my mind in terms of my career trajectory. Though I enjoyed several shows, I didn't think that I would be a particularly good fit for a franchise known for casting a bunch of women notorious for drunken shenanigans, screaming at each other over the most trifling things, and privileged ignorance.
But, when I heard that RHONY was specifically looking for a Black woman, I decided to take the conversation and see what opportunities might be there. At the start of the screening process, I was engaged to be married and so could have been considered a type of working Housewife, but that relationship ended before I was selected.
Nevertheless, the Bravo TV producers didn't see the end of the engagement as a problem, and after a months-long screening process, I got the call in autumn, 2020, offering me a position on the show.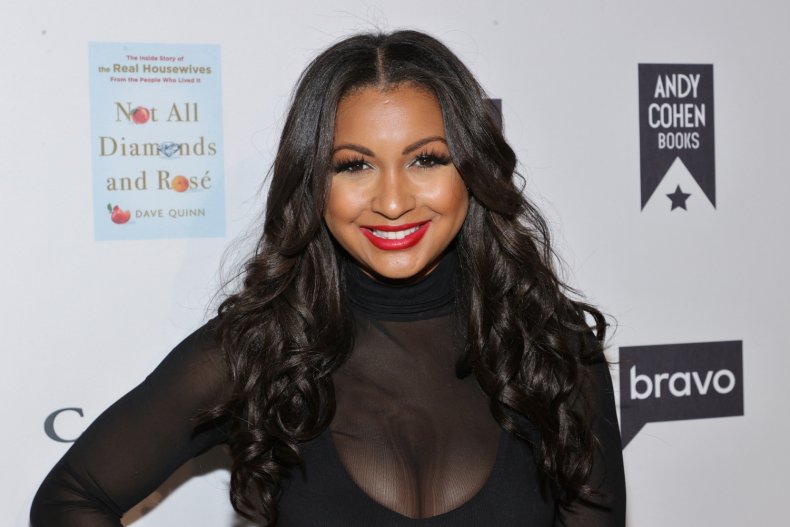 After I hung up, I danced a little dance. My previous ambivalence about potentially being on the show was nowhere to be found. I'd been watching these women for 16 years and soon I was going to be standing up there on-screen with an apple and my own tagline. I sat in bliss for a minute, thinking: This is unbelievable.
I realized that, as much as I might've fought it, there was something about the Housewives aesthetic that spoke to who I am. I also began to put two and two together and predicted that this was going to totally elevate my career.
By the time I'd been told I would be on the show, the world had changed as well. We weren't only living through the first year of the COVID pandemic, but we had lived through a summer of unprecedented global protests after the murder of George Floyd. His murder, and the uprising that followed, affected me deeply. I thought about what my responsibility to my community and to myself would be once I started on the RHONY set.
I immediately knew that I wanted to be part of the movement to hold our nation accountable for making sure that the conversation around race, following Floyd's murder, continued.
Being the first Black woman on Real Housewives of New York
Still, there were challenges to contend with. When I was announced as the first Black cast member of the RHONY in October, 2020, the decision was celebrated as an about-time move. But I was also met with criticism. Folks wrote things online like, "Is she even Black? She doesn't look Black to me."
I think my community was right to note that I have benefited from what some might see as a white-proximate aesthetic. However, that in no way means that I don't happily, exuberantly identify as Black, and that I haven't used my privilege to serve as a disruptor in predominantly white spaces.
I went to dinner with Housewife Leah McSweeney a day before we shot our first scene together. We went to the restaurant Nobu with two executive producers and had a natural, unawkward meeting with no stress, no tension. Leah and I were both Virgos and she was converting to Judaism, and I had my own relationship with Black Jewish community building, so there was enough camaraderie there for us to curate, for us to have a working relationship on the show together.
Leah had just come off a great Season 12, in which she was a shining star as the only new Housewife. She was young, fresh, a fan favorite, and I think she went into Season 13 feeling as if she would continue that dominance, taking over to mark the new era of New York. And I suspect she felt that I would be a great sidekick to that ascension, perhaps regarding me as being a kind of Lisa Turtle to a Kelly Kapowski. As you can imagine, being the Black sidekick was the last thing I had in mind.
On my first day of shooting, in Central Park, I made sure to wear a Black Lives Matter mask with a long- sleeved hoodie presenting the names of the Central Park Five—who were wrongfully convicted and imprisoned after being coerced by police to admit to a heinous crime that they didn't commit. That was me saying: I'm taking up a lot of space before I even open my mouth. I was coming in hot, full throttle, unapologetically centering my culture and history.
Being the only Black Housewife felt similar to being the only Black woman in various law firms, classrooms and beauty pageants which I frequented prior to my soirée into reality television. RHONY was simply another space that I feel wasn't designed for me or those that looked like me. Not much was new or remarkable about that.
Sonja Morgan was the only cast veteran that verbally and practically expressed the need for the other women to make space for me, and we are still close. In an early episode of the season she said something along the lines of: "Us white ladies need to make space for our Black sisters." I appreciated her abundance mindset which allowed her to feel there was enough space—i.e. camera time—to center something other than whiteness.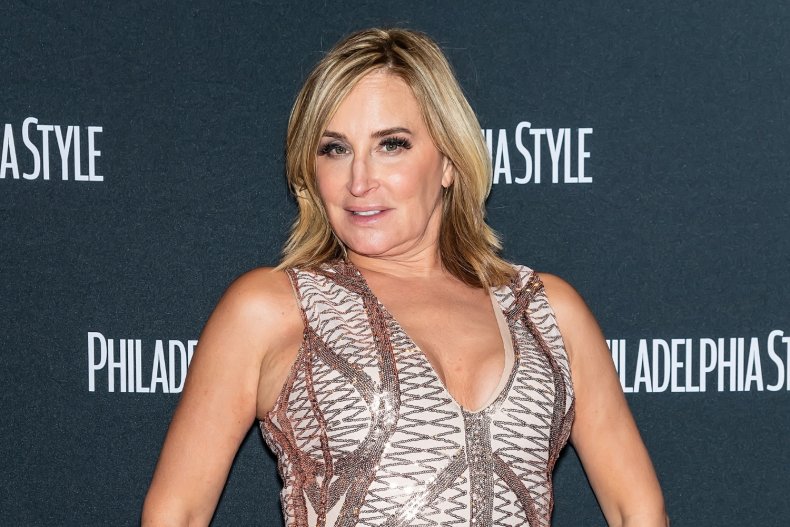 I planned the eighth episode of the season, which would ultimately be dubbed "Harlem Night," spotlighting one of the most storied neighborhoods in America. It was an aesthetically beautiful telecast, with an emphasis on multifaceted glamour and elegance.
The event was hosted at the renowned West Harlem eatery B Squared, owned by a queer Black woman. My castmates and I started off with branded cocktails prepared by a skilled mixologist before feasting on a sumptuous four-course meal.
All of the women had a custom name‑plate placed at their seat and were also assigned a particular Harlem Renaissance icon to give them personal connections to the stories, accomplishments, and legacies of famed figures. My intention with the setup was to convey to my white castmates that you don't have to be Black to be connected to Black excellence.
Responding to online criticism
I was proud of what I'd managed to present to a TV viewing audience, showcasing the beauty of Black history. The initial social media feedback about the evening was positive, celebrating the historic first of a RHONY episode set in Harlem after 13 years.
Yet after the episode aired, a critic from the website Vulture, who regularly gives rundowns of RHONY episodes, took me to task for not playing into basic reality TV tropes. I was completely taken aback to read this writer's specific critique of me as not engaging in sufficient fun and games for the RHONY franchise. They claimed to be bored.
A few weeks after that write‑up came out, a columnist at the New York Post wrote an article stating that RHONY had gone "woke" and gotten boring because of my presence.
I soon noticed that other online feedback seemed to mirror these criticisms. Viewers wanted to see me, as the first RHONY Black Housewife, engaging in the standard reality TV C-list shenanigans: hair pulling and salad tossing and wine throwing and cussing out. Well, I was simply not there for that. I was determined to take up space in the way that felt right to me.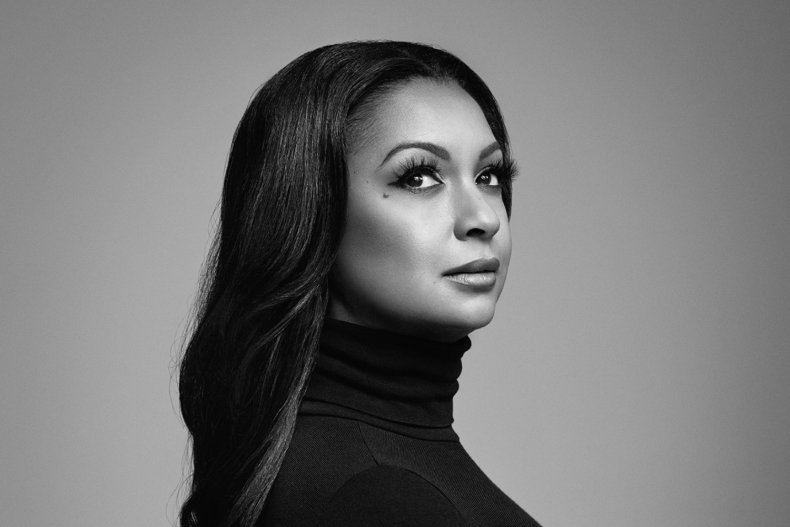 I wanted to unabashedly showcase and celebrate Black beauty, wit, glamour, sophistication, and intellectualism, a departure from the traumatic stories that we've become routinely associated with.
My entire adult life, different people—Black and white alike—have asked me, "Why so much race talk, Eboni? Why is it always about Blackness?" And my response has always been that in most of the spaces I've occupied, from law to politics to pageantry to reality television, it has been utterly apparent to me that Blackness is the single most misunderstood experience in America.
My legacy of being on the show
I think my time on RHONY eventually went past disruption and became an active protest. Ultimately, my contract was not renewed for the next season of RHONY, but I believe I was the most impactful one-season Housewife in Bravo history. I'm proud of my actions.
In the reality TV sphere, there has been progress, such as the nuanced diversity of the cast of The Real Housewives of Potomac and The Real Housewives of Salt Lake City, or the show Married to Medicine. As with any reality show, one could critique certain aspects of these series, but I think the premise of each of them is revolutionary and freeing.
I am now set to host a new show, Equal Justice with Judge Eboni K. Williams. I think this show is a natural evolution of my multi-platform work of advancing liberation, equality and justice for all. My time on RHONY may have helped this happen—but maybe not. I know my stellar career in news and television hosting didn't hurt either.
There have been profound rewards from being on RHONY, particularly the positive feedback I've received from some viewers. One weekend, flying back home from a friend's baby shower, an older Black lady who worked at TSA was like, "Girl, you gave it to them. You know, they tried to cut you down, but you gave it to them." And I've heard that often, at sorority conventions, coffee shops, NBA arenas and taxi rides.
About a year ago, after RHONY's season ended, I was once again getting on a plane. And though I was trying to be very undercover in my appearance, one of the flight attendants—a six-foot-three, blond- haired, white man—recognized me. "Eboni!" the man exclaimed, and then he almost started tearing up, which took me by surprise.
"You have no idea know how much I loved you on the last season of RHONY, that you actually changed my life." I wasn't quite sure what he meant, but he later gave me a handwritten note in which he told me a little bit more about his story. He said seeing me stand up for who I was and my culture and community in the face of pushback on the show gave him the strength to come out to his family as a gay man.
That moment was so beautiful and powerful to me, showcasing the power of intersectionality. His words were so affirming to what I did on the season—regardless of who found it entertaining or not.
The above is an adapted excerpt from Eboni K. Williams' new book, Bet on Black, which is out now.
All views expressed in this essay are the author's own.
Do you have a unique experience or personal story to share? Email the My Turn team at myturn@newsweek.com.