Exclusive: Echo Fox Brings on Former TSM Head Coach Ssong
On Monday, Echo Fox announced that Kim "Ssong" Sang-soo will be the new head coach of their League of Legends team. The legendary coach started his career in Korea in 2012, leading teams like Najin Black Sword and ROX Tigers. In 2017, he made the leap to North America and joined the Immortals organization. When IMT did not receive an NA LCS franchise spot, he moved over to Team SoloMid, where they placed second in the Regional Finals.
On Echo Fox, Ssong hopes to have a team that will stick by him and one he can grow with. " I was looking for an NA team that I can belong to for a long time, so I wanted to work for a team that was interested in a lasting relationship like a family member," Ssong told Newsweek. "When I talked with Echo Fox, I got the strong impression that this was the team that I can devote myself to." The organization seemed "professional" Ssong and "liked that the owners and staff members were so eager to win."
"Bringing Coach Ssong into the Echo Fox family is the beginning of our championship success and reset for Echo Fox's League of Legends team," said Rick Fox, former NBA player and owner of Echo Fox. "His experience as a player and coach at a Worlds level and innate ability to meld various successful playstyles into a dominant roster will undoubtedly lead our team to a successful season in 2019."
With a strong knowledge of both Western and Eastern League of Legends teams, Ssong can identify crucial differences between the regions. "Western players tend to explain and understand each other by talking about the rationales that they choose to play certain styles or certain moves, while Korean players usually just listen," he said. NA teams also have a larger staff but "have more challenging practice time due to the high ping of Solo Queue and less game users on the server."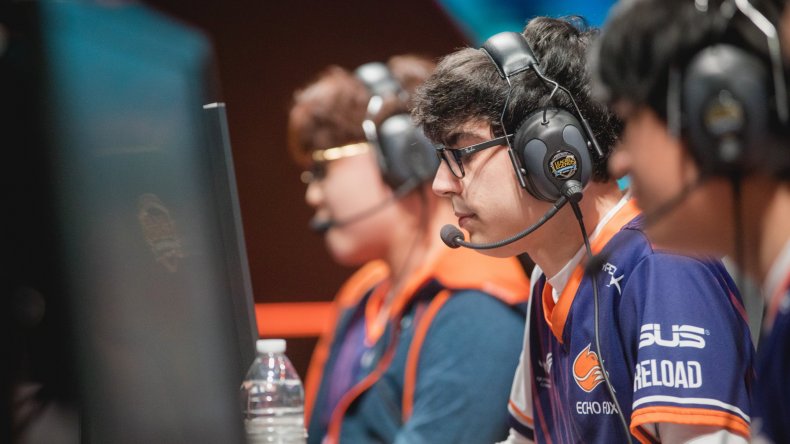 Ssong has his work cut out for him following Echo Fox's lackluster 2018 season. They started out the Spring Split strong, going 12-6 and ending the season in second place by relying on star players Joshua "Dardoch" Hartnett and Heo "Huni" Seung-hoon. Though the roster seemed cohesive, it failed to meet high expectations.
In July, the team terminated the contracts of Johnny "Altec" Ru, "Adrian" Ma and Kim "Fenix" Jae-hu just days before the NA LCS roster deadline. "The guys who moved on from us will be fine. They'll find other places and their careers will continue to grow," Jared Jeffries, president of Echo Fox and former NBA player told Newsweek in July. All three players remain inactive, however.
The current roster, including Tanner "Damonte," Lawrence "Lost" Hui and Andy "Smoothie" Ta, finished out the Summer Split in fifth place. Huni and Dardoch are known for big egos and can be hard to handle. But Ssong has coached some of the biggest personalities in esports, like the defiant Song "Smeb" Kyung-ho and the Danish superstar Søren "Bjergsen" Bjerg and feels he can handle these players. "I'm sure almost every esports team has players with big egos," he said. "I have been on many teams in LCK and NA LCS, so I am confident that I can deal with any player." He plans to help the team focus on learning how to work together and how to help each other.
Look out for Ssong and the rest of the Echo Fox roster when the 2019 NA LCS Spring Split begins sometime next year.