What Happened to Leni on Netflix's 'Echoes'?
Echoes is the creepy new drama series from Netflix that has everybody talking.
The seven-part mystery sees True Detective star Michelle Monaghan play the two lead roles, identical twins Leni and Gina.
A previous trailer for Echoes teased the storyline of the limited series; a pair of identical twins have been switching identities since they were little girls but everything in their double lives is thrown into chaos when one of the sisters, Leni, goes missing.
So what exactly did happen to Leni? Did she go missing? Or did she run away? Is she still alive?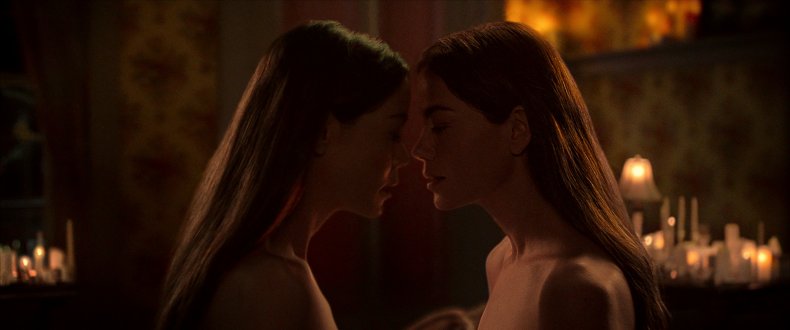 Newsweek has everything you need to know about Leni's disappearance and what happened to her on Netflix series Echoes.
Warning: The following story contains major spoilers for Episodes 1-6 of Echoes on Netflix.
What happened to Leni on Netflix's Echoes?
At the beginning of the series we are introduced to Gina McCleary, a successful author who lives in Los Angeles with her husband Charlie Davenport (played by Daniel Sunjata). She is forced to travel to her hometown of Mount Echo when the husband of her identical twin sister, Leni, phones to tell her Leni is missing.
Leni and her husband Jack Beck (Matt Bomer) lead a very different life to Gina and Charlie, running a farm and raising their daughter Mattie. When Gina arrives in Mount Echo she reunites with father Victor (Michael O'Neill) and older sister Claudia (Ali Stroker) and it quickly becomes clear that Gina is thought of as the "naughty" twin who left home long ago and stayed away.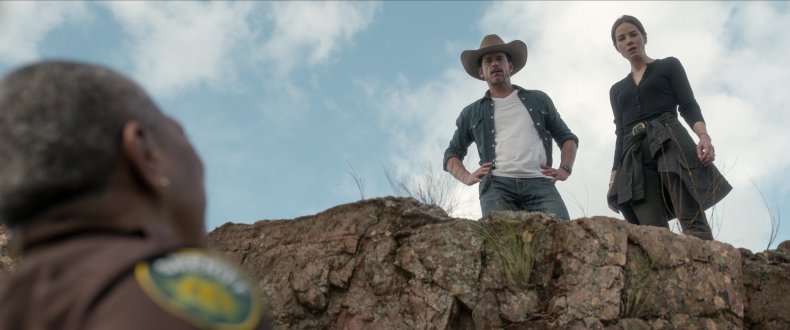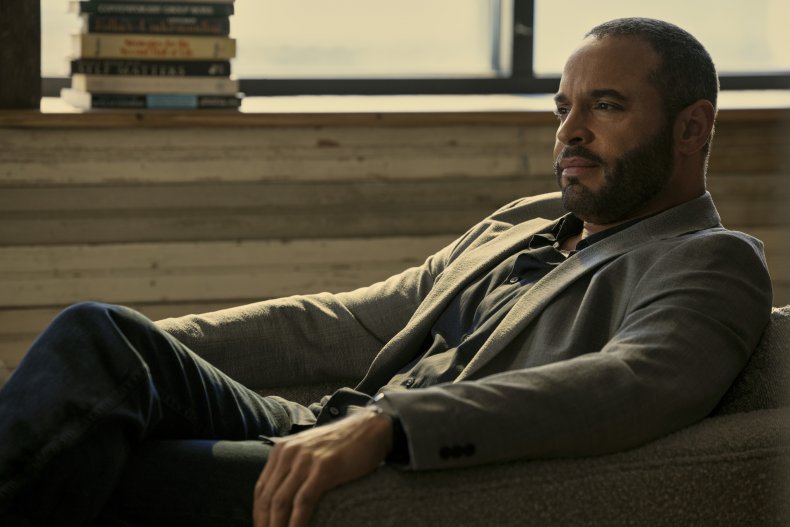 We later find out that Claudia was accidentally pushed by Gina when they were children, leading to her needing a wheelchair.
Gina starts to get rattled when she finds an old doll in her dad's house that has the head removed and she later goes to an old cave where she and Leni used to hide. There, she finds one of Leni's outfits laid out for her with the missing doll head on top. There is also a copy of one of her books there, with notes scribbled on it saying "You get both lives" and "Choose."
It becomes obvious that Leni is not actually missing at all and has in fact ran away, leaving Gina to pick up the pieces. Gina then puts on Leni's outfit, injures herself with a rock and makes her way home, pretending to be a cold and confused Leni. She fabricates a story that she was kidnapped by a group of men who were trying to steal a foal from the farm.
What Happens in Echoes After Gina Realizes Leni Has Run Away?
After realizing that Leni is alive and well, Gina is then forced to play both sisters, switching between the two as she works her way around the town, trying to work out what Leni is up to.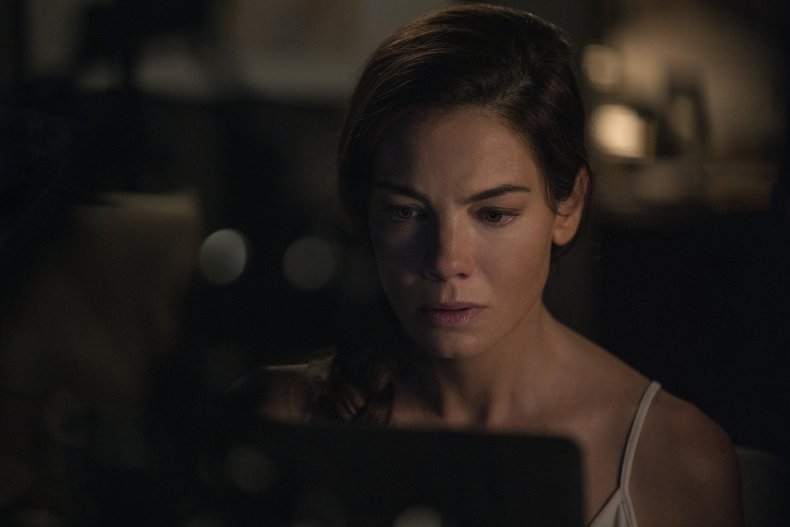 Things start to get extra confusing when it is revealed that the Gina viewers met at the start of the series was actually Leni all along. Turns out, the sisters have switched lives every year on their birthday. Leni would spend a year as herself in Mount Echo and Gina would live in L.A. for a year, then they would swap until the next birthday.
Later, we find out that this arrangement was set up after Mattie's birth so that Gina could secretly live in Mount Echo with Jack and Mattie as Leni for a year, while Leni, who was suffering from post-natal depression and almost let Mattie drown, could recover in L.A.
Back in the present, why would Gina (living as Leni) run away? Well, we find out that while Leni was pregnant with Mattie, Gina was pregnant, too, but she sadly lost the baby. Years later, while living as Gina, who is an author, Leni pitched a book about her miscarriage. When Gina found out that Leni was trying to make money off of her tragedy she was furious and tried to distance herself from her sister - which did not go down well with Leni.
Gina also discovered that her husband Charlie, a therapist, actually knew that her and Leni have been switching all this time. Feeling betrayed, and with Leni trying to keep her closer than ever, Gina spends the next year in Mount Echo, as Leni, and strikes up an affair with her old high school boyfriend Dylan. She tells Dylan that she is really Gina and the pair make a plan to run away together. Hence, why "Leni" has disappeared.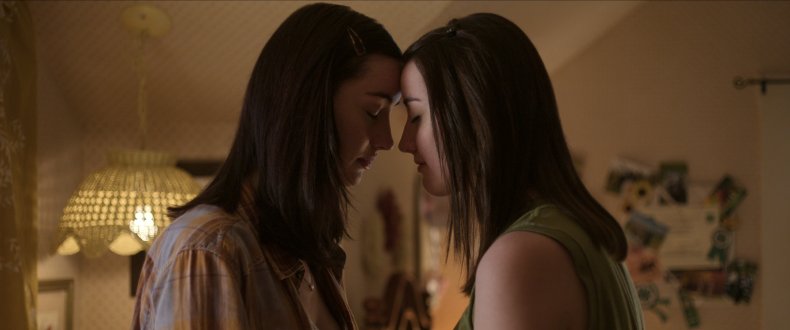 We don't want to spoil all the storylines but let's just say that a lot more drama ensues and throughout the episodes fans are never really sure which sister, if any, to root for. There are also several disturbing flashbacks throughout the season, including a church on fire and what appears to be someone drowning in a bathtub, hinting that there is even more to the story than what we think.
While viewers are unsure which sister's side they are on, the local police force are equally suspicious of the twins and Schitt's Creek star Karen Robinson really shines as Sheriff Floss, who is not buying the sisters' stories as the drama unravels.
All seven episodes of Echoes are available to stream on Netflix now.