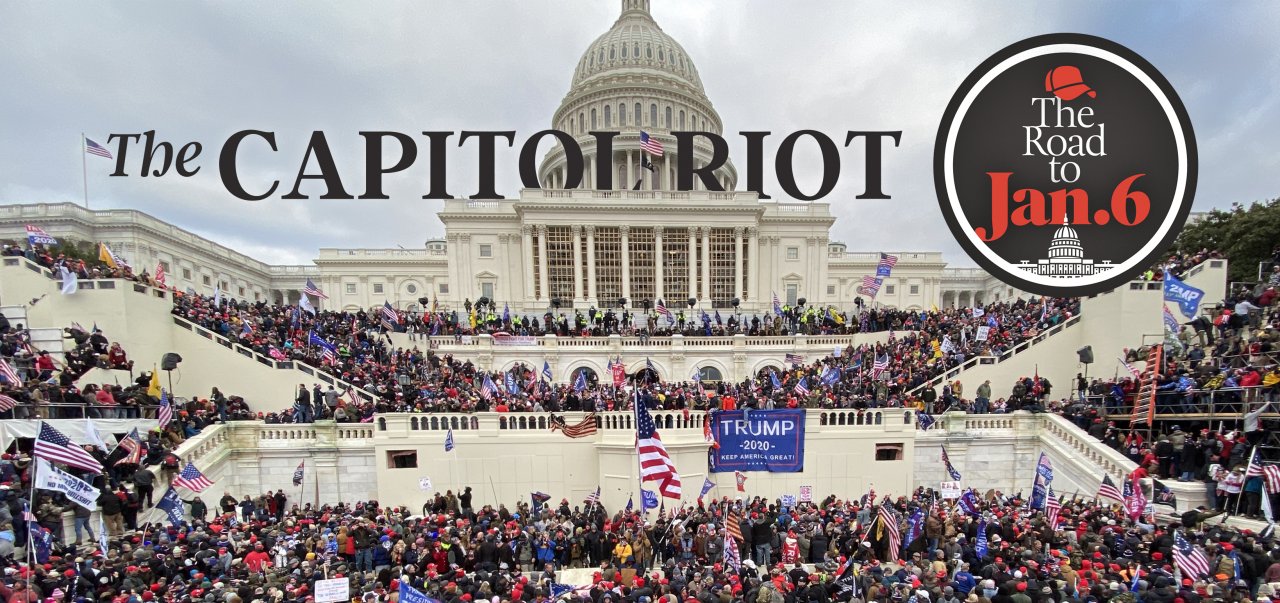 Ecstatic Donald Trump Fans Retweeted His Call for 'Wild' Protests
In this daily series, Newsweek explores the steps that led to the January 6 Capitol Riot.
On Saturday, December 19, President Donald Trump conveyed his first public notice of a "big protest in DC" to be held on January 6, the day Congress was to convene in a Joint Session to certify the electoral vote.
"Be there," he tweeted, "will be wild!"
"The calvary [sic] is coming, Mr. President!" tweeted Kylie Jane Kremer in response, one of the leaders of the "Women for America First" coalition.
"The President is calling on us to come back to Washington on January 6th for a big protest—'Be there, will be wild'," the official poster announced.
Trump retweeted Kremer's post, saying: "A great honor!"
"Thank you for the RT [retweet] @realDonaldTrump," Kremer answered. "We hope you come out and join us!!"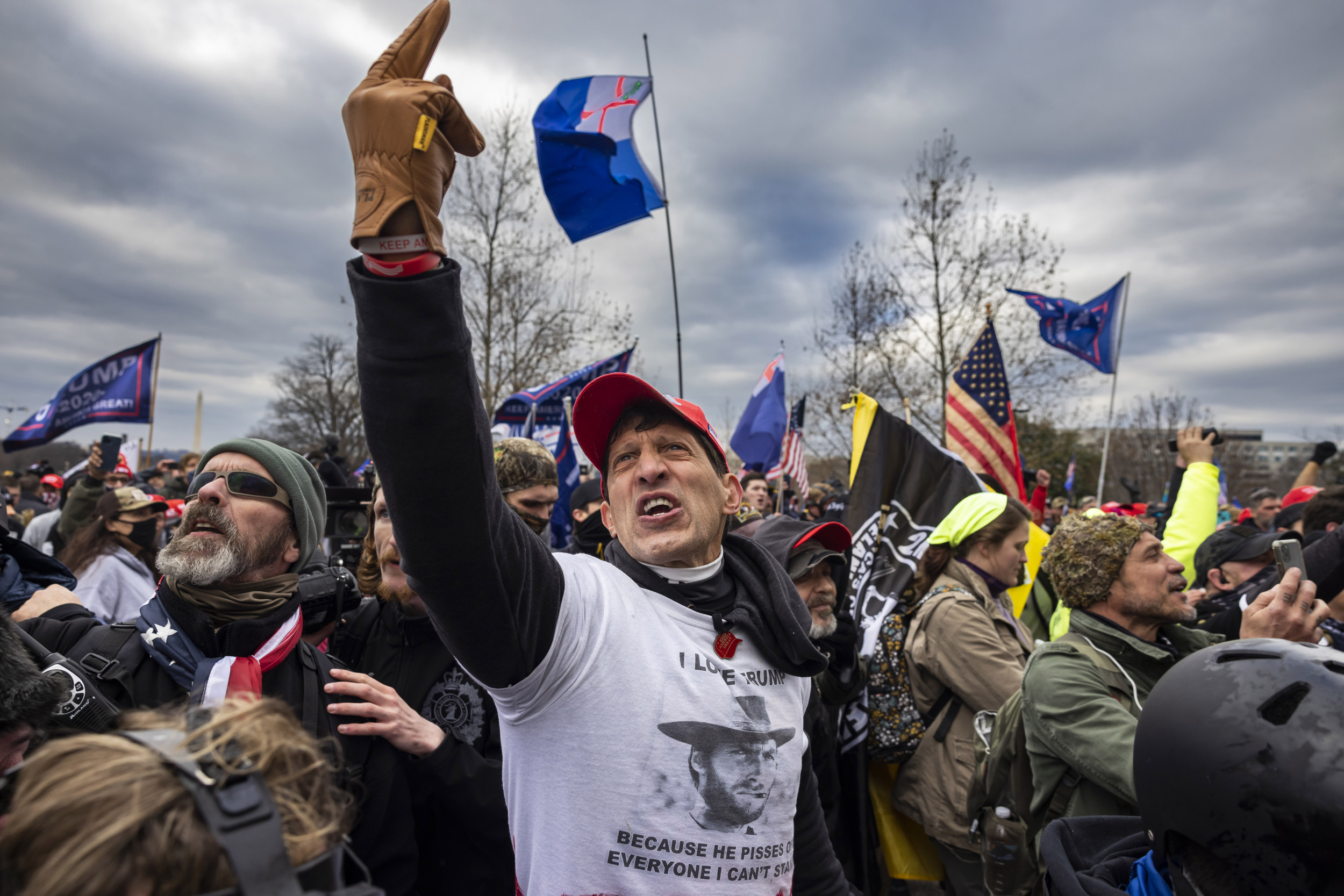 Kremer and the president got thousands of retweets and comments, most supportive, with declarations from individuals near and far, that they were coming. But there were also a fair share of mocking responses, a battle of the memes.
"CALLING ALL PATRIOTS! Be in Washington D.C. January 6th. This wasn't organized by any group. DJT has invited us and it's going to be 'wild'," Kelly O'Brien posted on December 19th. "Warning. Beware elite establishment. We are ready and we are going to fight you with everything we have. You will not win. We will triumph over your evil," she continued, saying that the protestors were "coming for you Antifa ... WE ARE IN A BATTLE between GOOD and evil."
She said that January 6 would "be one of the greatest experiences [and] the duty of all able Patriots." But not for the faint at heart. "Violence can and will break out." Kelly O'Brien was later arrested for her role on January 6.
Alan Hostetter posted from his 'americanphoenixproject' Instagram account: "This is the date of the Joint Session of Congress in which they will either accept or reject the fake/phony/stolen electoral college votes." Hostetter was later arrested for his role on January 6.
Graydon Young wrote on a Facebook group wall: "Please check out Oath Keepers as a means to get more involved. Recruiting is under way. DM me if you want more info." Young was later arrested for his role on January 6.
Gina Bisignano tweeted "I'll be there" in response to Donald Trump's call. Bisignano was later arrested for his role on January 6.
Kelly Meggs wrote a series of messages on Facebook: "Trump said It's gonna be wild!!!!!!! It's gonna be wild!!!!!!! He wants us to make it W I L D that's what he's saying. He called us all to the Capitol and wants us to make it wild!!! Sir Yes Sir!!! Gentlemen we are heading to D C pack your shit!!" Meggs was later arrested for his role on January 6.
Matthew Loganbill posted on Facebook: "They haven't seen a riot, til our side gets started." He posted a comment directed at two Senators. "If you do not possess the courage to fight against the evil that is destroying our once great nation so be it. ... The American people are becoming desperate for truth and morality. Politicians who don't represent that and act for the hearts of the true Americans will be held accountable. Complacency is not an option." Loganbill was later arrested for his role on January 6.
Kenneth Reda posted: "We have got to get to DC on January 6th it is IMPERATIVE every single person that VOTED for Trump has to flood DC ..." Reda was later arrested for his role on January 6.
Mark Sahady posted: "It is important that millions of Americans show up in DC on January 6 to support the legitimate President, Donald Trump, and show Democrats what they will be facing if they continue to try and steal the Presidency." Sahady was later arrested for his role on January 6.
Christopher Quaglin posted on Facebook: "Come to DC. Don't be a bitch." Quaglin was later arrested for his role on January 6.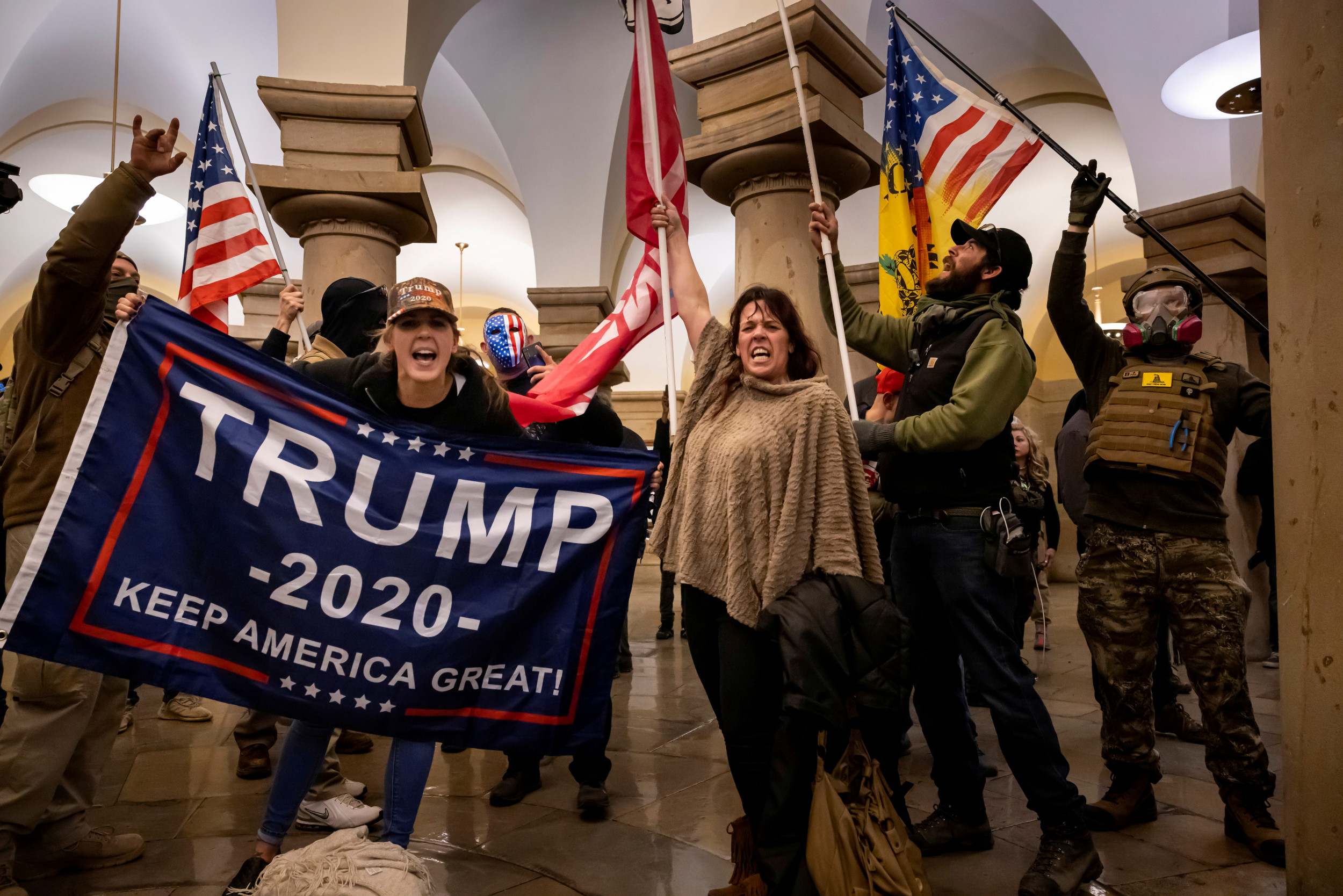 The U.S. Park Police, responsible for security on the National Mall and the grounds around the White House and the U.S. Capitol, reported on December 19: "We've been seeing some vague calls for action ... calling for a march on the Capitol. Not seeing anything gain traction yet. NO permit applications. We'll See."
The U.S. Capitol Police intelligence discussed internally and with the Metropolitan Police Department (MPD) President Trump's tweet. They flagged a Million MAGA March tweet saying that January 6 would be "the Biggest Protest in American History," and a Parler post calling for an occupation of Washington, the Congress, the Supreme Court and the White House.
The MPD responded to the U.S. Capitol Police: "Good Morning All, I hate to be the Christmas Grinch but please see below post regarding a possible big demo on January 6th. So far there have not been any permit applications for this that I am aware of. We are hoping this is a hoax but will keep digging to vet this information."
The next morning, the domain name wildprotest.com is registered to host a website advertising a protest near the Capitol building from 10 am to 5 pm on January 6.