'We Want Beer' Chanted by Ecuador Fans at World Cup, Budweiser Responds
Ecuador fans made their feelings clear about Qatar's last-minute U-turn on the sale of alcohol at stadiums during the FIFA World Cup.
The South Americans were leading tournament hosts Qatar 2-0 in the opening game of the much-maligned World Cup, when their supporters started chanting "Queremos cerveza, queremos cerveza," which is "we want beer, we want beer."
FIFA has a $76 million sponsorship deal with Budweiser, who has expressed its dissatisfaction at the beer ban, which was announced just two days before the kick-off of the tournament.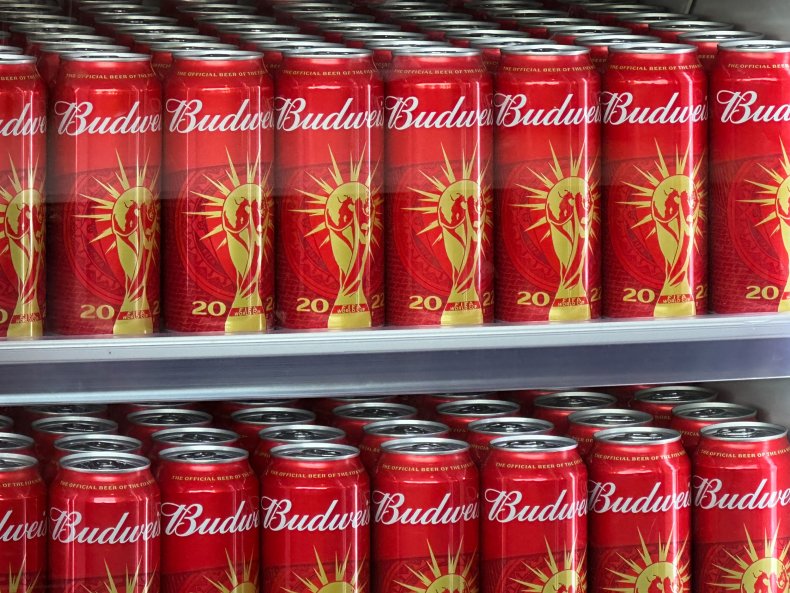 The beer giants had already been asked to "tone down" its promotion of the sale of alcohol in Qatar, where it is largely restricted when the World Cup isn't in town.
There has already been uproar about a pint being priced at $14 in the fan zones, where individuals are limited to just four drinks each.
Alcohol is still available in hospitality boxes in the stadiums, for those with deep pockets and want a beer while watching the soccer matches.
After a video of the Ecuadorians singing for beer went viral, Budweiser tweeted the Twitter user who shared the clip, with an offer to those living in the country: "Music to our ears. Buds in Ecuador—we'll double your Buds."
The chant has got a lot of love on social media, with many in support of the sentiment.
One Twitter user wrote: "Love the 'we want beer' chant by the Ecuador fans. Hope to hear it at every game."
Another added: "Fans singing we want beer [clinking beer mugs, face with tears of joy emojis] It's brilliant!"
FIFA President Gianni Infantino has dismissed claims that the ban on alcohol is unfair and suggested that too much is being made of not being able to drink a beer while watching soccer.
He said: "Honestly, if this is the biggest issue we have for the World Cup, I will sign immediately, go to the beach and relax until the 18th of December.
"Every decision we take at this World Cup is a joint decision between Qatar and FIFA. I think personally if for three hours a day, you cannot drink a beer, you will survive."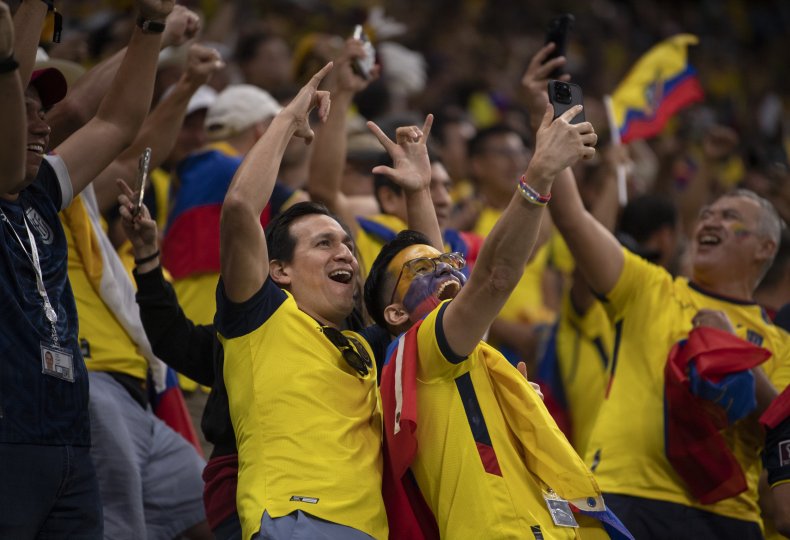 Infantino's reply came a day after FIFA confirmed that alcohol will no longer be sold at World Cup stadiums after discussions with the authorities.
A spokesperson for the soccer governing body said: "Following discussions between host country authorities and FIFA, a decision has been made to focus the sale of alcoholic beverages on the FIFA Fan Festival, other fan destinations and licensed venues, removing sales points of beer from Qatar's FIFA World Cup 2022 stadium perimeters.
"There is no impact to the sale of Bud Zero which will remain available at all Qatar's World Cup stadiums. Host country authorities and FIFA will continue to ensure that the stadiums and surrounding areas provide an enjoyable, respectful and pleasant experience for all fans.
"The tournament organizers appreciate AB InBev's understanding and continuous support to our joint commitment to cater for everyone during the FIFA World Cup Qatar 2022."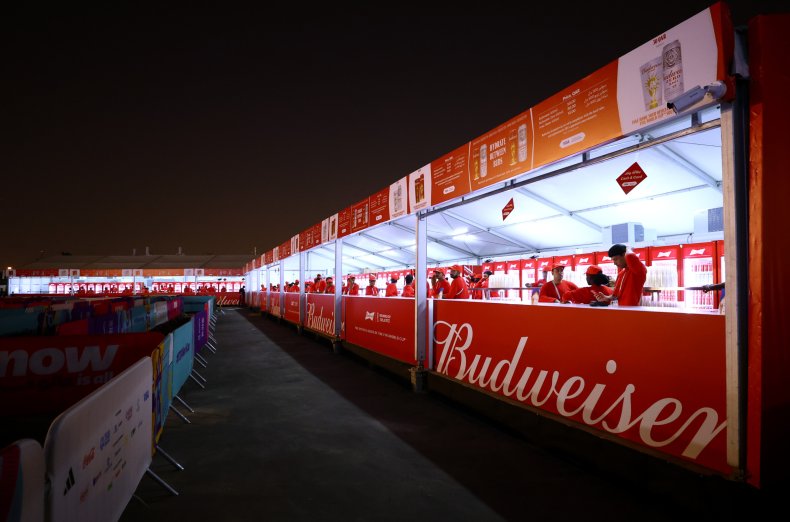 Qatar's Supreme Committee spokesperson had previously told Newsweek: "With days to go until the FIFA World Cup Qatar 2022 kicks off, operational plans are being finalized as we prepare to host the world.
"These plans include venue management teams enhancing overlay requirements for all competition venues. This has a direct impact on the location of certain fan areas.
"Pouring times and number of pouring destinations remains the same across all eight World Cup stadiums."
Budweiser let its feelings known after the announcements by simply tweeting: "Well, this awkward...."
Do you have a tip on a sports story that Newsweek should be covering? Do you have a question about the World Cup? Let us know via entertainment@newsweek.com.