Ed Sheeran Sued for Plagiarizing Hit Song 'Thinking Out Loud'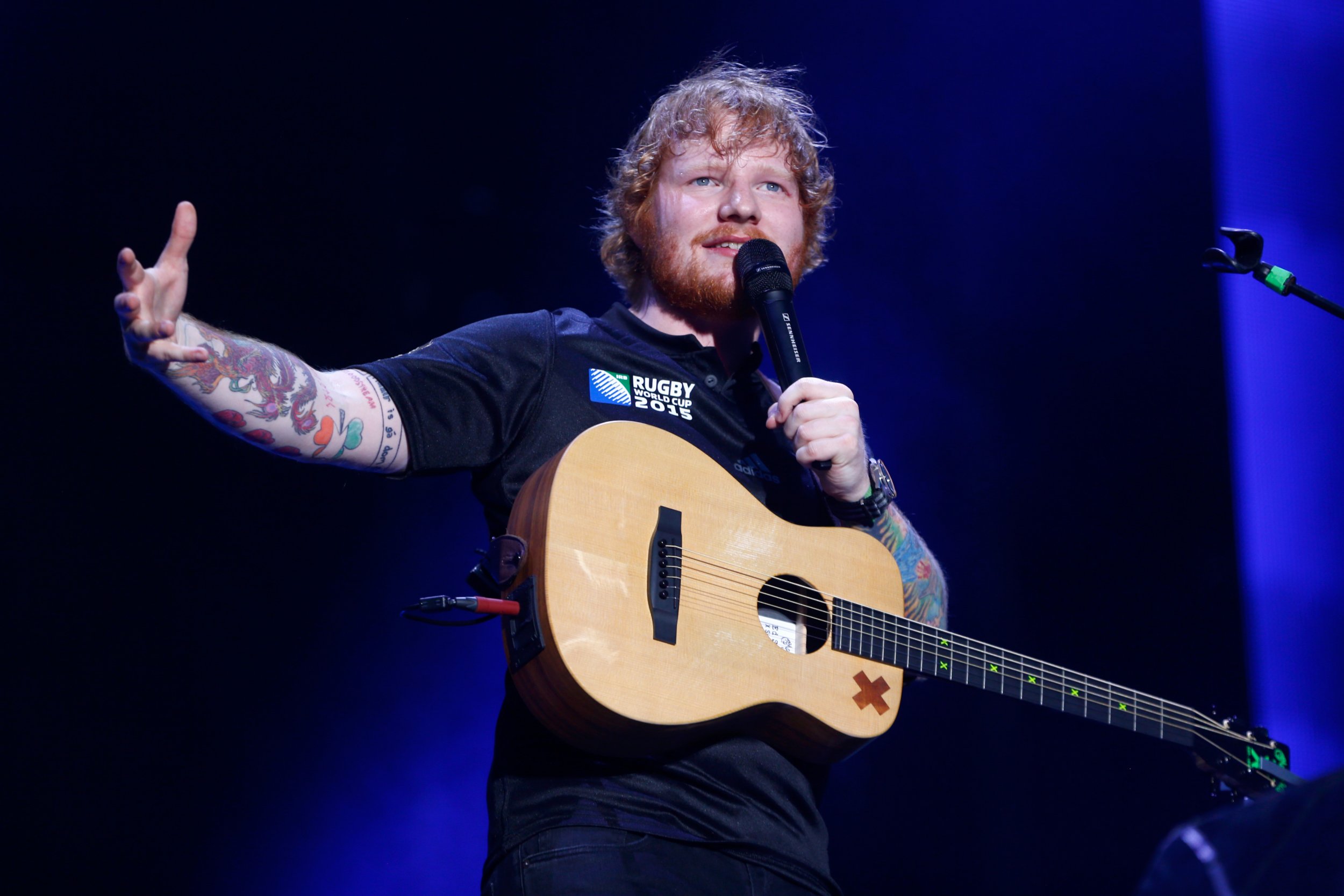 Ed Sheeran has been hit with another lawsuit, this time over his Grammy Award-winning ballad "Thinking Out Loud."
The British singer is accused of copying elements of the classic Marvin Gaye song "Let's Get It On" in a lawsuit filed in New York Tuesday by the relatives of music producer and songwriter Ed Townsend, credited as co-writer of Gaye's 1973 track.
"The defendants copied the 'heart' of 'Let's' and repeated it continuously throughout 'Thinking,'" the lawsuit contends, according to Reuters.
"The melodic, harmonic, and rhythmic compositions of 'Thinking' are substantially and/or strikingly similar to the drum composition of 'Let's.'"
Townsend's family request that damages be assessed at a jury trial.
Sheeran's "Thinking Out Loud," lifted from his 2014 album x, won Song of the Year and Best Pop Solo Performance at the Grammy Awards in February. The song also hit No.1 on the U.K. singles chart and its accompanying music video has amassed over one billion views on YouTube.
The lawsuit comes just two months after Sheeran was hit with a $20 million lawsuit over another song from x, "Photograph."
U.S. songwriters Martin Harrington and Thomas Leonard filed a lawsuit against Sheeran in June citing "verbatim, note-for-note" similarities between his track and their 2009 song "Amazing," which was released in the U.K. by former X Factor winner Matt Cardle.
Although the two cases are unrelated, Harrington and Leonard are being represented by Richard Busch, the lawyer who won Gaye's family $7.4 million in a copyright infringement lawsuit against Robin Thicke and Pharrell Williams in 2015. Gaye's estate won a judgment over similarities between Thicke's 2013 summer hit "Blurred Lines" and Gaye's "Got to Give It Up," released in 1977.
Newsweek has approached Sheeran's record label Atlantic Record for comment.