Going Back to School? Here's What Happened With Education and the Trump Administration Over the Summer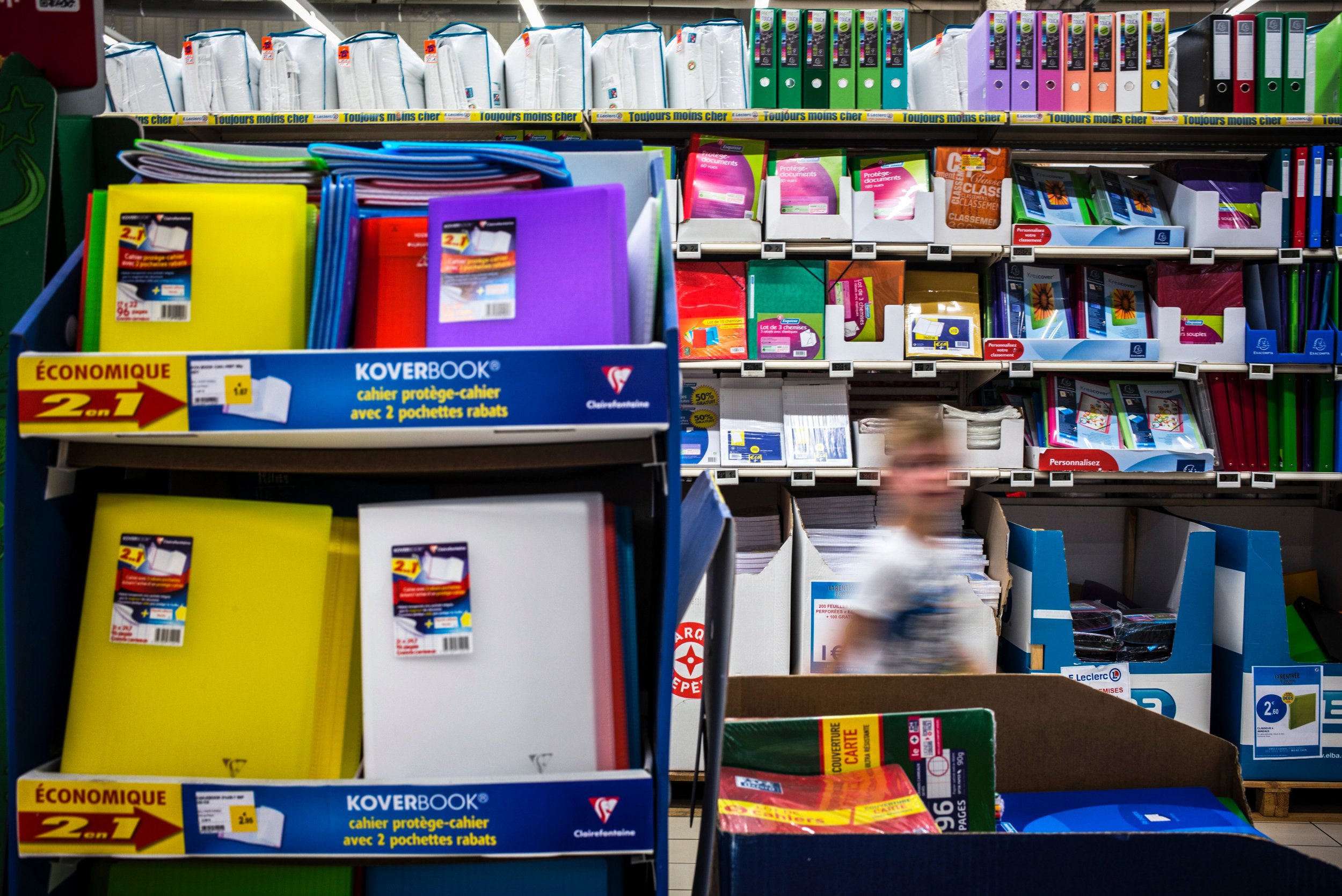 Summer is coming to an end, meaning back-to-school season is starting. And even though you may have already bought new pencils and completed your summer homework, you should probably brush up on what happened with the turbulent Trump administration and education before heading to class.
Here's a back-t0-school summer reading list to catch you up on a few of the major developments:
Budget
In May, President Donald Trump proposed reducing the Education Department's budget by $9.2 billion, or about 14 percent. More than 20 programs would be cut, among them initiatives focused on Alaska Native education, the arts, preschool development and the Special Olympics. The House's committee on appropriations responded in July by suggesting a reduction of $2.4 billion. Read more from The Washington Post.
Transgender Bathroom Debate
An appeals court found in May that a Wisconsin school district was probably violating a transgender boy's rights by forbidding him from using the boys' bathrooms. About a month later, a Florida boy sued his local school board for the same thing, but he was denied an injunction that would let him choose which facilities to use while awaiting trial. Read more from News4Jax and Wisconsin Public Radio.
Student Debt
Education Secretary Betsy DeVos announced in June that she was moving back the deadline for schools to submit their data for the Obama-era gainful employment regulation, which requires that certain training programs prove their students make a certain amount of money after graduating or face penalties.
The Education Department also said it was pausing implementation of, and taking another look at, borrower defense to repayment rules that would let students get their loans discharged if they feel defrauded by their college. Read more from Inside Higher Ed.
Trump's Donation
In July, Trump gave his second-quarter paycheck to the Education Department to support a science, technology, engineering and math camp. It was $100,000, which DeVos called a generous gift.
"He and I have had many conversations about how best to put students' needs first and to ensure we are setting them up for a lifetime of success," DeVos said in a statement. "There is much work to be done, but we are certainly on the right track thanks to the president's leadership." Read more from The Hill.
Affirmative Action
After rumors spread that the White House was looking for lawyers interested in joining a project related to race-based admissions policies, the Department of Justice confirmed it was investigating a complaint alleging that Harvard discriminates against Asian-American applicants. Read more from Newsweek.
Sexual Assault
In July, DeVos said she wanted to revisit some of former President Barack Obama's actions on campus sexual assault. She told reporters that "there's work to be done" and "this is an issue we're not getting right." The remarks came after Candice Jackson of the Education Department's civil rights office told The New York Times that 90 percent of sexual assault investigations "fall into the category of 'we were both drunk,' 'we broke up, and six months later I found myself under a Title IX investigation because she just decided that our last sleeping together was not quite right.'" Jackson later apologized. Read more from Politico.
Trinity Lutheran Case
In June, the U.S. Supreme Court decided that a church day care could use money from a state grant program to resurface its playground. "The consequence is, in all likelihood, a few extra scraped knees," Chief Justice John Roberts Jr. wrote in his opinion. "But the exclusion of Trinity Lutheran from a public benefit for which it is otherwise qualified, solely because it is a church, is odious to our Constitution all the same, and cannot stand." Read more from The Atlantic.
Confederate Statues
After white nationalists swarmed the University of Virginia to protest the removal of a local statue of Confederate General Robert E. Lee, several colleges have begun re-evaluating similar memorials. Duke University took down a Lee statue. The University of Texas at Austin removed two others, with the president saying, "Our duty also compels us to acknowledge that those parts of our history that run counter to the university's core values, the values of our state and the enduring values of our nation do not belong on pedestals in the heart of the Forty Acres." Read more from The New York Times.