Edward Snowden Condemns Trump's Firing of Comey, the Man 'Who Sought for Years to Jail Me'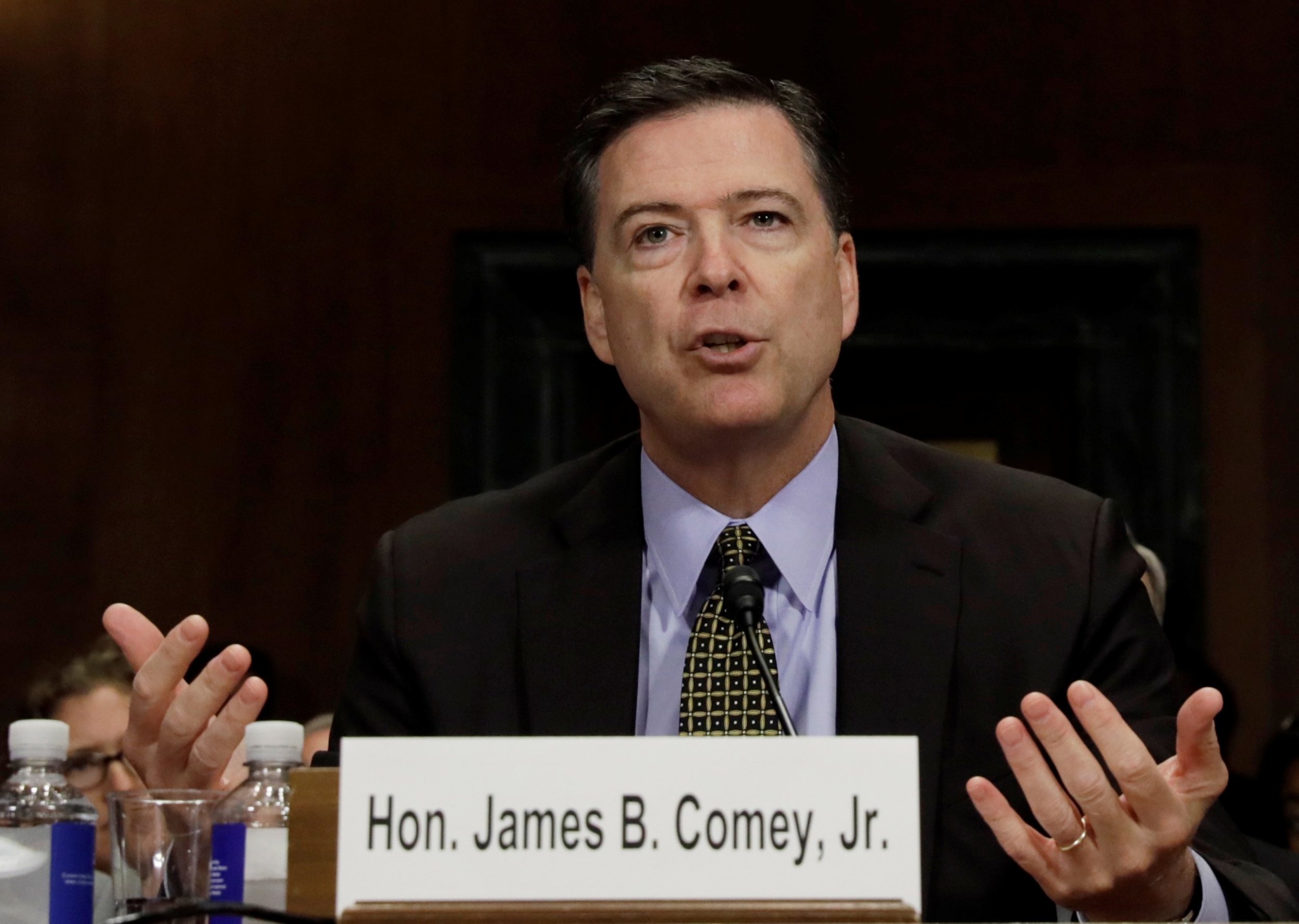 Edward Snowden, a man with plenty of reasons to cheer FBI Director James Comey's ouster, is criticizing President Donald Trump over his firing. "Set aside politics: every American should condemn such political interference in the Bureau's work," the exiled former CIA employee tweeted Tuesday afternoon following the news that Comey had been fired.
Related: Here's what the FBI found in the emails on Anthony Weiner's laptop
Snowden tweeted about his own relationship to Comey five minutes later. "This FBI Director has sought for years to jail me on account of my political activities," he wrote. "If I can oppose his firing, so can you."
Snowden, who currently lives in Russia, fled the United States after leaking classified information regarding the National Security Agency's surveillance programs. Federal prosecutors, led by Comey, filed charges against Snowden in June 2013.
In 2014, Comey said he was "confused" by those who labeled Snowden a hero as a result of the leak. "I see the government operating the way the founders intended," he added, "so I have trouble applying the whistleblower label to someone who basically disagrees with the way our government is structured and operates."
A year later, Comey nixed the idea of a plea deal with Snowden, calling him a "fugitive" and saying that he'd "love to apprehend him so he can enjoy the benefits of the freest and fairest criminal justice system in the world."
Snowden called out Comey on Twitter as recently as March, following Comey's complaints about intelligence officials leaking information to the media. "You want to know how to stop the next whistleblower?" Snowden wrote. "Stop breaking the damn law."