Edward Snowden: Fight 'Fake News' With Truth, Not Censorship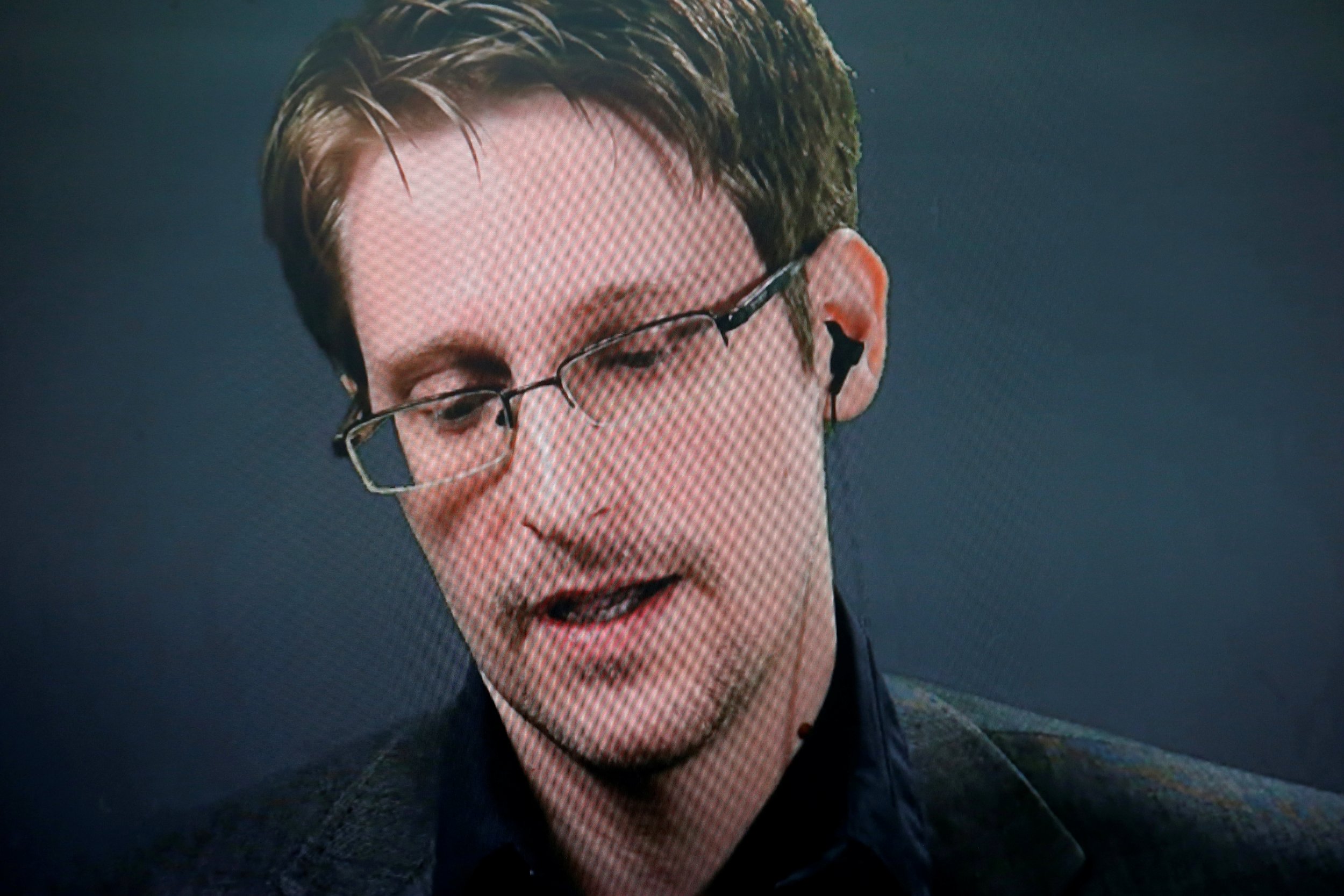 Edward Snowden, the controversial leaker of National Security Agency (NSA) documents, said on Tuesday that the solution to ridding the internet of "fake news" is publishing truthful news, not censorship.
His comments came during an interview with Jack Dorsey, CEO of Twitter and Square, via a video link, which was broadcast live on Periscope through the Twitter account @PardonSnowden.
Wearing a blazer and a dark shirt, Snowden addressed recent claims that "fake news" published on social media outlets such as Facebook helped sway the November presidential election in Donald Trump's favor. He didn't say whether he agreed with those claims but noted that he worries technology companies will use "fake news" as a reason to censor user content.
Related: Spy or whistleblower? Should Obama settle with Snowden?
"The problem of fake news isn't solved by hoping for a referee but rather because we as participants, we as citizens, we as users of these services help each other," he said. "The answer to bad speech is not censorship. The answer to bad speech is more speech. We have to exercise and spread the idea that critical thinking matters now more than ever, given the fact that lies seem to be getting very popular."
In recent months, Snowden's supporters have been calling on President Barack Obama to pardon the North Carolina native, who is living as a fugitive in Russia and faces charges in the United States. In 2013, Snowden leaked information about the NSA's widespread surveillance programs, which obtained the records of private citizens. He considered that an overreach. The U.S. Department of Justice has accused him of theft of government property, unauthorized communication of national defense information and willful communication of classified communications and intelligence information to an unauthorized person.
Since the first stories about Snowden appeared in the press, the former contractor says he's tried to fight back against what he calls fake news and bogus allegations. He told the Twitter CEO he wanted to release information about himself since he felt news outlets were getting it wrong. "If you are the one person out there who actually knows what's going on, what's true and not true," he said, "you want to have a voice, you want to say something."
Snowden joined Twitter in 2015 and has more than 2 million followers. Dorsey pointed out that Snowden follows just one account: the NSA.
Pardon Snowden advocates hope Obama will grant the 33-year-old clemency before the president leaves office in January. "Snowden should be hailed as a hero," the campaign's website says. "Instead, he is exiled in Moscow, and faces decades in prison under World War I-era charges that treat him like a spy."
The website lists dozens of supporters, including technology industry leaders such as Dorsey, Apple co-founder Steve Wozniak and Kickstarter co-founder Perry Chen, as well as writers, actors and former U.S. government officials and current European government officials. The American Civil Liberties Union, Amnesty International and Human Rights Watch partner with Pardon Snowden.
As Newsweek has previously reported, Obama has not signaled any intention to drop or lessen the charges against Snowden. If the president does not grant the pardon in the coming weeks, it is unlikely that the next administration will be more sympathetic. President-elect Donald Trump has tweeted about Snowden more than three dozen times, calling him "a traitor and a disgrace," "a liar and a fraud" and "human garbage." He once tweeted that Snowden "should be executed."
From Russia, Snowden has focused on advocating for a free press. He is now the director of the Freedom of the Press Foundation, a San Francisco-based nonprofit that supports public interest journalism. He has previously spoken at events similar to Tuesday's through video links.
Asked on Tuesday about how the Trump administration might treat him, Snowden said he wasn't worried. "I am very comfortable with the decisions that I've made. I know I did the right thing."
Read more from Newsweek.com:
- Post Snowden, the government still can't protect whistleblowers
- Snowden, a love story: Inside Oliver Stone's new film
- What grade does Jack Dorsey get as Twitter CEO?