What Grade Does Jack Dorsey Get as Twitter CEO?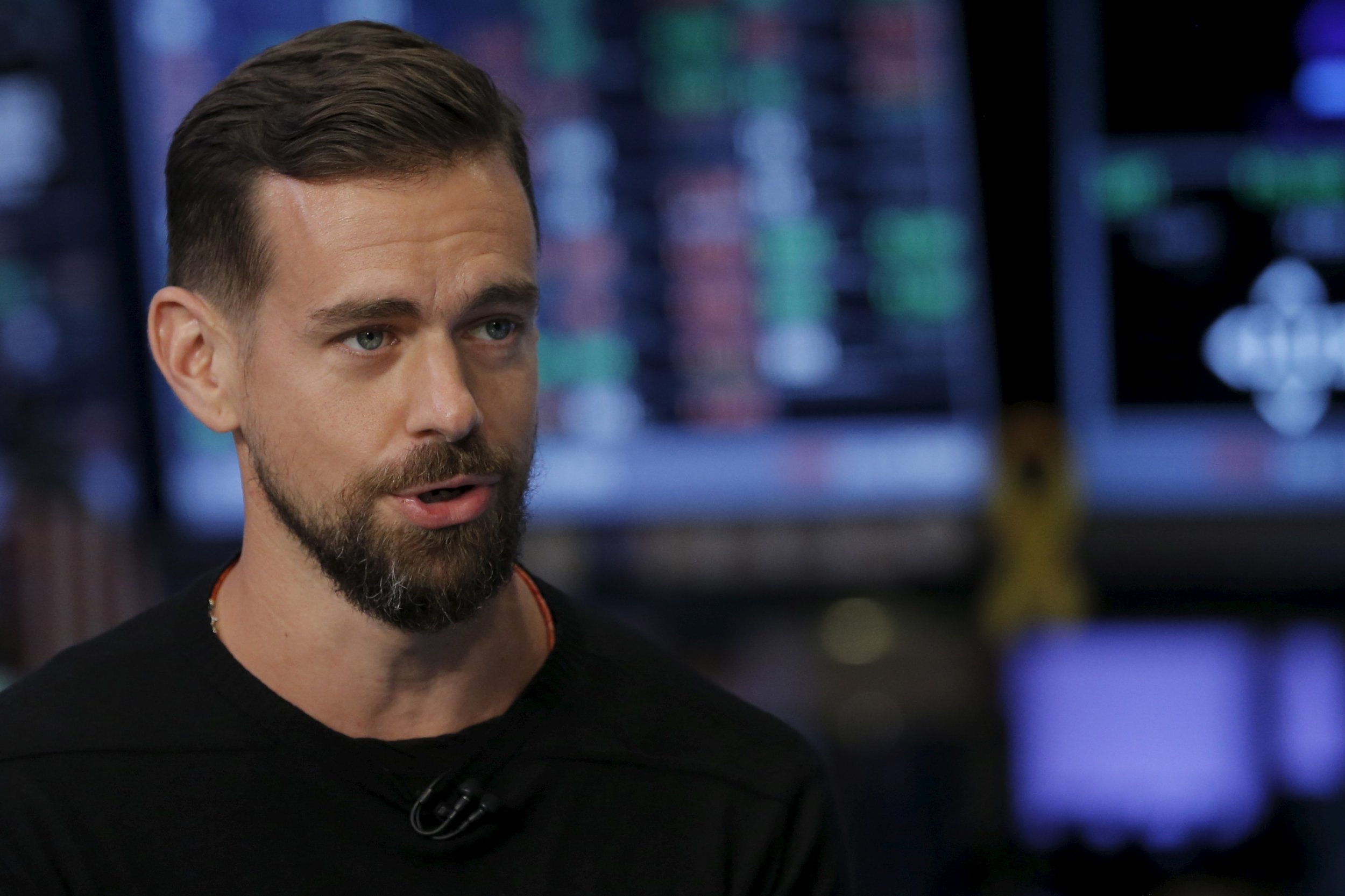 Another tweak to its business, another drop in share price. On Tuesday, Twitter announced three new features that will add space within its 140-character limit. The social network–microblogging site–live video container will allow users to retweet their own tweets, no longer require putting .@ at the beginning of a tweet in response to another tweet that is to be publicly seen, and attachments of photos and videos will no longer take up space.
And yet, Twitter's share price fell to $14.10 at the end of the day—a huge drop from January 2014 when share prices peaked at $69.
Twitter is holding its annual shareholders' meeting on Wednesday, the first under current CEO Jack Dorsey, who took over as interim CEO—then became permanent—one week after last year's meeting.
In the meantime, Dorsey has introduced a large swath of small fixes and new products aimed at revamping the platform, which has stopped growing. In addition to the character limit changes, Dorsey introduced Moments, which curates tweets into news topics, integrated Periscope live broadcasts into Twitter and teamed with the NFL to broadcast Thursday night football games. But Wall Street hasn't budged. Three analysts following Dorsey and Twitter gave widely varying grades on Dorsey and opinions on what Dorsey needs to do to get Wall Street back on board.
Fabien Pierre-Nicholas, Vice President of Marketing, App Annie: A
Despite Twitter's stock price, Pierre-Nicholas tells Newsweek he's bullish about Twitter and Dorsey. As the vice president of marketing at the app analytics firm App Annie, he believes Dorsey's approach to fixing the underlying product—sharing information publicly in 140 characters or less—has worked and helped its user base to remain fiercely loyal to the platform. "It's almost back to the basics," Pierre-Nicholas says.
Twitter's demographic—largely male, over 25 years old and located mostly in the United States and Japan—is ripe for monetization, says Pierre-Nicholas. Dorsey, he says, still has a trump card ready: Periscope. Pierre-Nicholas says Dorsey can figure out how to monetize live video and when that happens Wall Street will come around.
"They have the winning video app in the Western world," Pierre-Nicholas says. "When Wall Street is not bullish, they are not so far from marketers in understanding Twitter and that Periscope is a hidden gem."
Michael Nathanson, Senior Research Analyst, MoffettNathanson: Below Average (C- or less)
Although Newsweek did not hear back from Nathanson to give a grade for Dorsey, the veteran media analyst did not mince words about Twitter in his report titled "Hope Is Not a Strategy." Nathanson downgraded Twitter stock to "sell" and priced the shares at $12, which was $2 lower than the current share price. "While there is still some interest around live events, it has become clear that Twitter is not viewed as a must have, always-on ad buy and we don't see that sentiment shifting at this point," Nathanson writes.
Nathanson also blamed management—including Dorsey—for not fixing what he believes is a sinking ship. "We don't think management grasps the urgency of its situation and seems content to pat itself on the back for continually beating self-generated bottom-line forecasts," he writes. Even if Twitter were to sell the company in the future, he says that the current problems will shrink the pool of prospective buyers. At the moment, Twitter is "stuck between Snapchat/Instagram and a hard place."
Sachin Kamdar, CEO, Parse.ly: Incomplete
Kamdar tells Newsweek one year is not enough to evaluate Dorsey's performance. ("Give me six more months," Kamdar says.) But he voiced wariness about Twitter's shrinking slice in the social media market compared with Facebook and Google. Twitter only comprises 8.5 percent of all social media traffic, according to Parse.ly's data.
Kamdar says that Twitter's new algorithmically organized timeline—launched in February—will be a move that might change the business. Like Pierre-Nicholas, he says that Twitter has a lot of untapped potential.
"I think there is a big opportunity and leverage on Twitter's part to attract new users in a one-to-many interaction [from celebrities and brands]," Kamdar says. "Instagram does that but it's limited in a photo-oriented platform. Snapchat too but its interaction is more one-to-one [between brands and users]. All of this is on Jack Dorsey. He needs a product revamp and rethinking that his audience has evolved since he launched Twitter."