Edward Snowden, Rafael Correa Condemn Julian Assange Arrest: 'This Is a Dark Moment for Press Freedom'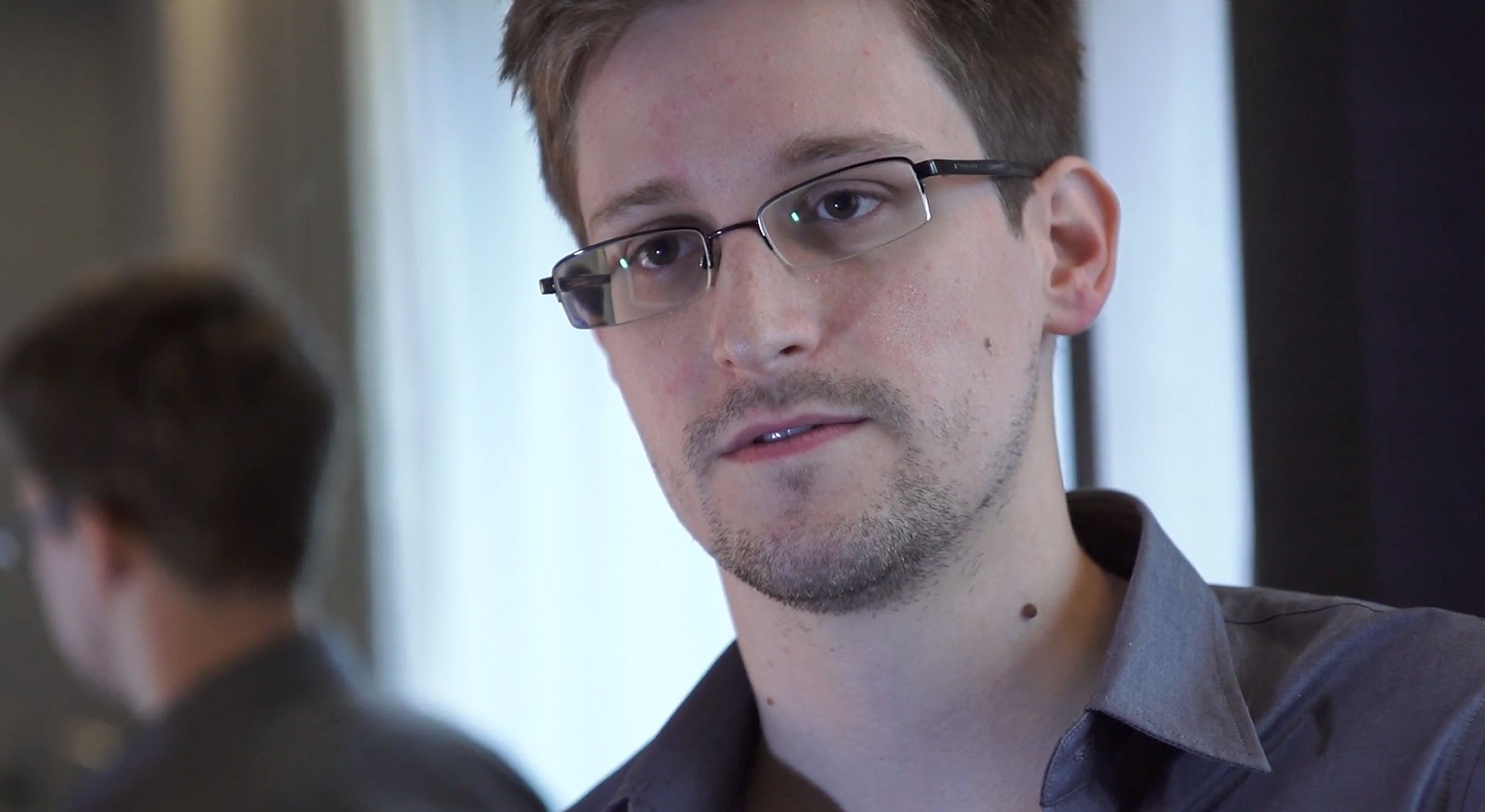 National Security Agency whistleblower Edward Snowden condemned Thursday's arrest of WikiLeaks co-founder Julian Assange as a "dark day for press freedom."
The Metropolitan Police Service arrested Assange, 47, Thursday morning at the Ecuadorian Embassy in London, on a warrant issued by the Westminster Magistrates' Court on June 29, 2012, for failing to surrender to the court. It has since been confirmed that the arrest came in response to a U.S. extradition request.
Assange took refuge at the Ecuadorian Embassy nearly seven years ago to avoid extradition to Sweden over sexual assault allegations. With the statute of limitations running out on most of the accusations, the case was dropped in 2017. He has remained at the embassy, fearing that he could be extradited to the U.S. to face charges over WikiLeaks' release in 2010 of sensitive government data from the Afghanistan and Iraq wars.
The Metropolitan Police Service said its officers had been invited into the embassy to arrest Assange after Ecuador's government withdrew Assange's asylum following what it said were repeated violations of international conventions on diplomatic asylum.
Sharing media of the moments before Assange's arrest on Twitter, Snowden said "images of Ecuador's ambassador inviting the UK's secret police into the embassy to drag a publisher of—like it or not—award-winning journalism out of the building are going to end up in the history books.
"Assange's critics may cheer, but this is a dark moment for press freedom," Snowden said.
Snowden also had a message for journalists covering Assange's arrest, asking them to remember that the United Nations had formally ruled Assange's "detention to be arbitrary, a violation of human rights."
"They have repeatedly issued statements calling for him to walk free–including very recently," Snowden said.
The NSA whistleblower shared a December release from the U.N.'s Human Rights Office of the High Commissioner, which noted that U.N. human rights experts had repeated demands that the U.K. abide by its international obligations to allow Assange to "walk free from the Ecuadorian Embassy in London."
The U.N. office also shared a statement from the U.N. Working Group on Arbitrary Detention, which said that "states that are based upon and promote the rule of law do not like to be confronted with their own violations of the law, that is understandable."
"But, when they honestly admit these violations, they do honor the very spirit of the rule of law, earn enhanced respect for doing so, and set worldwide commendable examples," the U.N. group said.
Snowden was far from alone in condemning Assange's arrest, with former Ecuadorian President Rafael Correa slamming the country's current leader, Lenín Moreno, on Twitter, branding him "the greatest traitor in Ecuador and Latin American history" for having "allowed the British police to enter our embassy in London to arrest Assange.
"Moreno is a corrupt man," Correa tweeted. "But what he has done is a crime that humanity will never forget."
In a video statement posted to Twitter, Moreno explained that his decision to withdraw asylum for Assange came in response to "the discourteous and aggressive behavior of Mr. Julian Assange.
"The hostile and threatening declarations of its allied organization, against Ecuador, and especially the transgression of international treaties, have led the situation to a point where the asylum of Mr. Assange is unsustainable and no longer viable," Moreno said.
"For six years and 10 months, the Ecuadorian people have protected the human rights of Mr. Assange and have provided for his everyday needs at the facilities of our Embassy in London," he said. "When I became President of Ecuador, I inherited this situation and decided to adopt a protocol to set the daily life rules at the Embassy, which is the [least] anyone may expect from a guest hosted at his own house. Ecuador has fulfilled its obligations in the framework of international law."
In a statement posted to Twitter, Britain's Home Secretary, Sajid Javid, said Assange was "rightly facing justice" after the arrest, thanking the Metropolitan Police and Ecuador for their roles. "No one is above the law," he said.
In addition to Snowden and Correa, voices from around the world have weighed in on Assange's arrest.
Former Catalan leader Carles Puigdemont said he was "deeply shocked" by the arrest, asserting that "human rights, and especially freedom of expression, are under attack once again in Europe," with the hashtag #FreeJulianAssange.
Actress and activist Pamela Anderson also tweeted to attack Ecuador's leadership, as well as the British and American governments.
"I am in shock," Anderson said following Assange's arrest. "How could you Equador? (Because he exposed you.)"
"How could you UK? Of course–you are America's b**** and you need a diversion from your idiotic Brexit bullshit," she said.
"And the USA? This toxic coward of a president. He needs to rally his base? You are selfish and cruel. You have taken the entire world backwards," Anderson tweeted, before calling all three countries "devils and liars and thieves."